Pre wedding with ORION BEER in Okinawa


Most of couples would like to use some items for photo shooting to make their photo unique. Especially garland and classic umbrella is used for almost all customers. Our customers also had brought couple doll, fireworks, Chalkboard and so on so far.

The idea of NICE! OKINAWA Photography that we started to work with this summer is very unique too. NICE! OKINAWA Photography is the crew that mainly serves at Ishigaki Island and Nago city, prepares ORION BEER chilled by ice for the couple and takes photos in the scene the couple drinks it!

ORION BEER is Okinawa's local products, known well and seen often today in Hong Kong too. It is produced in Okinawa only. When we see photos taken at beach, it's not easy to find out which country/which location it is taken at. But when you see a couple is grabbing ORION BEER, you know photo is probably taken in Okinawa. This great idea came from crew's motto and hospitality "Be. Okinawa, Feel Okinawa". The groom told us after he came back to Hong Kong that he enjoyed beer so much because they were feeling a bit hot while photo shooting.

We have seen a couple is drinking Shochu on shooting in Kyushu. But ORION BEER tells where you are better than anything. NICE! OKINAWA Photography provides ORION BEER to all couples besides car driver.




Basic information of Okinawa
About Okinawa
Okinawa is the southernmost prefecture in Japan, located between Kyushu Island and Taiwan. The seas surrounding Okinawa's Islands are recognized one of the most beautiful with coral reefs. Lots of tourist enjoy snorkeling, scuba diving and surfing at Okinawa these years. The subtropical climate with high temperatures barely fall to 15 degrees in winter season is one of the reason why Okinawa is popular destination in all seasons in a year. For wedding, coastland Chapels are chosen by hundreds young couples from Hong Kong for their wedding ceremony and pre wedding. Especially May, October and November are the highest season in a year, and couples normally start to arrange their schedule at least one year advance.
Weather of Okinawa
The average temperature: 23.1°C
The average annual rainfall: 2,040.8 mm
The highest temperature: 31.8°C (July)
The Lowest temperature: 14.6°C (January)
*Investigation: 1981 - 2010

Rainy season of Okinawa
Rainy season in Okinawa prefecture starts on 8th - 15th May and end on 15th -23rd June.
It starts and ends earliest in Japan. All beaches are opened earlier than other prefecture in Japan and many family tourists travel to Okinawa for summer vacation during their home town is still in rainy season. But Okinawa is the place that typhoon hit most in Japan. According to investigation in last 10 years, around 2 typhoons make landfall in Okinawa in a month on August and September.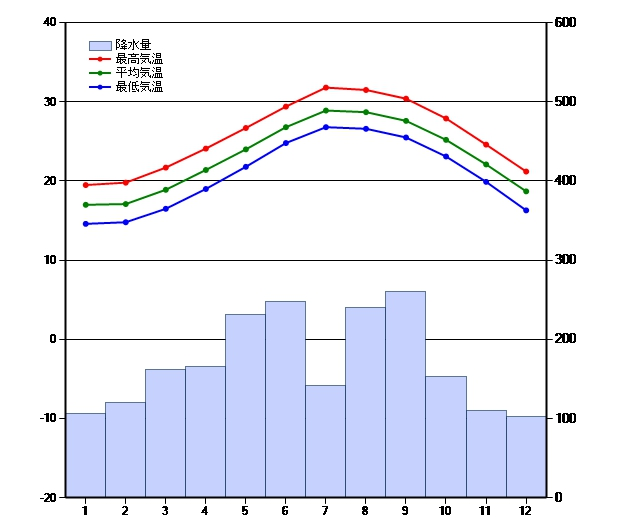 Population of Okinawa
The population of Okinawa prefecture is around 1,431,000 as of June 2016.
Kayamajima Island and Aragusukujima Island (underlying) has only 2 residents on each Islands.
Geography of Okinawa
Okinawa is located middle if Kyushu and Taiwan, consisting by 160 Islands. Total area of Okinawa prefecture is around 2,271 km2
Area rank: 4th smallest of all prefectures in Japan.
Popular local food of Okinawa
Since U.S. Army has been staying in Okinawa Island for long, it has at least some effect on Okinawa food and dishes. There are lots of hamburger or hot dog restaurants in whole Okinawa Island. And "Taco rice" cooked with minced meat, onion and cheese is also one of the most famous Okinawa local food. It also effected by American taste.
On the other hand, "Bitter Melon Stir Fry with Tofu and Egg (Goya champuru)" and "Umibudou" are representative Okinawa local dishes. In addition, Okinawa prefecture is famous for Shochu / Awamori producing, These has variety of alcohol content such as 20% ~ 50%. All these foods and alcohol are only offered in Okinawa prefecture. You should try local food at least once when you visit Okinawa.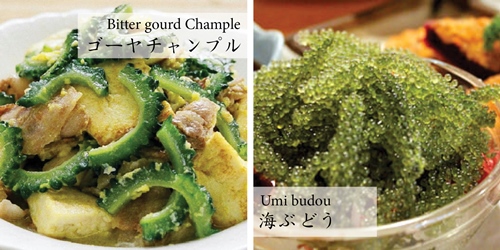 In addition, Okinawa prefecture is famous for Shochu / Awamori producing, These has variety of alcohol content such as 20% ~ 50%. All these foods and alcohol are only offered in Okinawa prefecture. You should try local food at least once when you visit Okinawa.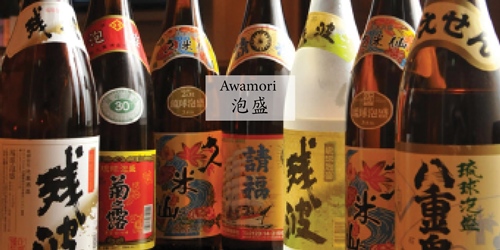 Transportation of Okinawa
●Okinawa monorail (Naha city) ●Bus

Unfortunately, Okinawa prefecture only has monorail in Naha city and bus to go away from city. There is no transportation such as train or subway. That is why there are lots of rental car shop and their price is quite reasonable. You can find travel packages including rental car that provided by travel agency. If you have international driving license, we highly recommend you to drive a car by yourself. It must make you go through your schedule smoothly.

Recommendation of sightseeing spots in Okinawa
Manzamo (万座毛), Churaumi Aquarium (美ら海水族館), Taketomi Island (竹富島)
Number of travelers from Hong Kong who stayed at Okinawa
(2014) 370,330 people
(2015) 562,450 people (+ 51%)
Major events and festivals of Okinawa
●Orion beer festival (at Koza sports park at the end of August)
●Whole Okinawa "Eisa~" festival
●Peaceful love Rock festival (at Okinawa city Koza park at early of July)
●Naha city "Tsunahiki" festival (at Kokusai dori and Rute 58 at early to middle of October)
and much more.
Celebrities from Okinawa
Namie Amuro, Da Pump, SPEED, Yui Arakaki, Yu Yamada, Ai Miyazato, Takefumi Yoshimoto, Ryoko Kuninaka, Meisa Kuroki, Yukie Nakama, Fumi Nikaido, GACKT, Kiroro, MAX
Professional sport teams of Okinawa
●Football
>FC Ryukyu
●Basketball
>Ryukyu Golden Kings
●Boxing
>Rykyu Boxing Gym