Hokkaido 北海道 (Sapporo 札幌, Furano 富良野, Biei 美瑛, etc)

Photography crews list (Hokkaido)
Basic information of Hokkaido
About Hokkaido
Hokkaido is the second largest and located northernmost of Japan's four main islands. Its weather is harsh in winter with much snowfall, below zero degree temperatures and frozen seas, while in summer it does not get as hot and humid as in the other parts of the country.

Hokkaido is very popular location for pre wedding and wedding ceremony too as you can take photo with snow scene, flower landscape and vast land. Especially Furano, Biei, Otaru and Takikawa are too famous for pre wedding and even sightseeing. With its unspoiled nature, Hokkaido attracts many outdoor lovers, including climbers, skiers and snowboarders in the colder seasons.
Weather of Hokkaido
The average temperature: 12.9 °C
The average annual rainfall: 1,106.5 mm
The highest temperature: 26.4 °C (August)
The Lowest temperature: -7.0 °C (January)
*Investigation: 1981 - 2010

Rainy season of Hokkaido
Hokkaido actually do not have Rainy season. Though it rains most in August and September, precipitation is not much as other prefectures. In winter, due to cold air flow to Hokkaido, sunshine time gets shorter and snow much.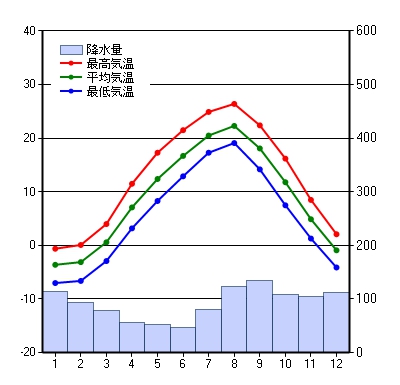 Population of Hokkaido
The population of Hokkaido is around 5,380,000 as of February 2016. It has been getting less and less recently. It seems this happens because of the outflow to other prefectures of young men.
Geography of Hokkaido
Hokkaido is northernmost yet biggest prefecture in Japan.

Total area of Hokkaido is around 83,453 km2.
Area rank: 1st of all 47 prefectures in Japan.
Popular local food of Hokkaido
Hokkaido has lots of fish market and many fresh seafoods lands from seas around Hokkaido every day. All seafood markets have shops or restaurants that provide seafood donburi, sashimi, sushi and so on. There are many seafood restaurant in the city as well. Seafood donburi is absolutely the one you should try when you go to Hokkaido.
On the other hand, Miso Ramen is also very famous food in Hokkaido. Even in Hong Kong there are many Hokkaido ramen restaurants, but if you had taken enough seafood you can try authentic Miso ramen in Hokkaido too.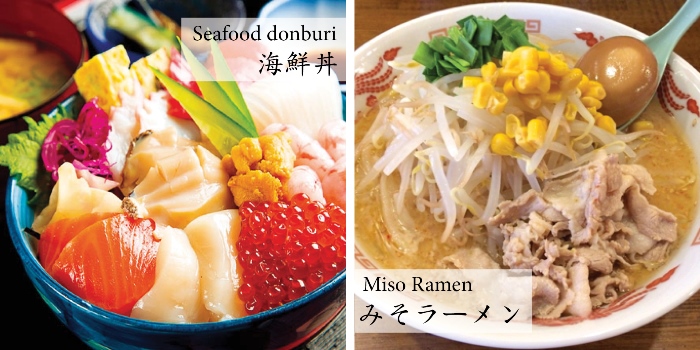 Transportation of Hokkaido
●JR Hokkaido ●Highway Bus
Hokkaido is huge Island and its land is 22% of whole Japan. But JR Hokkaido reach to main cities, many buses run between each city and also there are many domestic flights every day. So you can move around easily if you take those transportation well.
JR Hokkaido:
http://www.jrhokkaido.co.jp/network/index_3.html
Hokkaido bus association:
http://www.hokkaido-bus-kyokai.jp/toshikan.html
(Shin Chitose international airport to Sapporo station)
>JR Hokkaido (JR Express Airport / 37 mins / 1,070 Yen)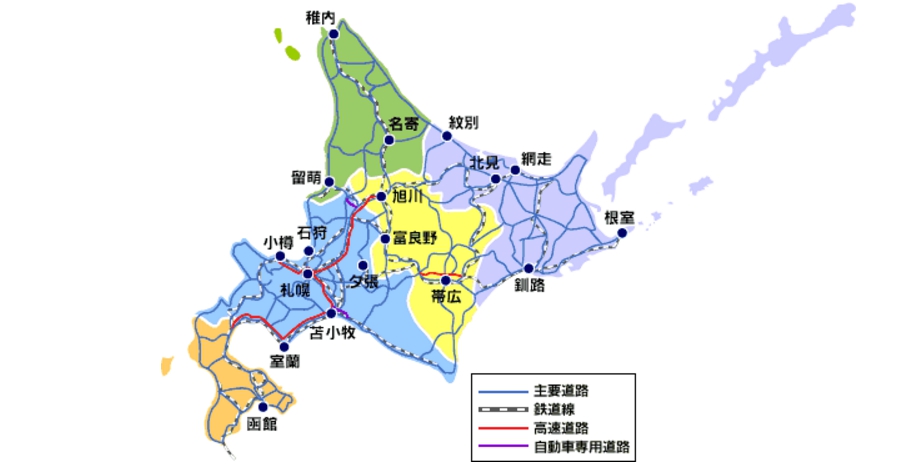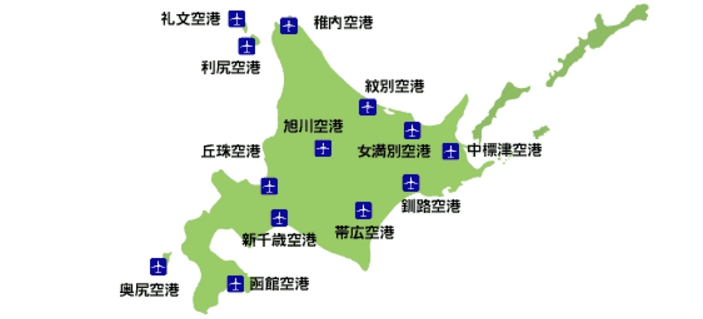 Recommendation of sightseeing spots in Hokkaido
Biei (美瑛), Otaru (小樽), Furano (富良野)
Number of travelers from Hong Kong who stayed at Hokkaido
(2014) 443,600 people
(2015) 643,740 people (+ 45%)
Major events and festivals of Hokkaido
●Sapporo snow festival (at Ohdori park at the beginning of February)
●Yosakoi soran festival (at Ohdori park at the middle of June)
●Hokkaido ramen festival (at Ohdori park in September to October)
●Moele park white Christmas festival (at Moele park on Christmas season)
and much more
Celebrities from Hokkaido
Yoh Ohizumi, Taka and Toshi, Mai Satoda, Koji Tamaki, Miwa Yoshida, YUKI, Toma Ikuta, Saburo Kitajima, Kohichi Wajima, Daisuke Naito, Serina, Miki Fujimoto
Professional sport teams of Hokkaido
●Football
>Consadole Sapporo
●Basketball
>Hokkaido Nippon-Ham Fighters
●Basketball
>Levanga Hokkaido
●Ice hockey
>Nippon Paper Cranes
>Oji Eagles