Tokyo 東京

Photography crews list (Tokyo)
WABISABI Photography
See package details
bittersweet
See package details
ecoo
Coming soon
SWITCH
Coming soon
NICE! TOKYO
Coming soon
KANOBI
Coming soon
Friendly Photography
Coming soon
Best Bridal
Coming soon
Basic information of Tokyo
About Tokyo
Tokyo metropolis is a capital yet largest city in Japan. It's consisted with 23 central city wards and multiple cities, towns and villages. The emperor and capital moved from Kyoto to Edo, which was renamed Tokyo in Meiji restoration of 1868. Nowadays Tokyo offers unlimited choices of shopping, sightseeing spots, entertainment, culture and dining to its visitors. And also may of attractive green spaces are offered in the city, loved by people as places of relaxation.
Weather of Tokyo
The average temperature: 15.4°C
The average annual rainfall: 1,528.8mm
The highest temperature: 30.8°C (August)
The Lowest temperature: 0.9°C (January)
*Investigation: 1981 - 2010

Rainy season of Tokyo
Rainy season in Tokyo starts on 5th - 10th June and end on 15th -20th July.
Official rainy season ends at the end of July. But as you see the graph of precipitation, it rain much until October. But it does not mean there are lots of rainy days, it rains hard on some days.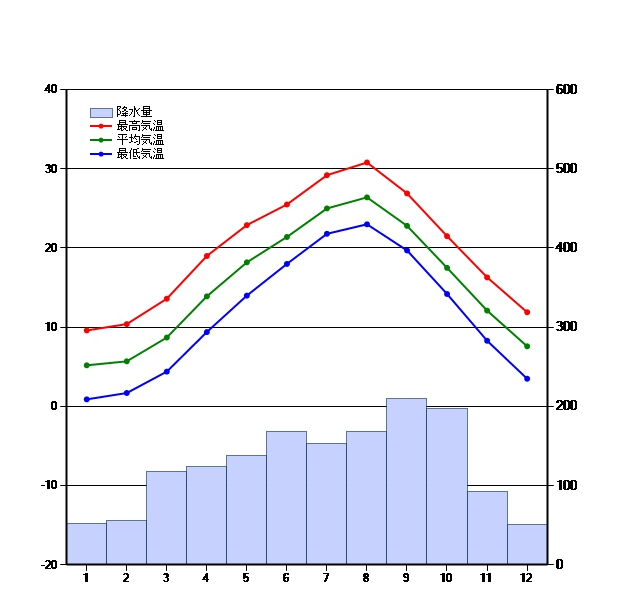 Population of Tokyo
The population of Tokyo is around 13,604,000 as of June 2016. The population density is over 6 million, highest of all prefectures. Tokyo is one of the biggest city in the world.
Geography of Tokyo
The area of Tokyo prefecture is around 2,187 km2
Area rank: 3rd smallest of all 47 prefectures in Japan

Popular local food of Tokyo
You can find any foods in Tokyo. All local foods have came to Tokyo from other city because Tokyo is capital of Japan. Even fresh seafood landed in the morning are provided at restaurants in Tokyo on the same day. So it is not easy to choose Tokyo's best local foods, but tempura and monja-yaki are very popular by all generation. Tempura is one of the most traditional Japanese foods that everybody like. Shrimp, shiitake mushroom, squid, fish and many kinds of vegetable are fried by pure sesami oil and match with sweet tentsuyu soup. Monja-yaki is good one if you have friends together with you. Normally customer cook it by themselves on the plate at table so you can enjoy the process of cooking too.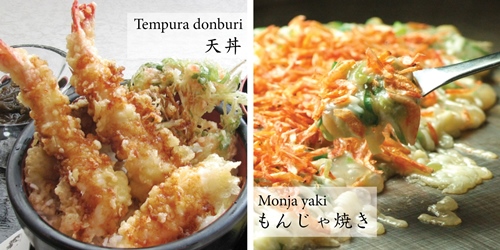 Transportation of Tokyo
●JR East ●Tobu Railway ●Seibu Railway ●Tokyo metro ●Tokyo Kyuko Railway ●Keio Railway ●Keisei Railway ●Keikyu Kyuko Railway ●Odakyu Electric Railway ●Tokyo monorail
and much more.

(Narita airport to city *Tokyo station)
Keisei bus (around 1H 30mins / 1,000 Yen)
Keisei Skyliner *Transit at Nippori st. (around 55mins / 2,630 Yen *reserved seat)
JR Narita express (around 55mins/ 3,020 Yen *reserved seat)
(Haneda airport to city *Shinagawa)
Keikyu kyuko bus (around 30-60mins / 570 Yen)
Tokyo monorail *Transit at Hamamatsucho st. (around 40mins / 650 Yen)

Recommendation of sightseeing spots in Tokyo
Tsukiji Fish Market, Asakusa Kaminarimon, Tokyo skytree, Odaiba
Number of travelers from Hong Kong who stayed at Tokyo
(2014) 699,640 people (2015) 1,028,490 people (+ 47%)
Major events and festivals of Tokyo
●Shinagawa shrine festival (at Shinagawa shrine on beginning of June)
●Festival of weaver (at Tokyo Daijingu on 7th July)
●Sumida river's fireworks festival (at Sumida ward on the end of July)
●Katsushika ward's fireworks festival (at Katsushika ward on the end of July)
●Azabu 10 ban festival (at Azabu 10 ban shopping arcade on late of August)
and much more.
Celebrities from Tokyo
Takeshi Kitano, Shoko Nakagawa, Sho Sakurai, Hideaki Takizawa, Kyoko Fukada, Maki Horikita, Sadaharu Oh, Naotaro Moriyama, Ken shimura, Satomi Ishihara, Yumi Adachi, Kou Shibasaki, Hiro Mizushima, Noritake Kinashi, Takaaki Ishibashi, Kenji Furuya, Akiko Yada
Professional sport teams of Tokyo
●Football
>FC Tokyo >Tokyo Verdy
●Baseball
>Yomiuri Giants >Tokyo Yakult swallows
●Basketball
>Tokyo Cinq Reves >Tokio Marine Nichido Big Blue
●Volleyball
>NEC Red Rockets (Women) >FC Tokyo (Men)
●Rugby >RICOH BlackRams >Suntory Sungoliath