News
[Date: 24/03/2016]



We are very happy to announce that
we just started to provide "Petit snap shot" packages for families, couples and all travelers to Japan. There are lots of requirement that customers only look for photography and we have known that many people have been expecting we start this service. Basically these packages exclude outfits, make-up (MUA) and Hair-do, and only take 1-2 hours for shooting. So when couple walk around for sightseeing, family go to park for relax, or even when you just travel with friend. You will keep your good travel memories forever with beautiful photo albums that we provide. Since this year, we have been in process for creating new snap shoot packages. And during this period we already got first order from the customer who want us to serve during they have date at Arashiyama.

Here are some photos taken by atelier Casha on 10th February.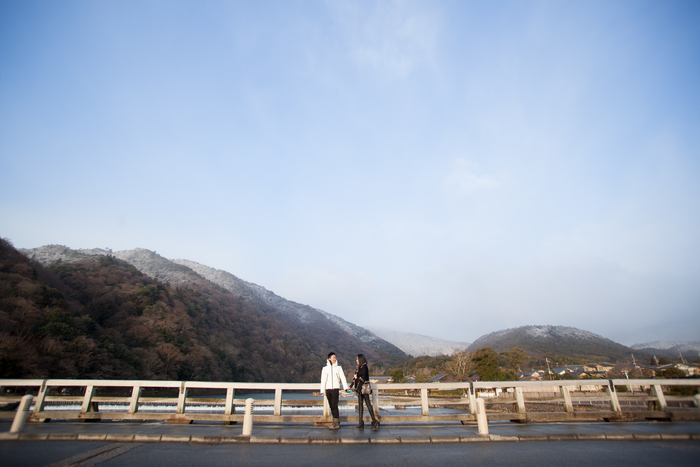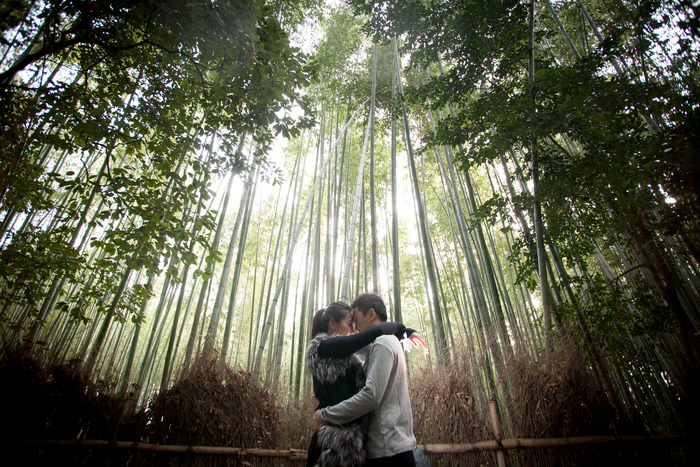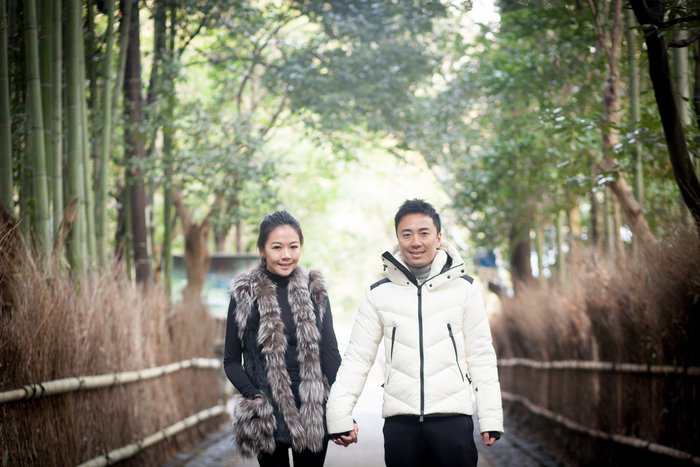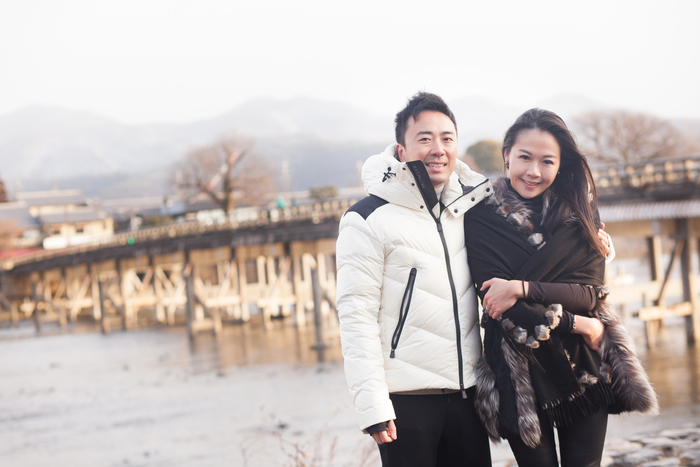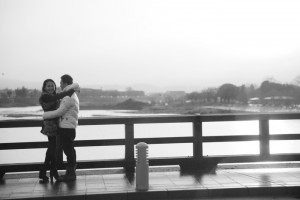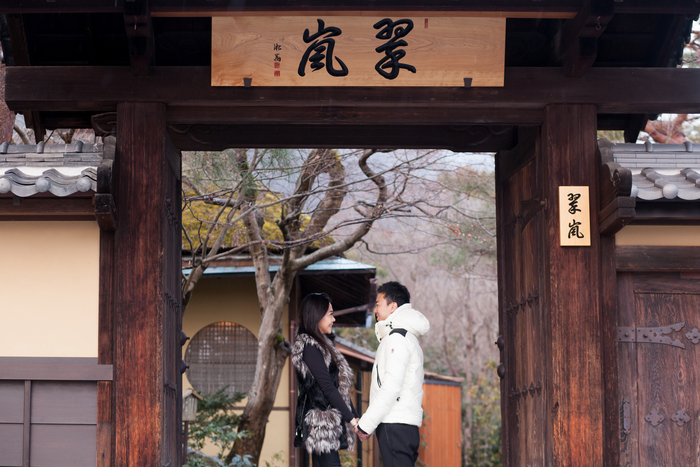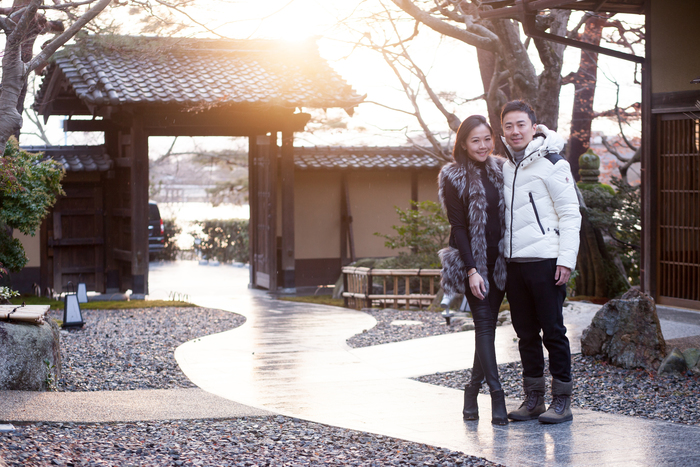 Not much photography do this service because their basic packages include outfits, make up and Hair do. These years, Japan welcome more and more tourists from not only Hong Kong but also China, Taiwan, Korea, Malaysia, Singapore and other companies. All following photography teams / packages serve you with English or Chinese speaker. So you don't have to worry about any language barrier.

Here is our new album and box case that you will get on all our photo shooting packages. We are sure you are going to be satisfied with this our new products. (Size: 10×14 inches W/ 20 pages)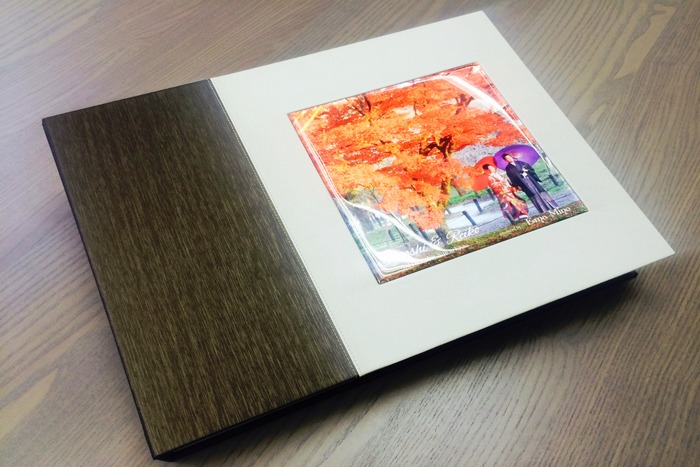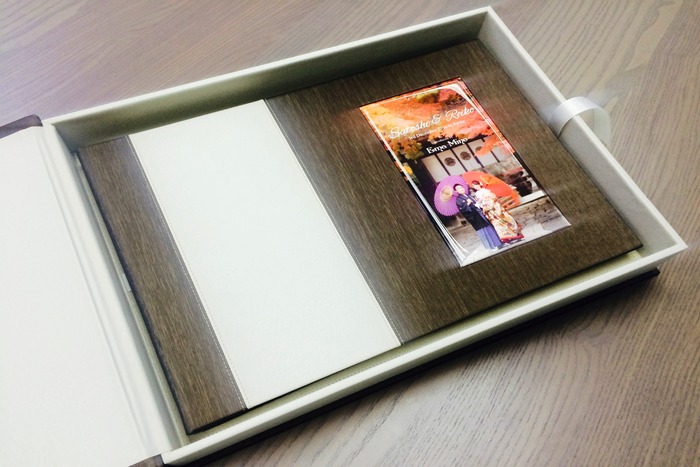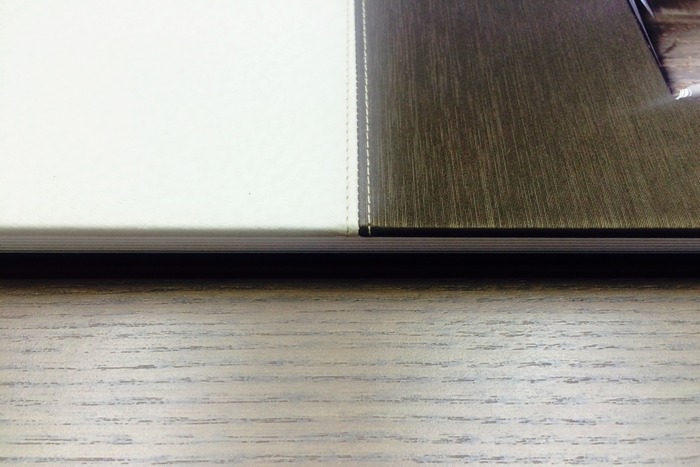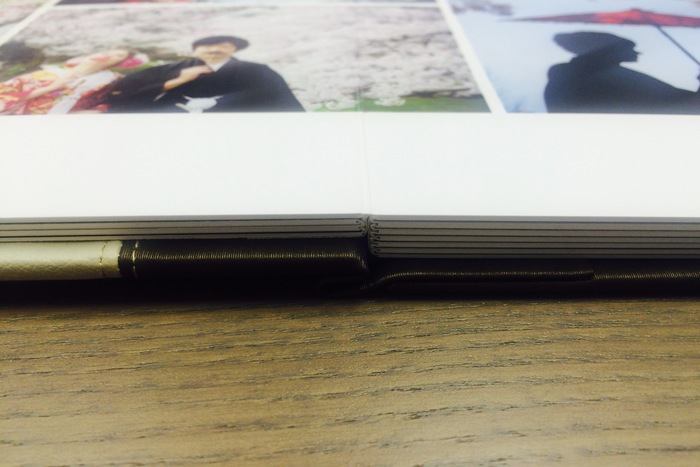 There are 3 photography available for "Petit Snap Shot" packages.

atelier Casha (Kyoto)
HKD 7,100 【Total 3 Hours】【2 locations】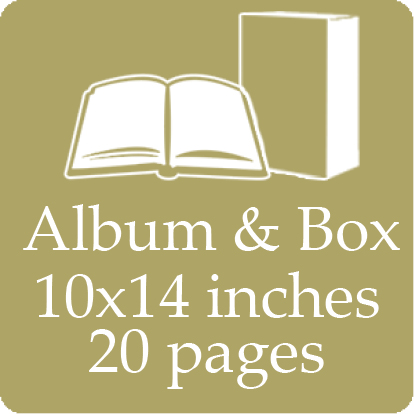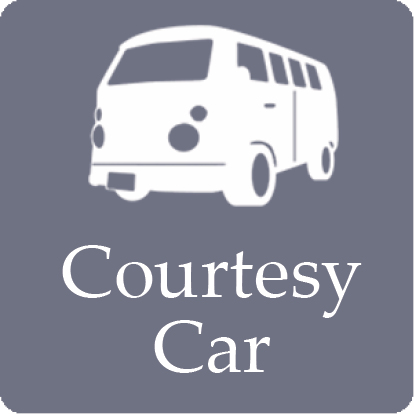 Kyoto Kojitsu (Kyoto)
HKD 7,700
【Total 3 Hours】【2 locations】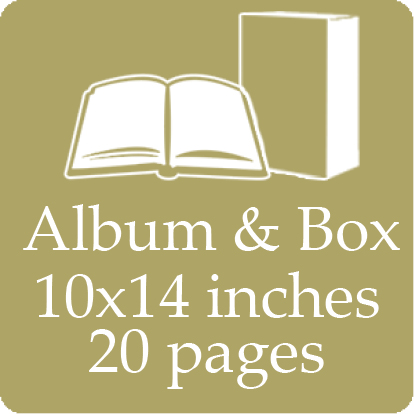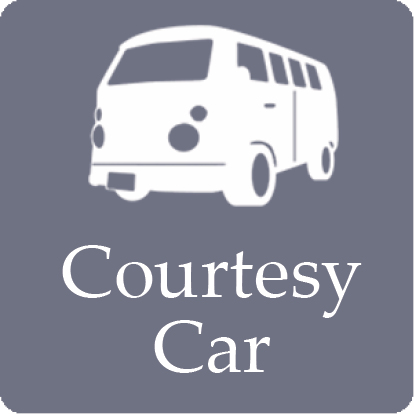 Photography FEEL (Fukuoka)
HKD 6,150
【1 Hour shooting】【1 location】【Gather at shooting spot】【Chinese or English interpreter】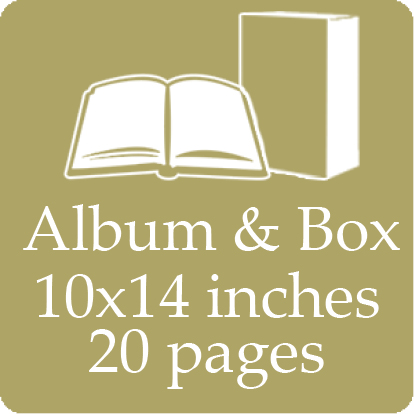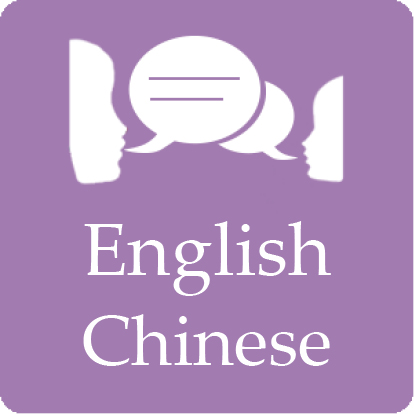 Capture memorial and unforgettable moments with reasonable snap shot package!!





[Date: 17/03/2016]
We just published RES WEDDING pages for your new photography choice of pre wedding in Fukuoka. This photography "RES WEDDING" is a photo shooting department of "RITZ 5 Group" that is one of the biggest wedding company in Kyushu area. RITZ 5 group serves wedding banquet, ceremony, outfits rental and pre wedding in Fukuoka prefecture. All staffs work in this group is have expertise for each section and we now going to work with RES WEDDING which is professional for photo shooting. But as they work with other companies in huge groups, they have more than 1,000 choices of outfit collection for your choice. As they have everything that you need such as photographers and outfits rental in this group, they provide great pre wedding packages with quite reasonable prices.

Here is a picture looks lovely and cute.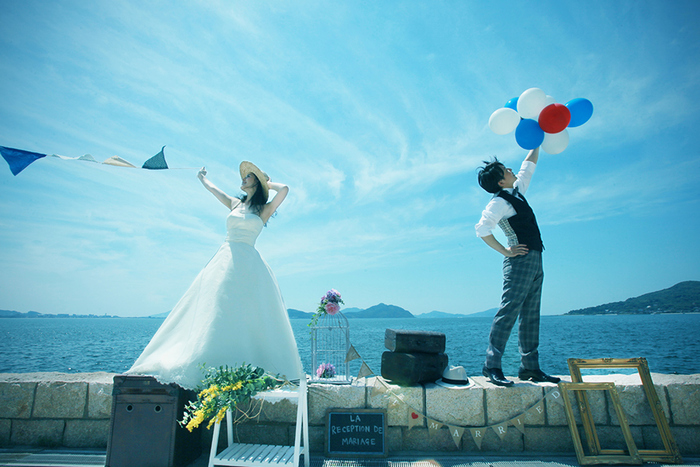 On the other hand, some looks really dramatic.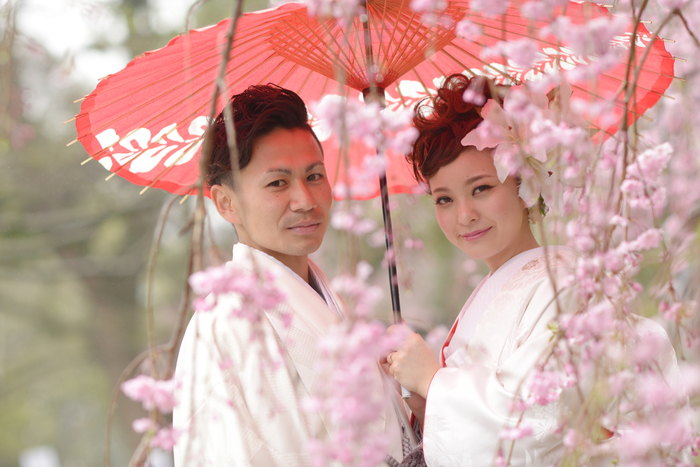 RES WEDDING is located in 1 mins walking distance from Higashi-Hie subway station, very convenient to access Hakata station and Tenjin station. That's the reason why they have lots of walk-in foreign family customers want to take a photo of their fantastic photo studio. They are very familiar with good locations for pre wedding shooting such as Yusentei (友泉亭), Shofuen (松風園), Rakusuien (楽水園) and so on. You have many choices for your shooting now, but some of location are private belongings so entrance fee will be charged. In anyway there are nature, city and somewhere you can feel Japanese tradition. This is what keep on making people feel captivating.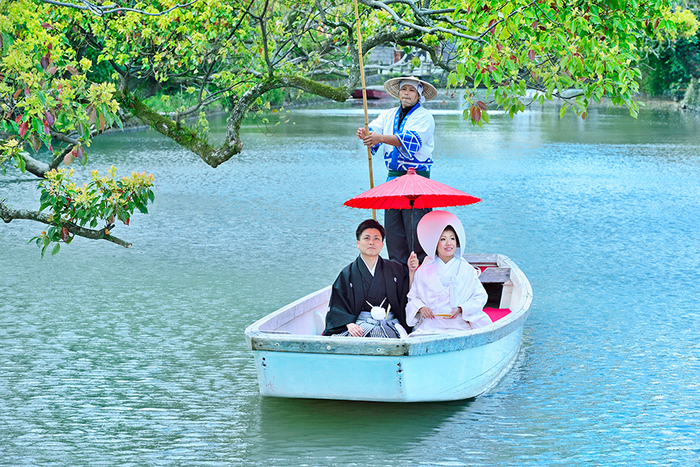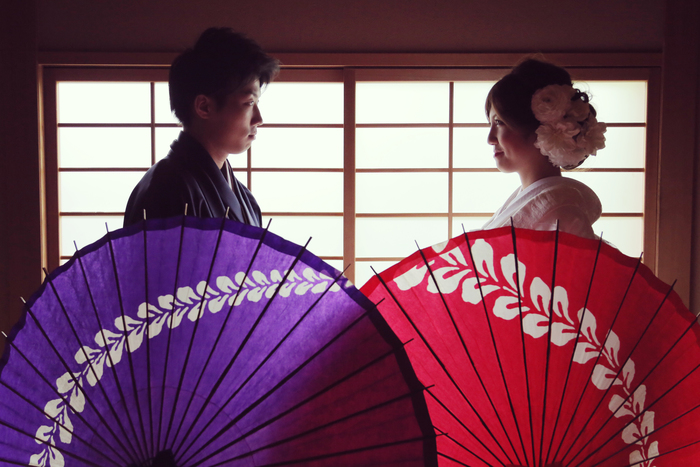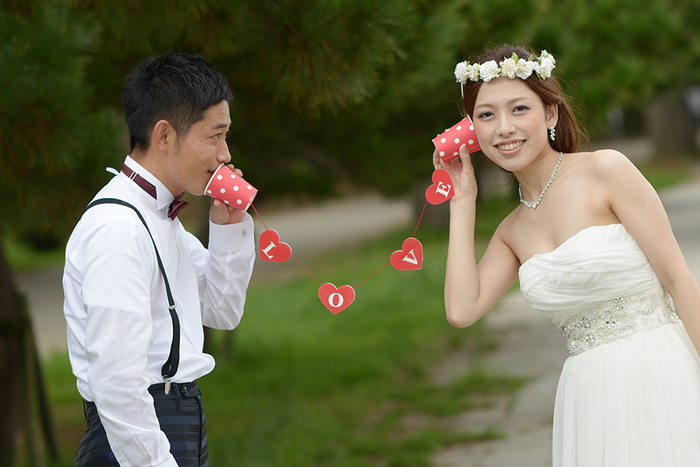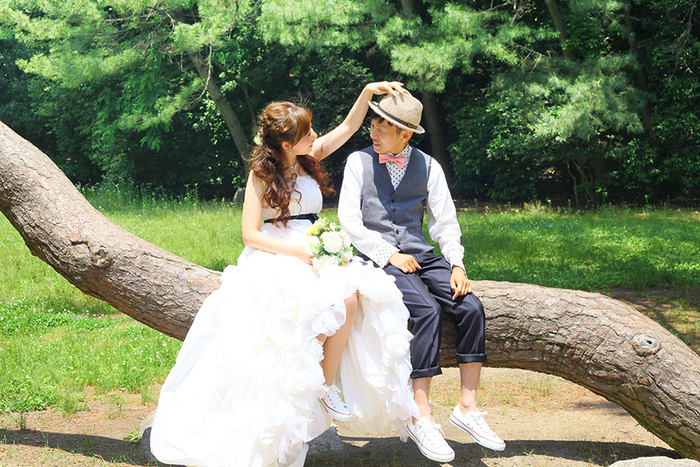 If you are interested in pre wedding in Fukuoka,
now you get another choice "RES WEDDING".

YOKOSO Fukuoka!!
[Date: 14/03/2016]
Thank you so much for all visitors!!

Hong Kong Wedding and Overseas Wedding Expo 2016 was held on 11-13th last weekend. A photography which we work with "SAKI WEDDING" had joined and we provided special packages for pre wedding at Nokonoshima Island and wedding ceremony at Fukuoka city. Huge thanks to visitors and Fukuoka city organization, it was quite successful. For long time we have been promoted Fukuoka prefecture with government staffs and photography teams for pre wedding and ceremony packages. And now couples go to Fukuoka city for wedding are getting more and more. Honestly speaking, our booth was not big and we welcomed more couples than what we had expected. You might have waited for sitting, we are very sorry for inconvenient caused.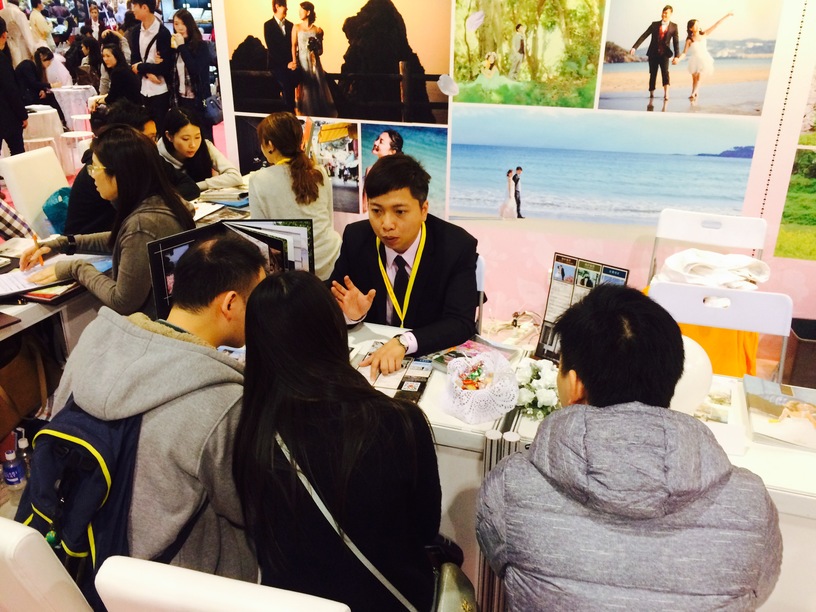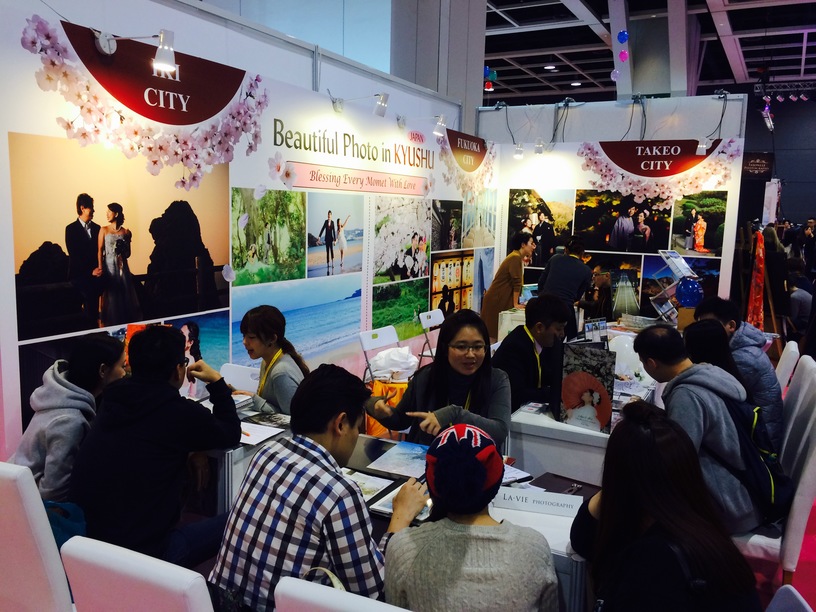 After we got many idea from each customer, we realized Fukuoka prefecture is getting familiar to Hong Kong couples. Some of couples know some shooting spots that we have not serve yet at and some asked us for ceremony at Japanese garden or traditional temple and shrine. The Island we highly recommended in this fair "Nokonoshima" has beautiful flower landscape even in winter in year. We got pre wedding and ceremony orders which we serve at Nokonoshima for not only 2016 but also next year. At this moment, SAKI WEDDING is only photography allowed to take pre wedding photo in Nokonoshima Island.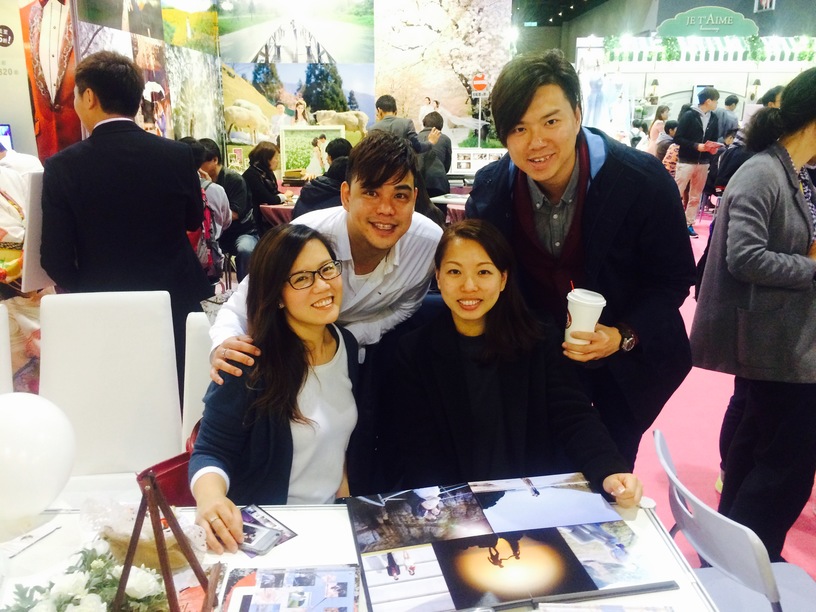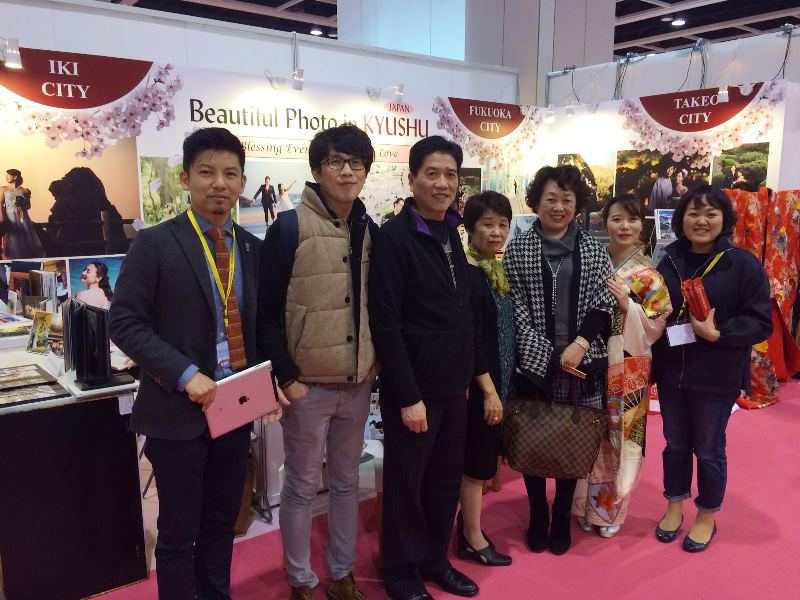 We have to say thank you to some supporters too. Three couples who took their pre wedding in Nokonoshima Island came to our booth and support us. They are our best friends yet customers and also great supporters. One couple of them had first legal wedding in Fukuoka at Nokonoshima Island and another couple is going back to Fukuoka to get married in coming May. We are proud of helping their marriage and glad to know more and more couples pay attention to our city Fukuoka.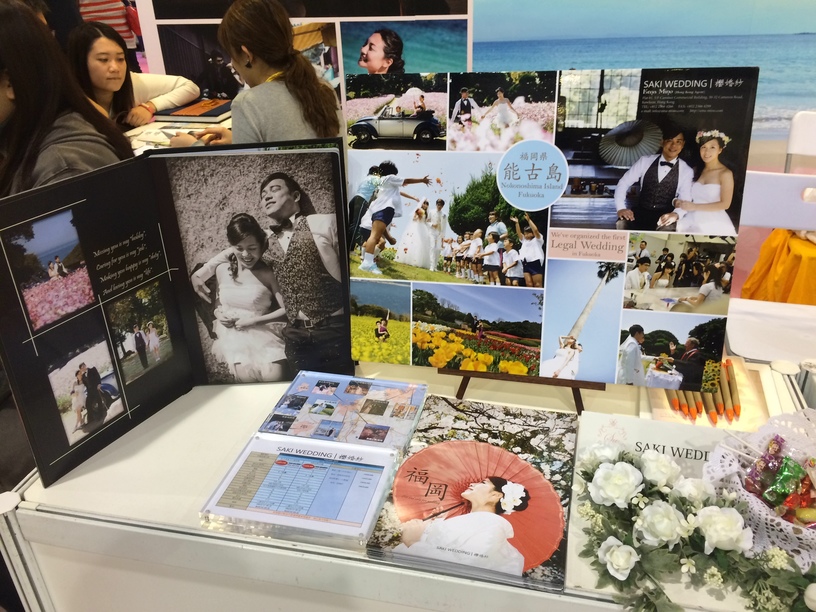 Thank you so much for all visitors' support.
We promise that we will keep on providing great packages and improving our service quality.

Yokoso Fukuoka!!







[Date: 06/03/2016]
SAKI WEDDING joins Hong Kong Wedding Expo held on 11-13th March 2016 at Wan Chai Convention Centre.

【DATE】 11th-13th March 2016

【VENUE】 Wan Chai Convention Centre (Fukuoka, Iki, Takeo city booth)

【TIME】 12:00 – 20:00

We are proud to announce that we will support SAKI WEDDING that joins Hong Kong Wedding Expo. This is their first time to join and we work with 4 more photography and hotels at same booth. All crews are from Kyushu (Fukuoka city, Iki city and Takeo city). For those who are planning to come to our booth and have our pre wedding packages, we had prepared great packages and up to 25% discount in this wedding fair. And also you will get one more photo album and glass photo stand as well. If you are interested in pre wedding photo shooting at those cities, kindly visit our booth and let us help you. Please contact us in advance to save our time for you.

TEL: 852 2366 4266 / e-mail: info@ema-mino.com

We have been working with SAKI WEDDING for about 2 years. The first legal wedding in Fukuoka was also arranged by us. They have served more and more foreign couples recently. Let's discuss about your pre wedding. We are sure that your per wedding is going to be fantastic with us.

For your one and only pre wedding, we will do whatever we can do. Looking forward to welcoming you at our booth.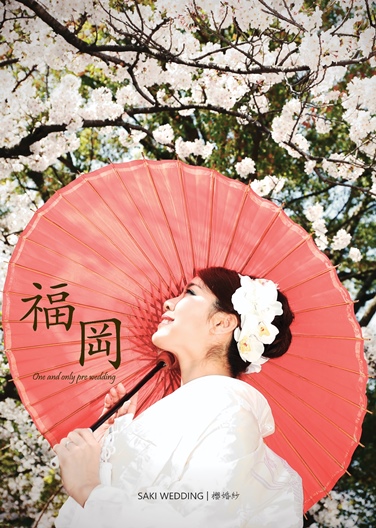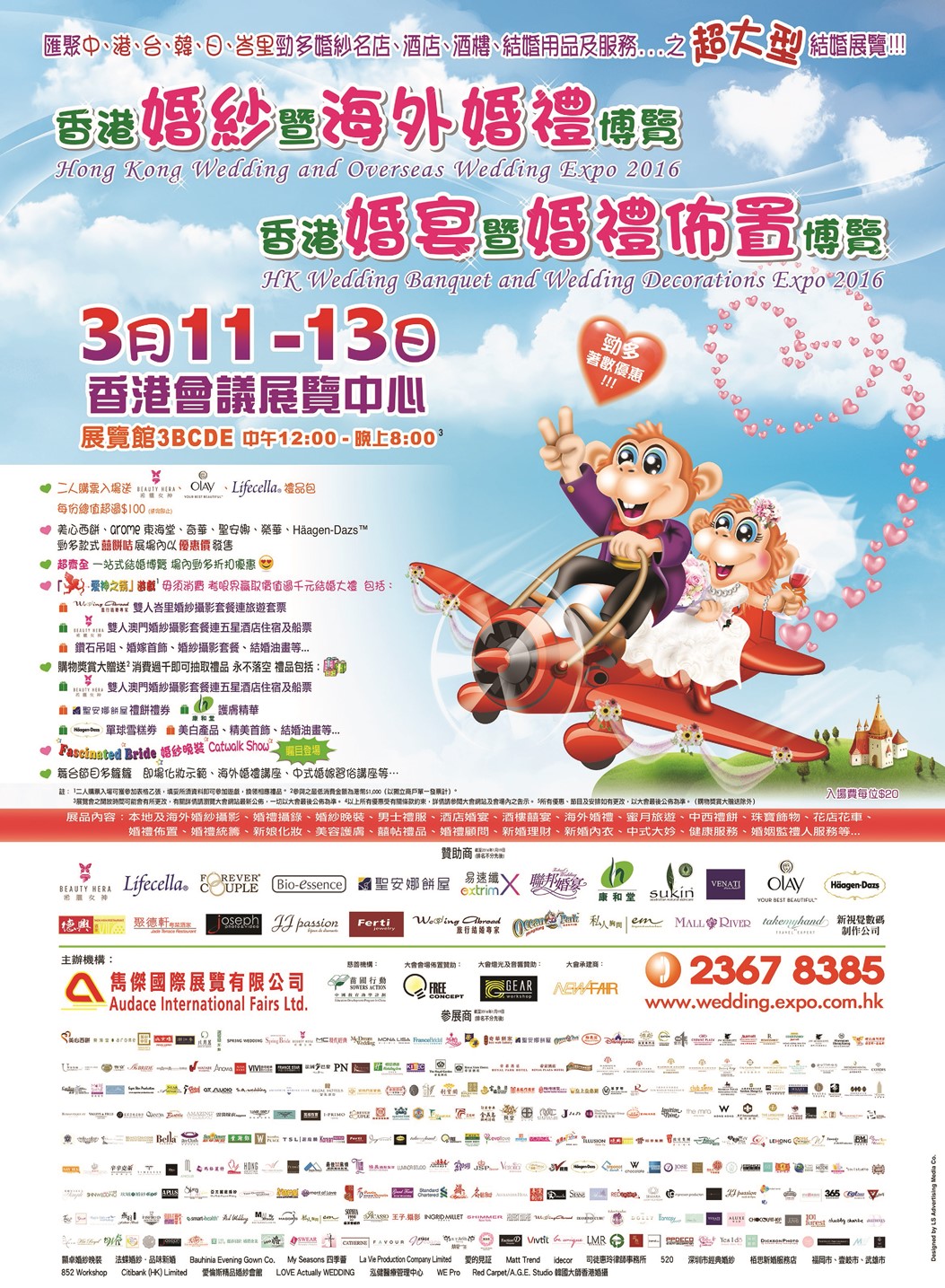 [Date: 24/02/2016]
The season that make Kyoto the most beautiful in a year is coming very soon. According to most of flower blossom information, the best period in 2016 of sakura (Cherry blossom) is almost same as usual. It possibly be from the last week of March to the first week of April. Many photography teams in Kyoto are getting a lot of orders these days for pre wedding with sakura landscape. Sakura season is the most popular for pre wedding. We will get fully booking especially weekend because many Japanese couples take shoots in weekend. We are now showing some more pictures that we just received from Kyoto Kojitsu photography and we have not uploaded so far.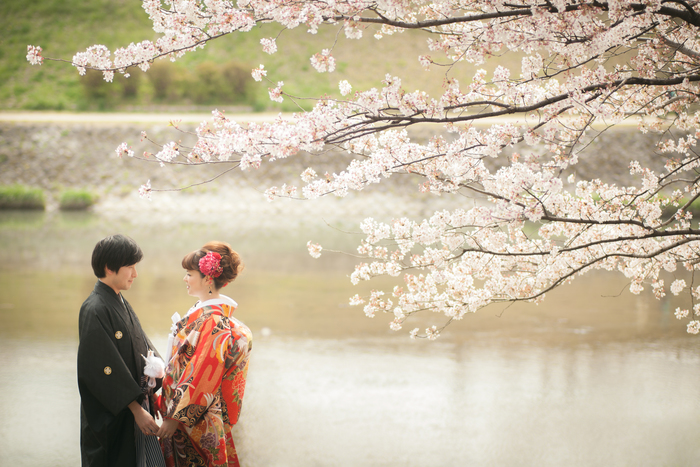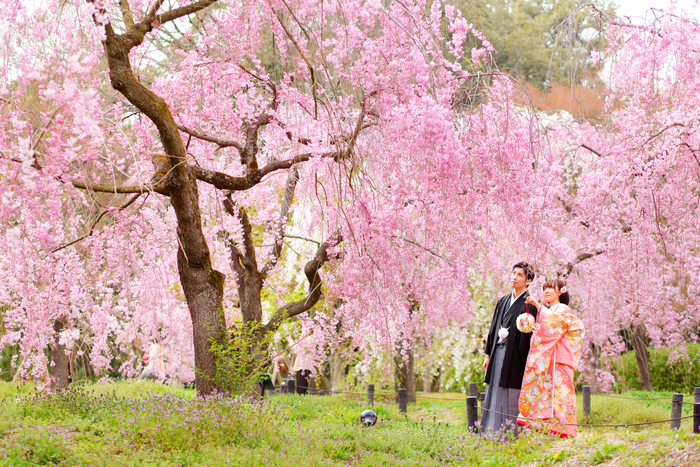 We have a lot of choices for your location and will give you advise that suits your shooting idea. Every locations offer different atmosphere and scene.
Do you like to have kind of dramatic shooting that you can feel silent scene? Otherwise..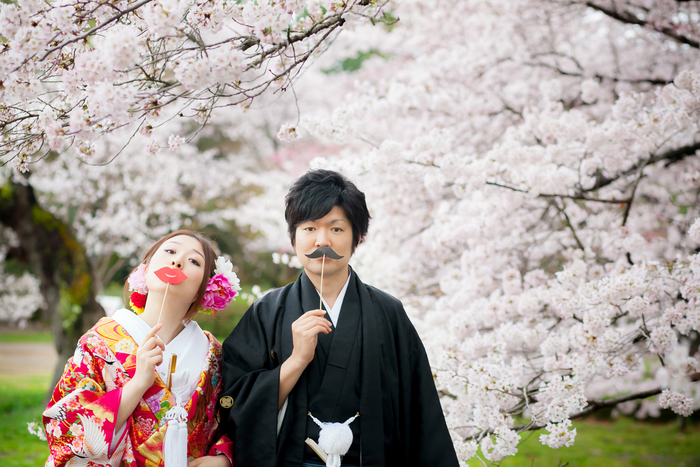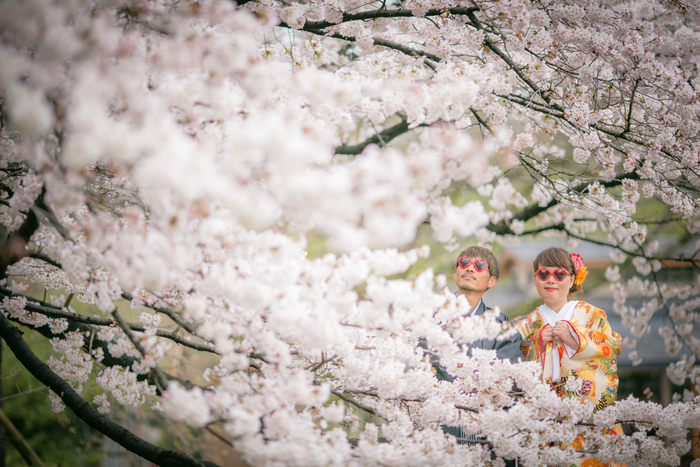 Do you prefer to have shooting with unique items that you can feel one and only pre wedding? No matter which style you like we can provide great pre wedding package. If you concern with your style and have no idea about your shooting, let us give you advises. We are sure that you are going to be satisfied with our service quality and shooting skill.
In this period many couples prefer to have shooting in the early morning to avoid many tourists. Early shooting is going to be full of booking very soon and easily. So if you are interested in shooting in this period, we suggest you to arrange your trip and date as soon as possible. Otherwise you will even miss booking hotels and flight either.
Contact us now before you regret!!

[Date: 23/02/2016]
We just joined Hong Kong Valentine's fair with ST WEDDING and next month another wedding fair will be held on 11th – 13th March. We are going to support Saki wedding at the booth of Fukuoka prefecture. This is the first time for Fukuoka prefecture to have own booth at Hong kong wedding fair. Since we Ema Mino arranged the first legal wedding in Fukuoka, lots of TV programs, radio, newspaper and other medias have talked about that couple and try to get more legal wedding and pre wedding from oversea. Now we focus Nokonoshima Island as the location for pre wedding. This Island offers totally different flower scene and landscape in different seasons and it is very popular sightseeing point for not only foreign people but also Japanese tourists.

Cosmos (November)

Sunflower (August)
Traditional Tea House
And also we offer package for pre wedding in
Shimonoseki and Kitakyushu. Wedding chapel "Marry Gold", "Kanmon bridge", "Kokura Castle"
and so on. They have a salon in Shanghai too and these years welcome many couples from China. On the shooting day,
Mandarin Chinese interpreter will accompany you whole day
so you will never feel language barrier and any stress. We are still in process to create new pre wedding packages for Hong Kong wedding fair. We are trying our best of our best to provide you great packages with reasonable prices. And we are still in new year promotion so you will get one more photo album as special privilege. And we are the company that arranged first legal wedding in Fukuoka. In this fair also, we accept your legal wedding application. We will publish news again when we get ready to show details of packages and get more information of this wedding fair.





[Date: 02/02/2016]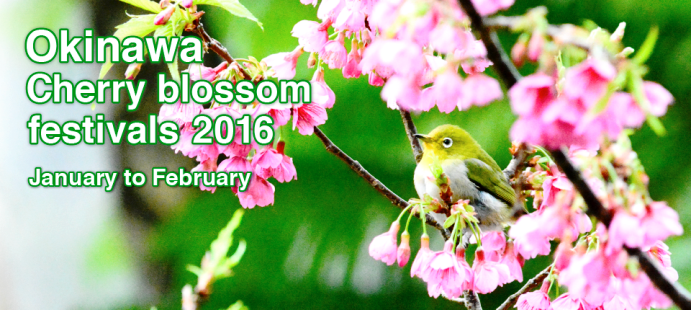 First place that we can see the sakura (cherry blossom) in Japan is YANBARU which is located in northern part of Okinawa Island. This Blossom Kanhi-zakura start to open the end of January and has have bell-like petals in various shades of pink. Basically sakura opening period moves from southern part of Japan to north, it means from Okinawa to Hokkaido. But in okinawa, direction is 180 degree different. It starts from north and goes to south. That's curious yet mysterious. To turn in bloom, cherry blossom front come down from north to south slowly to chase lower temperature. There are lots of good sakura seeing locations on whole Okinawa Island and many festivals are held on the best period. so you will be able to enjoy different festival at each location. In Japan people would like to spend time under the tree while eating, drinking, chatting and so on. It's not easy to keep the space especially on the best seeing period.

Here is festival information of each locations.

9th Nakijin sakura festival
23rd January (Saturday) – 7th February (Sunday) 2016
Nakijin castle

38th Yaedake sakura festival
23rd January (Saturday) – 7th February (Sunday) 2016
Yaedake Sakuranomori park

54th Nago sakura festival
30th January (Saturday) – 31st January (Sunday) 2016
Around Nago castle

Uruma city river sakura festival
13th February (Saturday) – 14th February (Sunday) 2016
Around nuri river

Naha Chura sakura festival
13th February (Saturday) – 14th February (Sunday) 2016
Lake man park central fountain plaza

10th Yaese sakura festival
22nd January (Friday) – 7th February (Sunday) 2016
Yaese park

kumeno sakura festival
Beginning of March 2016
Motobu cho, Izaumi ku, car park

These years many foreign people also enjoy this Japanese traditional habit on their own way. So it's also enough that you just walk through under the tree with full bloom, or of course you can copy the style Japanese people like much. It's the best season to go to Okinawa now because of less rainy days and comfortable temperature. A lot of couples are going to Okinawa this season for wedding ceremony and pre wedding. Sakura landscape must provide unforgettable scene and make your wedding photo more brilliant and captivating. Our partner ST WEDDING is good at selecting great location for your pre wedding and they are going to join Hong Kong Valentine's fair held on 12-14th February.

If you want to take pre wedding photo with beautiful cherry blossom scene, just visit us to take a look our packages.

Reference: Be.Okinawa