Customer's voice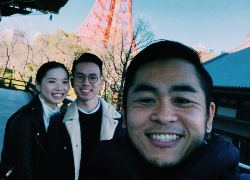 Hong Kong


Tokyo


WABISABI Photography


Legal wedding registry


13th December 2017




Thank you very much for Nagata san Daniel san assist . Great and professional service .Highly recommend . Make me a wonderful day in Tokyo.

Hong Kong


Okinawa

NICE! OKINAWA NAGO

Pre wedding

16th October 2017

Hi Nagata san, we have finished the photo shooting today!! We love the team very much. They are very kind, helpful, detail-minded and supportive!
Of course, thanks for helping us to arrange with them! I know that we are their HK customers! As we are first time to Japan, for any impoliteness we made, please help to apologise to all of them! Please help me to thanks for their effort for helping us!

Hong Kong

, Macau


Kyoto

Hanamusubi

Pre wedding

3rd April 2017

I am glad to give you our review and I highly recommend my friends to choose your company for the Japanese photo shooting.
Big thank you to Ema mino for arrange the pre wedding photo shooting. We love all the photos and the album so much. Everything is perfect!!

Hong Kong


Kyoto

Kyoto Kojitsu

Family Photo

13th April 2017

Excellent experience!
Your staff are so kind and helpful.
Quick response in replying email.
The kimono are so beautiful.
Thank you for taking care of our son.
The photos are very good in quality, very natural.
We will introduce our friends to join your company in taking photos.

Hong Kong


Fukuoka

Photography FEEL

Pre Wedding

13th July 2017

Teppei san & Ted san
We are writing to express our huge thanks for your work done in respect of our pre wedding photo taking in Fukuoka.
Your coordination and assistance had enabled us to enjoy a memorable pre wedding photo taking experience.
In particular, you had before trip e-mailed us with helpful information, including simple language and travel l=tips as well as guidance on local transport, with the help of which we could easily arrived at the studio on the event day. The shoot went smoothly and everything was well prepared. My husband and I enjoyed the day very much with the whole photo taking process as well as with the crew. The photos were taken professionally and beautifully. They are so "us" which which have captured one of our most romantic and memorable moments of our life.
We would also like to thank Ted for his caring service provided to us before the photo-taking day when we were in Kumamoto and my husband was sick. Ted kept in touch with us, providing necessary help and even called our hotel and assisted us in finding a local clinic and interpretation.
We will certainly recommend your company to our friends who are interested in taking pre wedding photos overseas.
Thank you very much for making our pre wedding photo taking and our trip so special one.
Best regards,
Mr. and Mrs. Au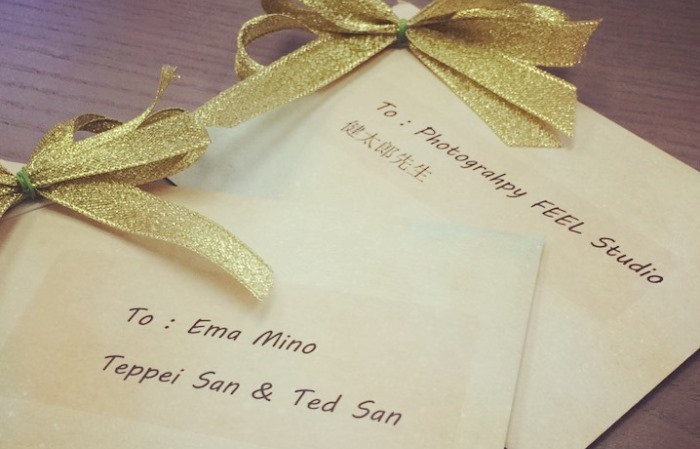 Hong Kong


Kyoto

Kyoto Kojitsu

Pre wedding Photo

2nd May 2017

We would like to thank you and your staff for arranging the photo shoots and the production of our pre-wedding photo album, we have a very wonderful day during our pre-wedding shoot at Kyoto, and we are so happy with the result. I will sure to recommend your company to my friends if they would ever desire the same professional services that you have provided to us.

Hong Kong


Kyoto

Kyoto Kojitsu

Pre wedding Photo

3rd April 2017

Original comment in Chinese
We would like to thank Nagata-san and Ted for total support for our pre wedding in Kyoto. They had treated us with authentic Japanese service and made our pre wedding completed perfectly. At the beginning we found Ema Mino's website on the internet and the natural photos, clear details of photography team's package and the shooting flow made us to decide to choose easily with confidence. At last, we thank your service again and wish your business all the best.