About us


はじめまして。
数あるウェディング・フォト関連の会社の中から、弊社にご興味をお持ちいただきありがとうございます。
私たちは、日本のおもてなしをご提供する日本の会社です。

Thank you for visiting to our website.

We are Japanese agency of Japanese wedding producers and photographer teams, located in Hong Kong for support of your pre wedding, wedding ceremony, legal wedding and so on. You will see a wide variety of packages in all seasons and each destination such as Okinawa, Kyoto, Hokkaido and so on. We have been working on collaboration with many different photographers/producers so far and we are sure that you will find a package that suits your idea. If you have no idea how to book them, what to prepare before you leave, let us help you.

Are you interested in wedding ceremony at chapel in Okinawa? Or pre wedding With traditional landscape in Kyoto? Otherwise engagement in vast land of Hokkaido? Possibly somewhere else? We cover those all requirements in our service. Let's have meeting and discuss about your Japanese wedding and make your day brilliant.

Kindly check our news and blog, and follow up facebook, Instagram and twitter to get more information of our service. In addition, we are updating interesting news and information about such as events, restaurants, sightseeing spots, shopping and so on for all travelers to Japan. We hope it is helpful for your travel too.

Looking forward to contact from you.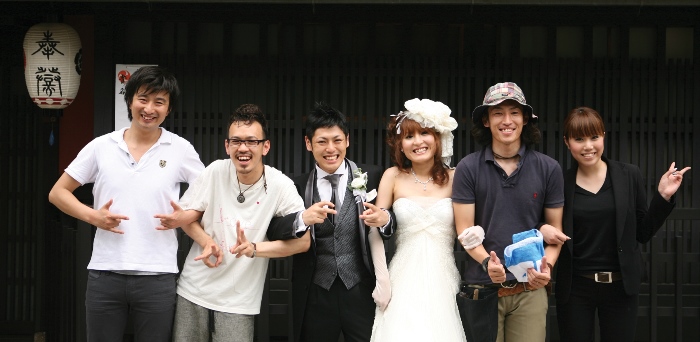 Office information

| | |
| --- | --- |
| Address | Flat 01. 5/F Cammer Commercial Building. 30-32 Cameron Road. Kowloon. HK |
| e mail | info@ema-mino.com |
| Tel | +852 2366 4266 |
| Fax | +852 2366 4299 |
| Business hours | 10:00 am – 7:00 pm (Monday to Friday) |
| | 10:00 am – 3:00 pm (Saturday. Sunday and Public Holiday) |
| Close | Irregular (Mentioned on sidebar of website) |
| | |
Privacy policy
Personal information
1. We may collect a variety of information including your name, age, sex, birth date, address, phone number, email address, sizes of body and other personal information.
2. Information may be collected regarding your intention for use of our services.

Use of personal information
Your personal information that we obtain through our website or in any other ways may be used for:
1. Sharing to companies which involved in this service. (ex. Japanese photography team, wedding producer, bridal facility, restaurant, wifi provider and so on)
2. Keeping communication with you via phone or email.
3. Postage, mail delivery and pick up service
4. Keeping you posted about products, events, after-services, newsletters, promotional materials and other privileges.

Security
The security of your Personal Information is important to us. But remember that no method of transmission over the Internet, or method of electronic storage, is 100% secure. While we strive to use commercially acceptable means to protect your personal information, we cannot guarantee its absolute security.

Changes to our privacy policy
We reserve the right to change this policy and our terms of service at any time. You should periodically check the site and this privacy page for updates.

Flow

We need to get an idea of your pre wedding, where and how you want us to take photos. Then we'll suggest a suitable package.

After we fix the schedule and all the details of your shooting, we issue you with a quotation.

If the quote suits your budget, we'll then go ahead to arrange photographer, MUA and everything else you need.

If the quote suits your budget, we'll then go ahead to arrange photographer, MUA and everything else you need.

We check all your pictures and choose from amongst them for your photo album.

You get a beautiful album and all the photo data taken from your special day.
Why people choose us and Japanese photography team?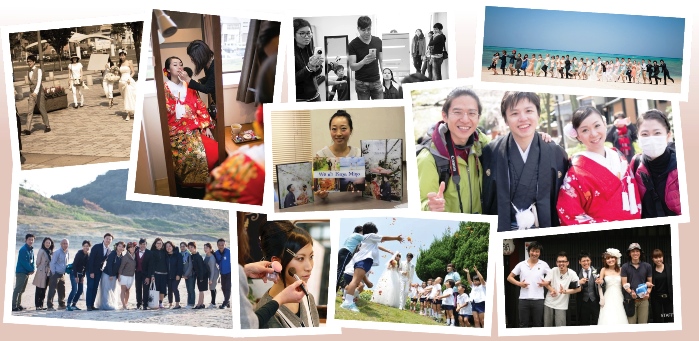 Nowadays Japan has became one of the most popular countries in the world for oversea pre wedding and wedding ceremony. Some couples have not only pre wedding but also banquet and legal wedding. Everybody want to make their wedding so special and memorial but of course a lot of people (staffs) relate with your big day so it must be quite important to choose right wedding support team. We Ema Mino is Japanese company established in 2014 and have been working as Hong Kong agency of Japanese photography and wedding teams for foreign young couples. All our partner teams are Japanese companies. It means we are very professional and familiar with serving in Japan.

Since many people start to choose Japan for their wedding, many foreign companies have served in Japan. And we have got reports from Japanese government that some of those companies take pre wedding without license at where we have to get permission or not allowed to take photos. And you are forced to stop taking photo by government officer. But We Ema Mino will have enough time to talk to you to get your idea, and prepare everything that we need in advance. So you will never need to worry anything about your big day.

All photography crews that serve you on the day of your shoot are Japanese companies. All staffs are Japanese so we can say with real confidence that you will have a great services with nice care and consideration that only Japanese can find. We would like you to feel Japanese service quality and enjoy your special day in Japan.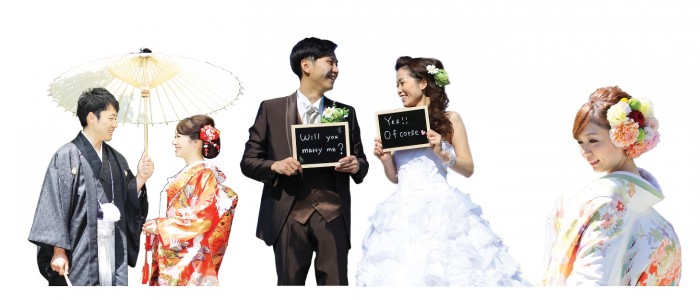 Have you fixed your destination for shooting?

Kyoto 京都

Fukuoka 福岡

Okinawa 沖縄

Tokyo 東京

Osaka 大阪

Hokkaido 北海道

Nagano (Karuizawa) 長野 (軽井沢)

Okayama (Kurashiki) 岡山(倉敷)

Oita (Yufuin, Beppu) 大分(湯布院, 別府)

Shiga 滋賀

Hyogo (Kobe) 兵庫 (神戸)

Nara 奈良