Hong Kong Sevens
One of the most popular sport even in Hong Kong "Hong Kong Sevens" was held on 28th to 30th March.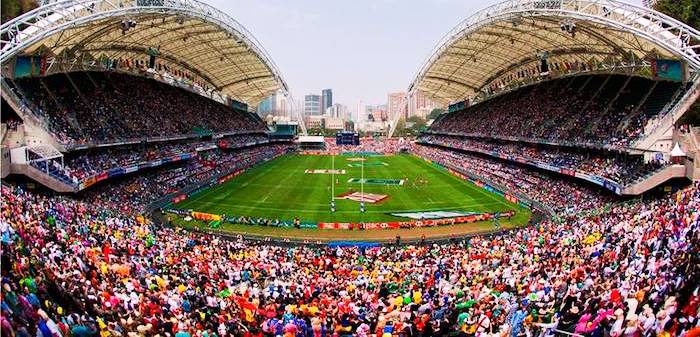 Our Japanese national team had played so well incredibly in this time.
They made 3 consecutive wins against Uruguay, Trinidad & Tobago and Cook Islands in their qualifier Pool G.
And then also on the Qualifier competition they won against Tunisia by 31 points, Russia by 5 points and Italy by 21 points and finally they got "Qualifier winners" title with 6 wins no lose. We enjoyed watching many matches while grabbing beer cup (I drank more than 3L) and hope we come back to sevens next year as well. Thank you Mr.S for arranging VIP ticket every year!!