Book and Bed Tokyo


7/F of a building which is 1 minutes away from Ikebukuro station, it existed in fact. It had been a big topic even before they opened in November 2015.

"Book and Bed Tokyo" is an accommodation yet book storage. Its wonderful concept attracts young people who love to read book. They honestly mention that they don't have comfortable mattresses, fluffy pillows nor lightweight and warm down duvets. Instead, they provide you a happiest moment that you fall asleep while you are doing something that you like so much.
It is already 2 am but you think you want to read book just a little more with heavy drooping eye lids you continue reading only to realize you have fallen asleep. That moment is what they do offer in this amazing space.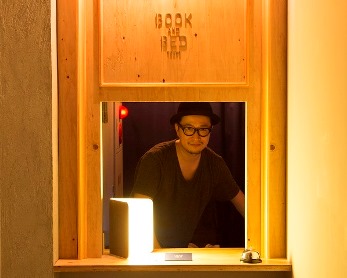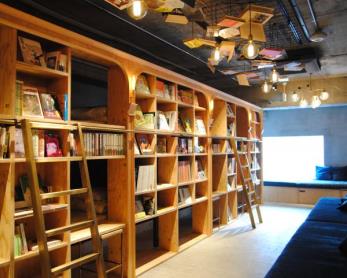 After you go up to 7/F and ring small bell of the entrance, staff appears from small windows and gives you pin code number of the entrance door. Type number and open the door, then you will see the fantastic space pursued for ultimate conform. Lights, music and stylish wooden bookshelf make us feel so much comfortable and it's like a space where we want to chill with coffee. Their book collections are from what we had read in childhood to a bit rare choices, you will be wondering which one you should try first.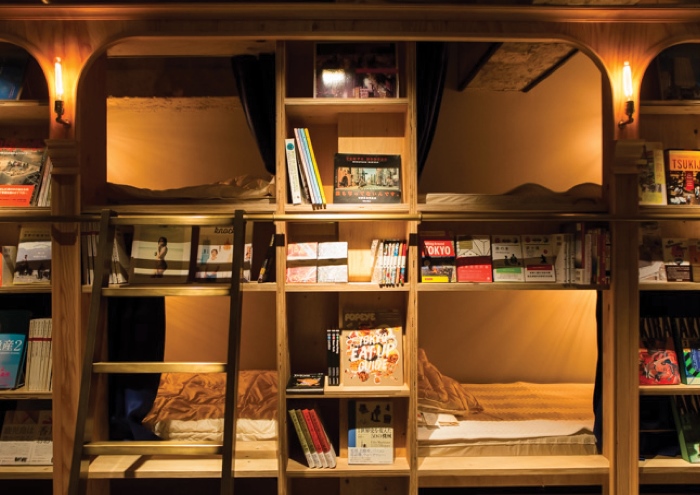 The symbol of BOOK AND BED TOKYO is a private bed rooms located behind the bookshelf. There are electric power outlet and book light as well, and free wifi reaches to all rooms. You will choose either of standard size room of 120cm x 200cm (10 rooms) or a slightly tighter compact room of 80cm × 200cm (2 rooms). Though the shower room and toilet are for sharing users, it's so clean and good enough to be refreshed before reading.

The prices are quite reasonable as well. But please pay attention that…
Payment must be done by credit card (Visa・MasterCard・SAISON). Cash is unacceptable.


For one night
Price rate
(Standard room)
4500 Yen ~ (Exc. tax)
(Compact room)
3500 Yen ~ (Exc. tax)
Check IN
4:00 pm
Check OUT
11:00 am
Short stay
Price rate
500 Yen (Exc. tax) / Hour
1500 Yen (Exc. tax) *Free stay from 1:00 – 5:00 pm
Shower room and bed room are not available
Basic information of Tokyo