Japanese Four Season Characteristic 【Pre-wedding】
Today, we are going to put the following article on the blog that shows you flower information for those who will trip to Japan and search the best season for each purposes. It must be useful information especially for the tourists go for seeing Sakura (Cherry blossom) or maple leaf, and of course for pre wedding with flower scene too.



Snow|
In Japan, January to February of each year, Hokkaido and Nara temperature will starting decrease to below 0℃. Today, Hokkaido temperature becomes -8℃. If you want to have pre-wedding in the snowing scene, you have to think well about location and know that not all locations have snow landscape even in January to February.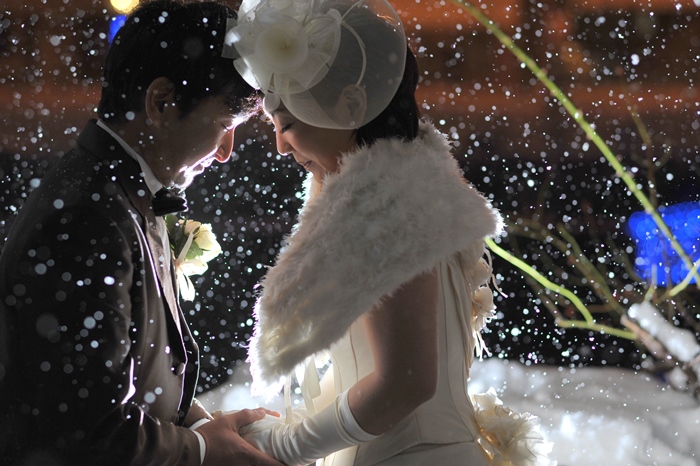 Sakura|
is the most popular and famous flower that symbolize Japan. The best seeing period is pretty short but it captivate many people and make them speechless. There is the Japanese website show Sakura flowering live condition. Probably you can get some useful information for your Pre-wedding in sakura scene.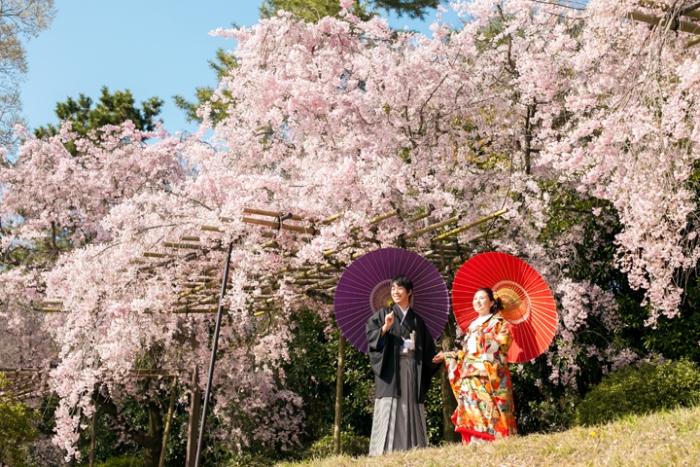 Sun and beach|
In May to June, No matter which location you select, the temperature is not too hot and not too cold. So you have many choices of your destination. In our experience mostly customers have pre wedding at blue beach in this period. Okinawa is famous place for beautiful beach but has colorful coral reefs, traditional building and chapels as well. If you consider about the "destination wedding", Okinawa should be one of the good choices.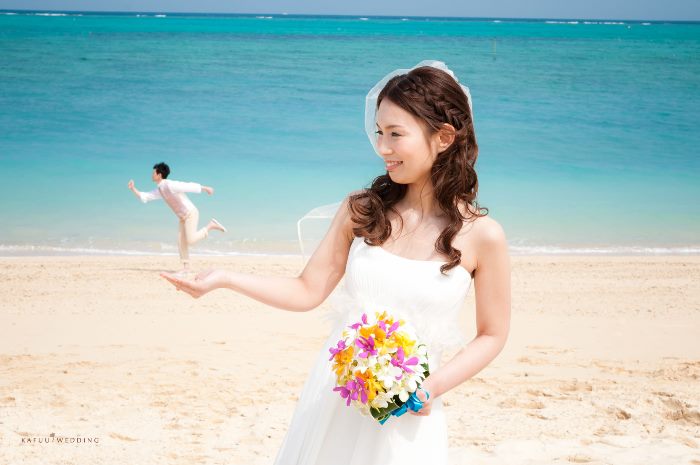 Sunflower|
called "Helianthus annuus" as its scientific name. Hokkaido and Fukuoka provide pre-wedding in Sunflower land scape. The couples had Legal wedding in Fukuoka, also have wedding ceremony with Sunflower scene in Nokono Shima Island in Fukuoka. Blue sky, green tree, yellow flower will make your day brilliant. On the other hand, you will be able to see not only Sunflower but much more kinds of flowers in Hokkaido in this period such as Lavender, Marry Gold and so on. We are looking forward to welcoming you with many packages of Hokkaido pre wedding.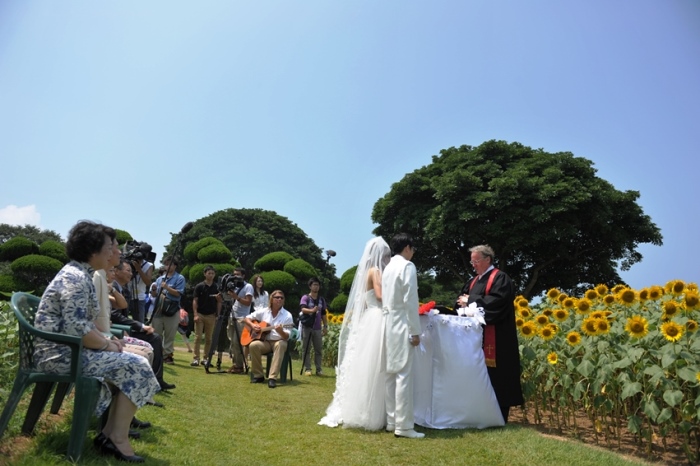 Cosmos and Maple Leaf|
Compared to Sakura, the best seeing period of Cosmos and Maple Leaves are much longer. We guess most of people have seen the picture of Maple leaves of Kiyomizu temple in Kyoto. Now no matter day time or night time, vivid color of maple leave provide us unforgettable scene. Only thing that we feel sorry is that we are not allowed to take pre wedding photo there at Kiyomizu temple.
But it's definitely worth to visit at least once. But you still have lots of locations as your choices for pre wedding with maple leaf, such as Fukuoka, Nara Park and of course we serve other location in Kyoto as well.