Fruits picking in Fukuoka "YAMANDON"


Fukuoka prefecture is know as one of the largest producing area of fruits in Japan. Especially the strawberry brand "AMAOU" known all around the world nowadays is registered in 2005 and have been produced in Fukuoka. Besides strawberry, there are various fruits is being producing in Fukuoka prefecture in good conditions such as climate, temperature, land, altitude and so on.

Today I would like to introduce a fruits garden that you pluck them and even able to enjoy lunch and sweet cake with their fruits. Its name is "YAMANDON" and the garden is located in Ukiha city. The most popular fruit is strawberry and it's at the best in the period January to April. In addition, grape is in their best in August and September, and pear is becoming greatest in August to November, and November and December is the best season for persimmon. Meaning the garden offers fruits in a whole year so no matter which period you go you will see great fruits there. They sell fruit juice, jam and soft cream. So it is good to go with kids and buy some souvenirs to your friends.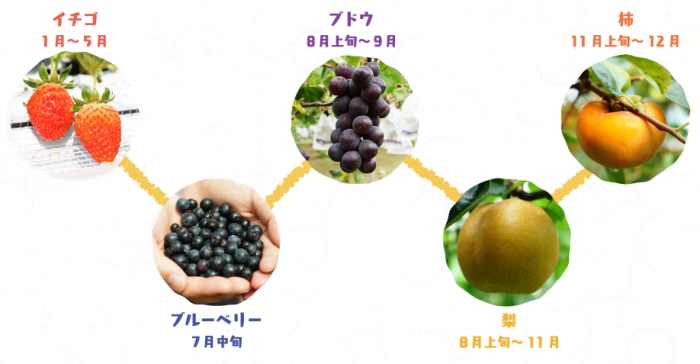 Would you like to have lunch and cake at restaurant "Mugoyoka 夢語寄家"? They have not only regular menu but also special weekly lunch set. Special lunch is cooked by seasonable vegetable mainly and serve for limited customers and its menu is informed on their blog weekly. So you will be able to see the menu in advance.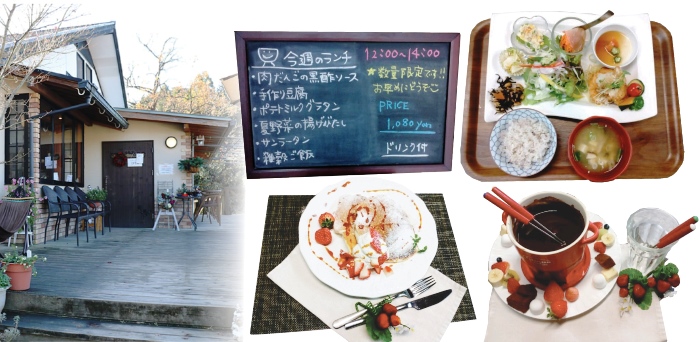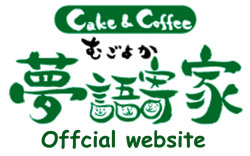 Their coffee is blended in their own way and dripped with spring water. And you will see their various cakes with seasonable fruits. They prepare more than 50 kinds of cake everyday in any season to welcome cake lovers. Ladies' group often come over this restaurant even from far region to enjoy their tea time.
Some special deserts such chocolate fondue and ice cream pancake are also constantly provided. Please check their official website and blog to get more information.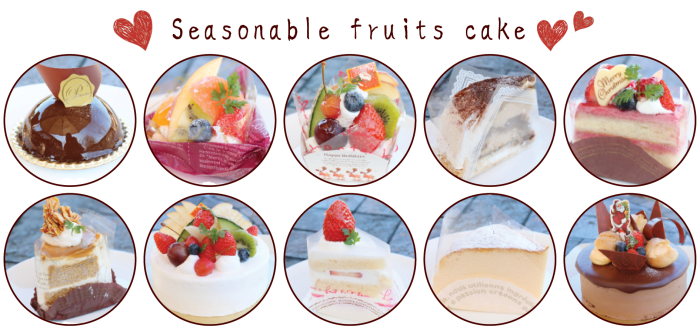 | YAMANDON | |
| --- | --- |
| Address | 2212-7 Ukihamachi Yamakita. Ukiha-shi. Fukuoka |
| Tel | 0943-77-4174 |
| Opening hours | 10:00 am – 5:00 pm |
| Close | Wednesday |
| Access | 20 mins by car from Asakura IC (Highway) |
| From Fukuoka city | 1. Hakata St. to Chikugo-Oishi St. (JR: 1H 40 mins) |
| | 2. Chikugo-Oishi to YAMANDON (Taxi: 5 mins) |
| Official website | http://yamandon.com/ |
| | |
Basic information of Fukuoka