International Balloon Festival in Saga


Saga international Balloon Festival is the biggest hot air balloon competition event in Asia held at Saga prefecture in the period of the end of Oct to the early of November every year. The history of this event starts from "Balloon Festival in Kyushu" held at Amagi city Fukuoka in 1979. Thereafter the venue changed to Saga plain, the event had became much bigger and many foreign pilots join from approximately 20 countries and regions these years.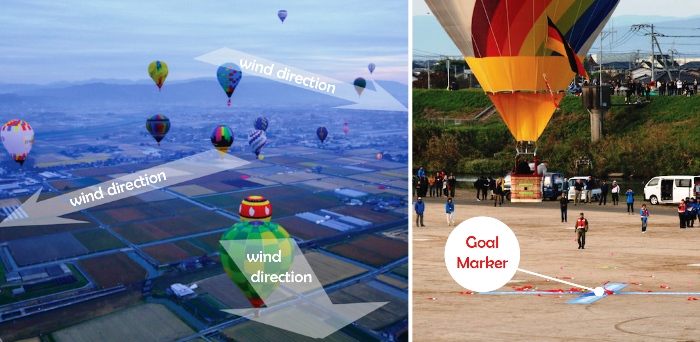 The event is consisting to several sections such as competition, kid's activity, balloon fantasia, Honda motorcycle show and so one. Pilots compete how close they can land to the marker pointed in advance. As you know, there is no equipment on hot air balloons which can control a body freely like the plane's propeller and the steering wheel of a car. The balloon only can rise up by burning gas and sending warm air into itself, and goes down by exhausting warm air in ball skin to outside. Upper sky of Saga plain has several levels of wind layers with different wind speed and directions, and these natural conditions change by time irregularly so saga plain is one of the most difficult competition area to control hot air balloon. The high skills judging wind speed and directions and deciding to go up or down instantly are required to approach the goal mark.

On the other hand in "Balloon fantasia" section, many popular and famous characters of the cartoon and pretty animals become the huge balloon and appear. If the climate is fine you are allowed to go in competition area and can see unique designed balloons from nearby. Hope many families from Hong Kong visit there to enjoy this event.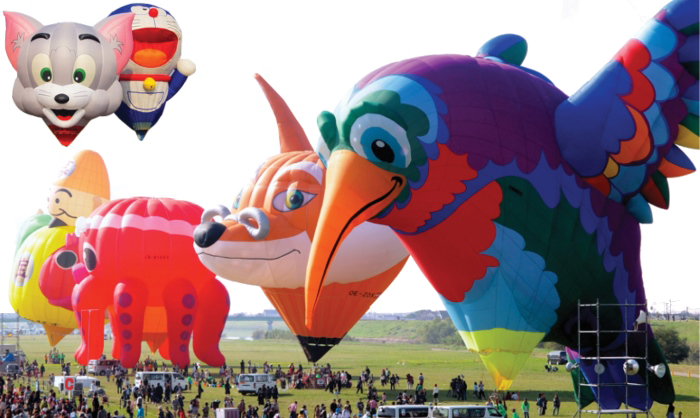 We are sorry that this blog article is not about Fukuoka.
But Saga is next to Fukuoka prefecture. It's easy to take transportation from Fukuoka and you can travel there in a day.


| Festival information | |
| --- | --- |
| Date | 28th October 2016 (Friday) – 6th November (Sunday) |
| Time | Depends on date. (Please refer the official website) |
| Website | http://www.sibf.jp/en/ |
| | |
Basic information of fukuoka