Finally, it will be very cold this weekend in Japan


It is forecasted that this winter will be warmer than usual since the early of autumn. The first snowing day in a year of Wakkanai Hokkaido (北海道稚内) was the latest ever in the observation history. It was "Summer day (maximum temperature is more than 25 degree)" at many regions on 3rd December, like people never feel winter and still can go out with half sleeve shirts.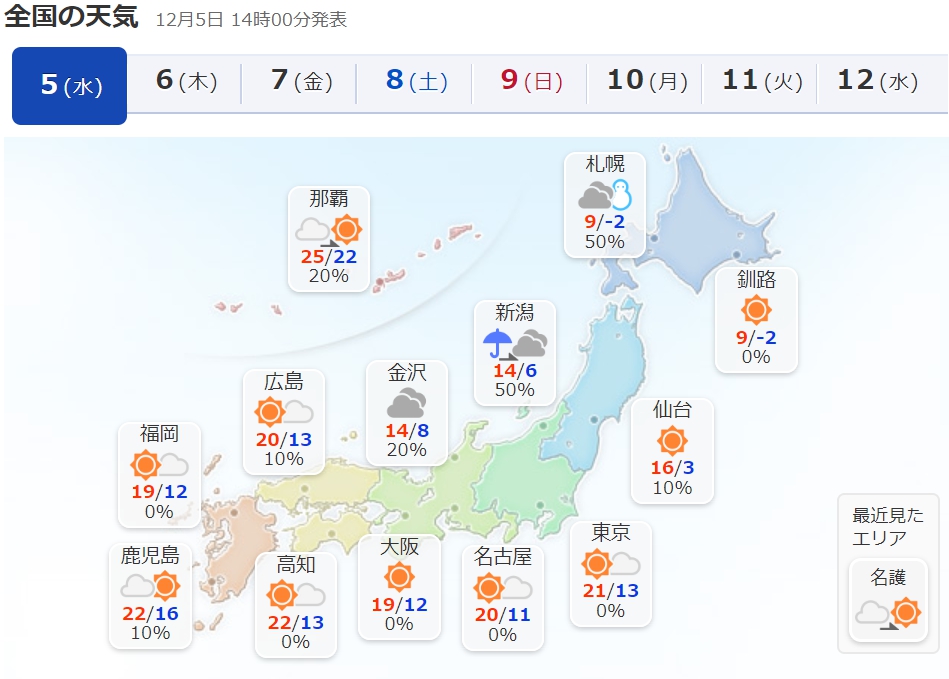 However, it seems to become so much cold and the winter finally comes this weekend. As you see the temperature difference between today and weekend will be 13 degree (Sendai, Miyagi prefecture), and snowing is expected at some regions. It must be good news for those who will enjoy snow scenery, skiing, snowboarding or any other winter activities.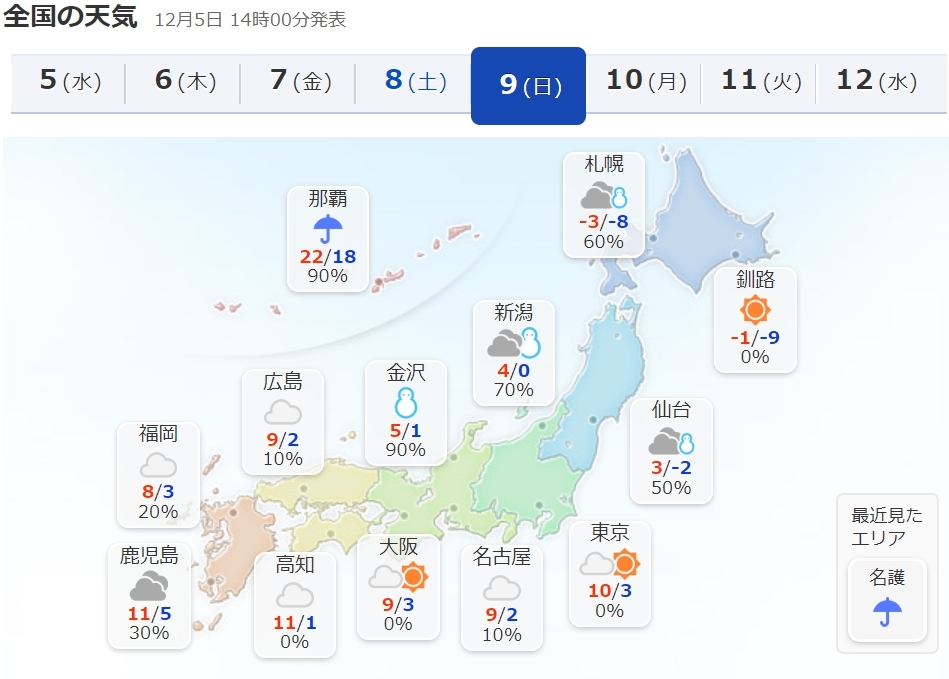 We are contacting to customers too who are waiting for their photo shooting and asking to prepare a thick jacket on the day of their shoot. For not only these customers but also all travellers to Japan, please pay attention to weather forecast and take good care of yourself every time you go out.