Let's join Japanese Flea Market


People sometime want what we can't find easily or no one have. Many Japanese young people like old stuffs such as used clothes, vintage car, dead stock watch and so on. Sometime times those prices are much higher than when you buy new things. In fact, my ride is 1981 old motorcycle and same model (engine) will never be produced any more. Even if I pay much for those things, I can't express how happy I am when I get it as my own.

Around 20 years ago, American casual fashion hit Japan and lots of shops opened and imported used clothes to sell our generation. Especially, items of sports brands, vintage jeans are priced incredibly high. If items still be with their original boxes or wrappings the price became much higher.




Japanese flea markets are regularly held at many places throughout Japan. Booth are not only personal participants but also antique item stores, used clothed shops and so on. Personal participants bring over lots of things that they want to sell or don't need any more, so each price is very reasonable and negotiable. If you purchase plural articles at once, probably you will get some discount too.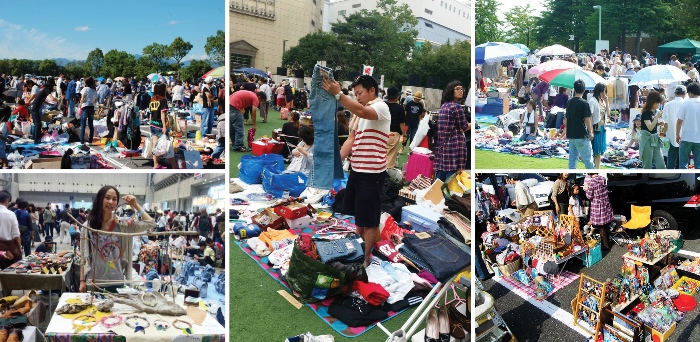 Of course new items that no one had used also sold on the booth, furthermore hand made items or rare craft items shops also join those market. In addition, this is a good opportunity for non famous shops to spread their name and face many customers, so you are able to see various kinds of unique shops too.

In anyway, one good thing about flea market, everything is incredibly reasonable and very cheap. Of course you need to check its quality when you buy something, but most of items are one of a kind. So if you take much time to consider whether you should buy, you may lose it and will never find it again any more. When you find a good stuff it's time to get it in flea market.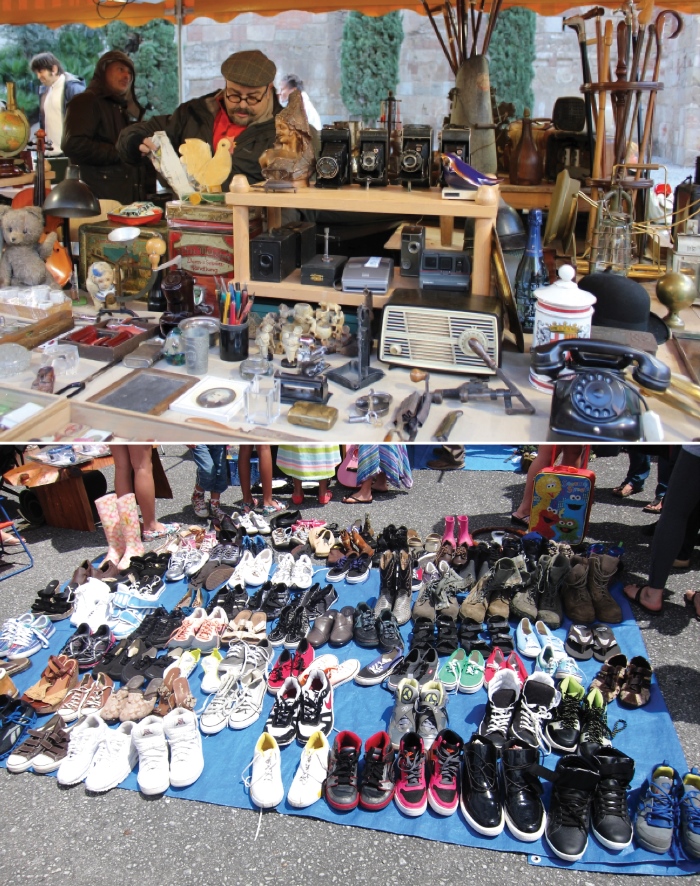 There are some good website to announce flea market information. Hope you find a one held nearby place you stay and get hidden treasure.

Flea market information (Throughout Japan) *Need to be a member to get detailed infromation