JR Rail Pass


Japan Rail Pass is a special travel free pass for foreign tourists, provided by cooperation of all JR groups which serve all over Japan. You are able to take not only JR's all lines but also buses and ferries in coverage area, as many times as you need in a fixed price during validated period. It's available to use for local JR lines and even for Shinkansen express which connect big cities.

If you are planning to travel several cities, this is pretty reasonable yet convenient deal for sure. And you can choose one from two different classes (Green car and regular) and each classes has choices of 7 days, 14 days and 21 days for validity.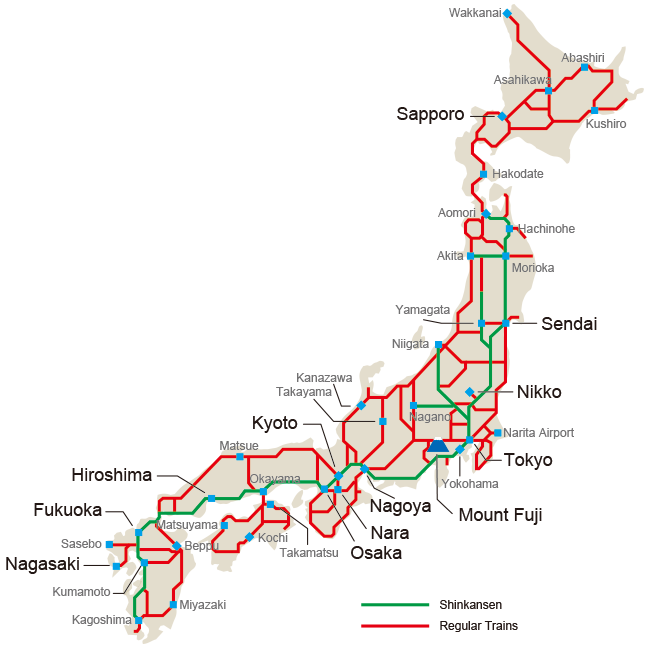 How well can this information support your travel? You will be able save fare with using this amazing pass, so you can visit more cities or enjoy more shopping and so on. We hope this information can make your travel a bit better.

Save money smartly and spend it for something better!!