Mino city Gifu prefecture


Mino city Gifu prefecture (岐阜県美濃市) is located in middle of Japanese archipelago, approximately 40 km away from Nagoya city. Many traditional buildings that were built in the Edo era and ancient cultures are still existing in the town. Mino Japanese paper is one of their local historical cultures and there are some events that raise splendor of Mino Japanese paper all over the world are regularly held by city promotional department. These years, many foreign tourists come over to this city to learn their fantastic culture and enjoy historical landscape through Nagoya and Kyoto city.

On the other hand, a huge mall had expanded to this city and the life style of citizens is becoming more and more convenient. Mino city and Gifu prefecture have been developing infrastructure for their livelihood and strive for "A town people want to live, a town people want to visit and a town dreams come true".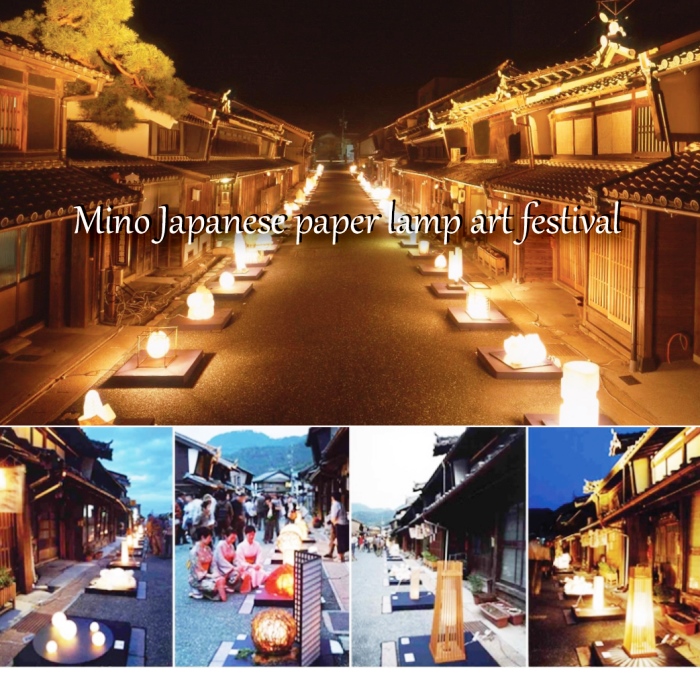 Mino Japanese paper lamp festival is an event to show lamps made using Japanese paper. It collect hand crafted lamps from the all over Japan and hold a competition which choose the most superior product from all crafted lamps.

Until 30th November, the festival will be hold and show many lamps which got the best award in the past. Around 80 lamps is shown in the show case and illuminate street and houses through papers and make beautiful landscape. The holding period of festival, events and competition are irregular, so please check their schedule on their website before you travel there.

Basic information of Kyoto