Nagahama Fish Market [Fukuoka]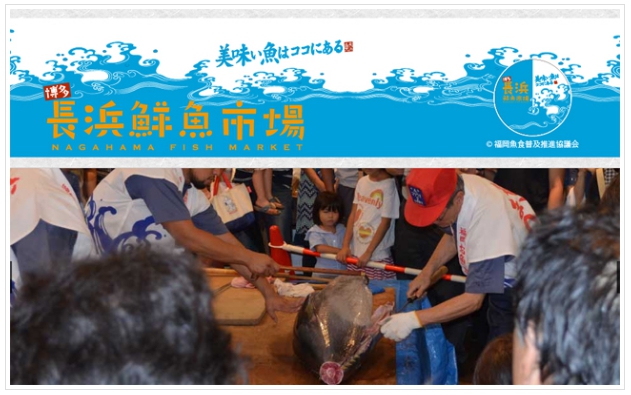 The biggest fish market in Fukuoka "Nagahama Fish Market" will hold a event, would sell fresh seafood to citizen at shops that only professional trader or buyer can buy. They hold this event on 2nd Saturday every month for making people interested in their market and Fukuoka's fresh seafood.

[Date and Time] 11th June 2016 (Saturday) 9:00 am ~ 12:00 noon
[Venue] Nagahama fish market (Chuo-ku, Fukuoka-shi)
[Entrance] Free

For only 3 hours on 2nd Saturday every month, Nagahama fish market opens for general citizen. The market is very crowded with the people who look for fresh seafood. You can buy many kinds of seafood that landed in early morning on that day. They sell with their wholesale price, it might happen that you buy more than you expect.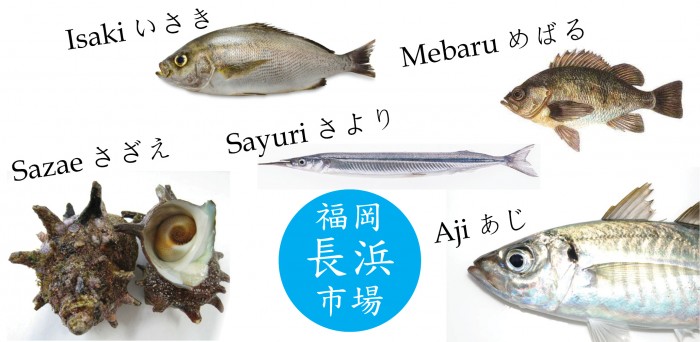 About 40 wholesale shops opens in the market of full-length 200m, sell frozen groceries, fresh and dried seafood and so on. At the begging of summer, lots kinds of seasonable fishes such as Aji (鯵), Isaki (イサキ), Sayori (サヨリ), Mebaru (メバル) and sazae (サザエ) are landed from Genkai-nada sea and Tsushima area.
And also restaurants at 1st floor of market building provide dishes that cooked with seasonable seafood as usual. Those restaurants welcome general visitors everyday, so even though you want to visit there someday except 2nd Saturday you can enjoy amazing taste of Fukuoka's seafood.
A tuna filleting display show is held at "Matsuuo (マツウオ)" is the most popular event for all visitors and they sell tuna in piece by piece after filleting. Taking photos and video are also allowed while their performance, so it should be fun for children as well. Would you like to experience what you only can have in Fukuoka?
Access to Nagahama Fish Market
>Fukuoka city subway – 12 minutes walking distance from Akasaka station
>Nishitesu bus – Take either bus of No.61 or 68 at Tenjin Bus Centre 1A and get off at Nagahama 2 chome bus stop. 2 minutes walking distance from bus stop.
Yokoso Fukuoka!! Enjoy seafood!!
Basic information of Fukuoka