Pacquiao (Philippines) VS Mayweather (USA)
If you are fun of boxing, I'm sure you are very excited for the big match held on 2nd May.
That's the match all boxing fun have been expected for long time.
Manny Pacquiao (Philippines) vs Floyd Mayweather Jr. (USA)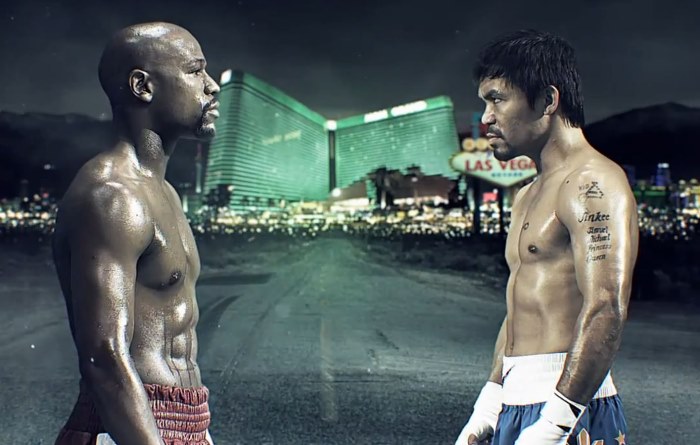 The venue is MGM Grand in Las Vegas. The tickets were started to sell with range USD 1,500 – 7,500 on 23th April but sold out immediately. But after first sold out they restarted selling the tickets again and people push up the price and reached USD 100,000 for the ring side seat. And total fighting money should be around "280 Million US dollar". It might be the biggest match ever in long boxing history.

Honestly speaking, I don't want to see either Pacquiao or Mayweather lose the game.
But this is the match. We just hope they show us exciting fighting.