Philosopher's path in Kyoto
Sometimes foreign people know about sightseeing place more than local people. Today we got a new order of engagement photo shooting in Kyoto. Mostly those who take pre wedding in Kyoto like Gion, Kamogawa, Arashiyama and so on. But this time they request "Philosopher's path" at Shishigatani Kyoto that we have never even heard before for there engagement photo. When we checked this location and map, we recognized it is not so far from the city and quite good location for photo shooting. So we decided to make one page of blog to share "Philosopher's path" to everybody.


"Philosopher's path" is narrow river side path. You will see the sign board written "哲学の道" when you get on the road. It really silent place even though it locate in Kyoto city, and provide totally different scene every four seasons. Especially spring and autumn are worth to visit for sure.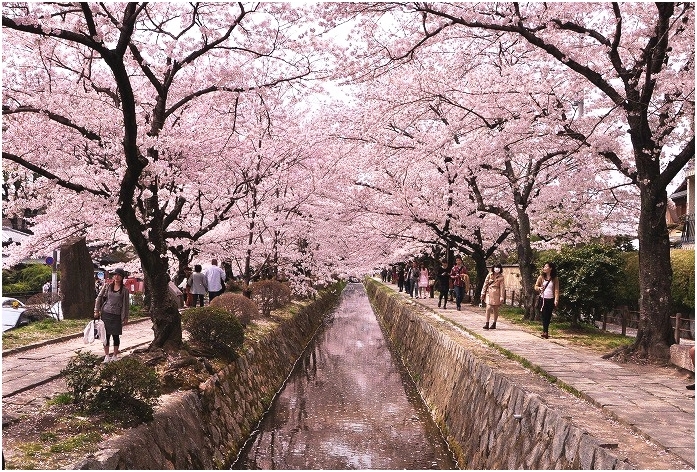 Spring: The street is going to be full of cherry blossom. The period in the end of March to the beginning of April, this is the best season for cherry blossom in Kyoto. You may feel like that you are walking inside of tunnel with various shades of pink color. Blossom on the tree, petal falling rocked in the window and waving on the river water, they all make you feel calm and captivating.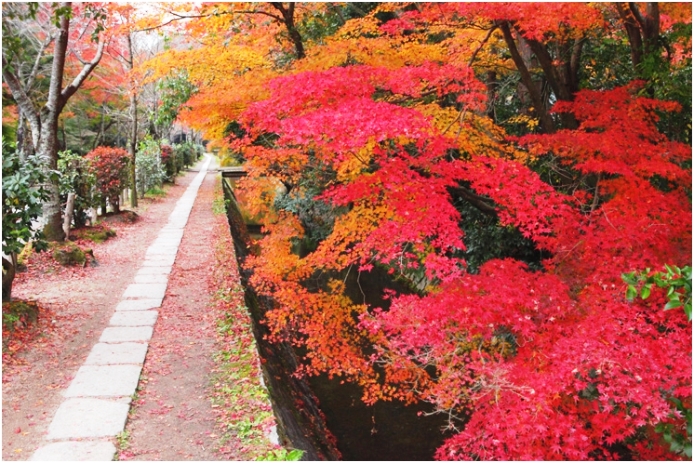 Autumn: is the season the most people visit to Kyoto. Maple leaf season is much longer than cherry blossom's one. Kiyomizu temple is so packed by tourists in day and night time. But this Philosopher's path also offers great scene in autumn season with vivid color leaves such as red, yellow, orange and green. Fallen leaves keep its vivid color for long time. You can keep some and use it for bookmark or decorations as well. This is not private area so it's free to take pre wedding, engagement, or any kinds of photo. If you take photos in this beautiful landscape, we are sure that it would be unforgettable memory.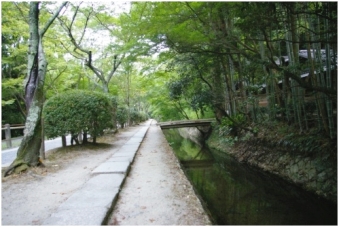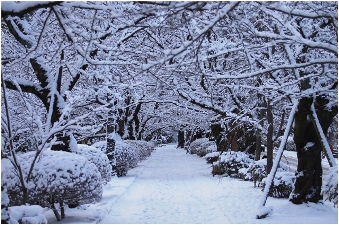 Summer and winter: are also nice to visit too. Silent path surrounded by green tree of summer make you feel cooler than middle of city. There are less visitor, so it must be good place to take a rest and avoid hot weather. In winter temperature goes down to negative sometimes and you may think it's a bit too cold to walk outside, but we can promise with real confidence that you will never ever see this snow scene in Hong Kong.


Basic information of Kyoto