R.I.P B.B. King

Following yesterday, another shocking news came from United States. The "Legend of the Blues", guitarist and singer BB King, has passed away aged 89 at his home in Las Vegas. In these months he had been suffering ill health and taken to hospital with a diabetes-related illness. Even young generation in the whole world must have heard his name before. He began to perform in the '40 and influenced many musician of whole generations. He'd also performed with many musicians such as U2, Eric Clapton, Willie Nelson and so on. One of his major successful album "Riding With the King" collaborated with Eric Clapton had fascinated me.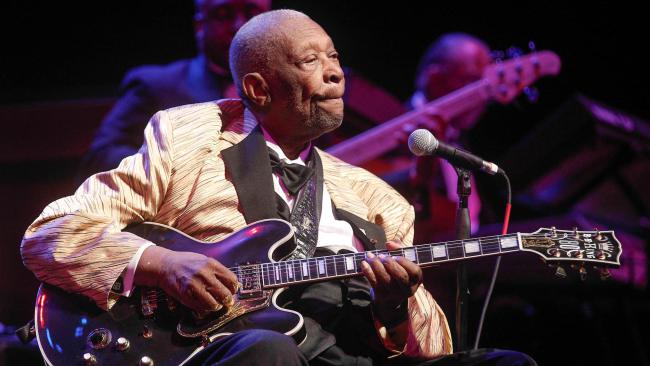 No one might be able to become a big king like you in the future.
Love and prayers to your family. R.I.P our KING.