Royce' Chocolate World at Sapporo airpot


Have you ever heard the chocolate brand name "Royce'" before? This company was established at Hokkaido in 1983, has been producing original and unique chocolate products. They have exchanges with Belgium known as the kingdom of chocolate and learn many things from them such as good raw material, improvement production technology and so on. Climate and clean air of Hokkaido are totally ideal for making confections. Their products are loved around world and you can find and get their products at lots of places.
Inside of Hokkaido Chitose airport, there is their unique shop where you can see manufacturing process, and also buy over 200 kids of original products there. The shop looks like toy shop with cute decoration of much colors.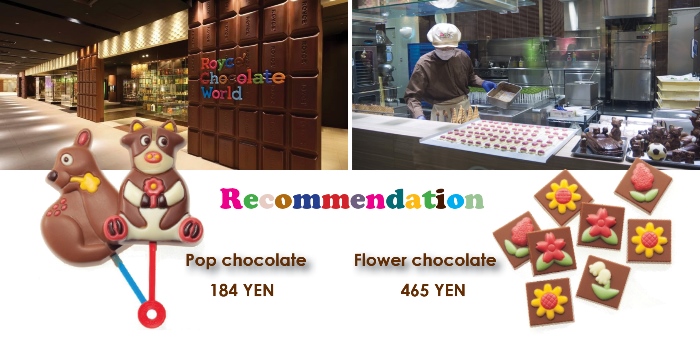 Chocolate World is consisting of 3 different kids of sections "Museum", "Factory" and "Shop".
Museum space is showing manufacturing process, their company history and collections of world's chocolate and cocoa. Gallery of antique aluminium can boxes old brand labels will make you feel how long chocolate and cocoa have been loved in around world. The shop occasionally sell special products as limited edition. You might find seasonable items or something you only can get in Hokkaido.

Another section of them that the most people like is "Royce' Baker (Bread shop)". Breads baked timely are popular by hungry passengers who wait for their flights. Especially chocolate croissant is limited edition of Royce' chocolate World and some of local people come to Chitose airport just to get it. Would you like to try their masterpiece made in collaboration of world-class quality of chocolate and croissant?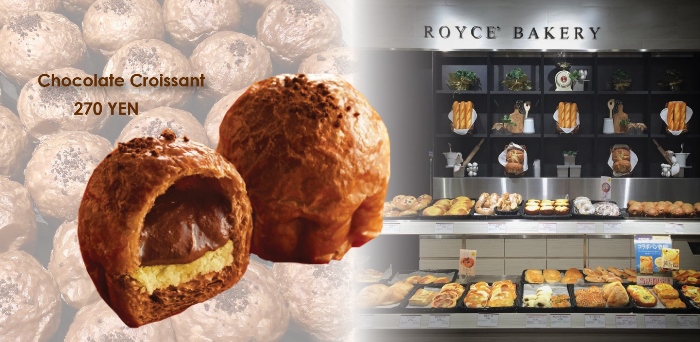 Royce' Chocolate World
Address
Smile Road. 3/F New Chitose airport terminal building. Hokkaido
Tel
0120 612 453
Opening hours
8:00 am – 8:00 pm
(Factory area) 8:30 am – 5:30 pm
(Bakery area) 9:00 am – 8:00 pm
Official website
http://www.royce.com/contents/english_rcw/
Enjoy authentic chocolate.
Basic information of Hokkaido