"Ryugashido" Day trip to Summer and winter resort from Tokyo



Since last weekend, we have update blogs of summer resorts that you can go and back in a day from Tokyo. On last two blogs we talked about "Kita shiga Kogen" and "Shima river", and will write about "Ryugashido cave 竜ヶ岩洞" as "Underground" category. Would you like to be cool down with mysterious natural cave?


Region
From Tokyo
Characteristic
Category
Hamamatsu city (Shizuoka prefecture)
3 hours
Natural Cave
Underground
"Ryugashido cave 竜ヶ岩洞"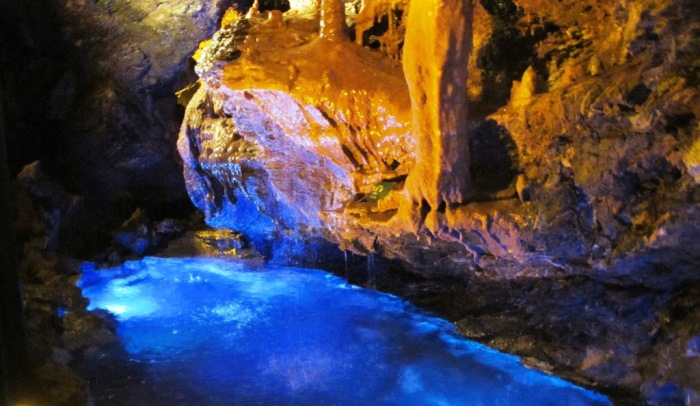 Ryugashido is a limestone cave located in Hamamatsu city, Shizuoka Prefecture. You will be surrounded by huge rocks and overwhelmed by waterfall. The cave is located in the Ryugasekiyama of altitude of about 359 meters and its stratum had taken tremendous years of the formation of about 2.5 million years to be made up. Temperature of inside is kept around 19 degree all year around. So it is popular as summer resort yet winter resort as well.
There is a place where spring water of the cave flows and called fountain of blessing. It is natural alkaline ionized water, sprung from the cave is sold as mineral water for drinking, chosen as the best mineral water of 60 different kinds in Japan in 1998.
And you will see a golden falls at the end of 400 meter footway and the fall falling vigorously from far above creates a space with much of negative ions, it heals all visitors.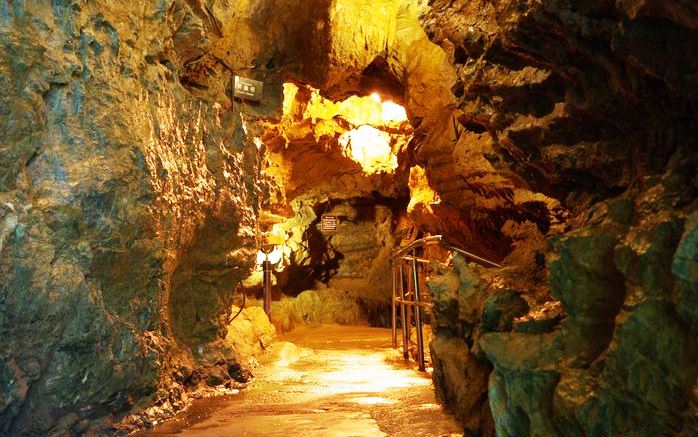 From Autumn to winter, a part of the cave (around 20 meter) is decorated by 16,000 LED lights and attracts people day and night. Many light bright illuminate various shaped rocks in blue color and make you feel like you are surrounded by snow scene.
If you visit autumn or winter, you will feel warm because of around 19 degrees temperature. But if you visit there plan to go in summer season, it's better to bring shirts or jacket.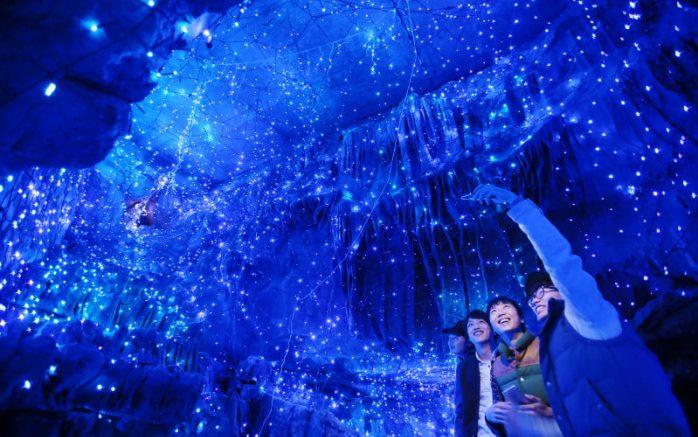 Cave information
Name
Ryugashido Cave
Address
193 Hikisacho Tabata. Kitaku. Hamamatsu city. Shizuoka. Japan
Access
(Car) 10 minutes from Highway Hamamatsu Inasa IC
(Enkin bus) From JR Hamamatsu station to Ryugashido stop (Bus No.15 / around 1 hour)
Opening hours
9:00 am ~ 5:00 pm
Entrance fee
(Adult) 1000 Yen (6 years) 600 Yen
We are sorry, this is not information of Tokyo but for those who will stay at Tokyo in summer season.
Basic information of Tokyo