Sakura information of Fukuoka 2016
Happy April fools day! How are you doing everyone before 3 days off?
These days we check weather forecast quite often because we mind sakura cherry blossom condition. It has been raining and no sunny day in Fukuoka since last Monday, so we are worried about our customer's pre wedding shooting. The weather forecast on TV, or other information on internet 80% of sakura is already start blooming and weather is getting better now. Meaning, this weekend is the best days for Hanami. It must be full of people at famous park such as Maizuru park, Nishi park and so on.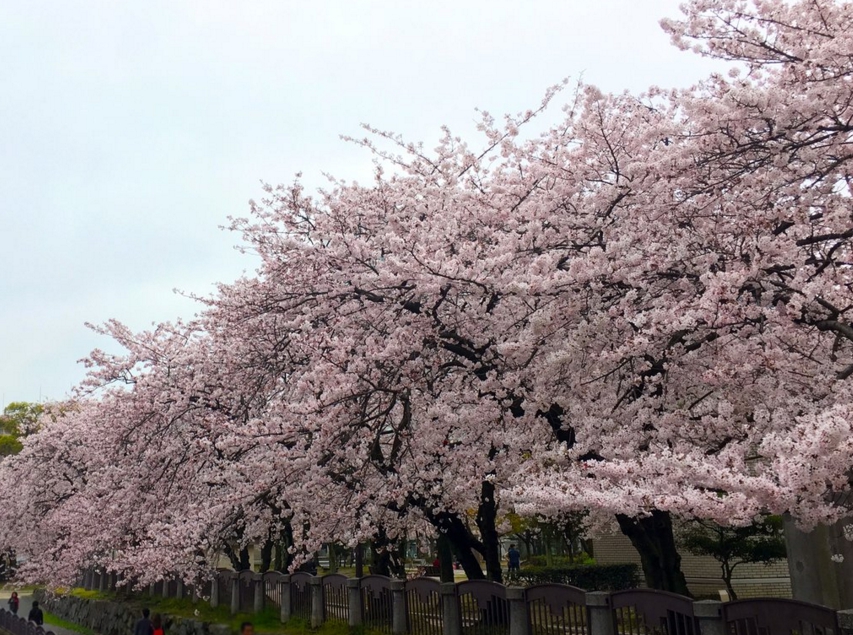 This is a picture taken today in Fukuoka, it seems almost 100% full bloom already.
Luckily we heard that the weather is going to be much better tonight and it will be sunny day tomorrow, but unluckily good weather will not keep for long. You will face raining day on Monday again. We have a customer who have pre wedding in Maizuru park and Yusen tei "友泉亭" this afternoon. They stayed at Yufuin "湯布院" to enjoy hot spring last night,
and gave us weather report, It had been raining so hard and they were so afraid of the weather of today because their pre wedding cannot be extended as they only stay at Japan for 3 days. But according to report from photography
team during their shooting time, the weather recovered a lot and they took photo with kimono outside at Maizuru park and inside at Yusen tei as scheduled. We hope they had great time and enjoyed our pre wedding service.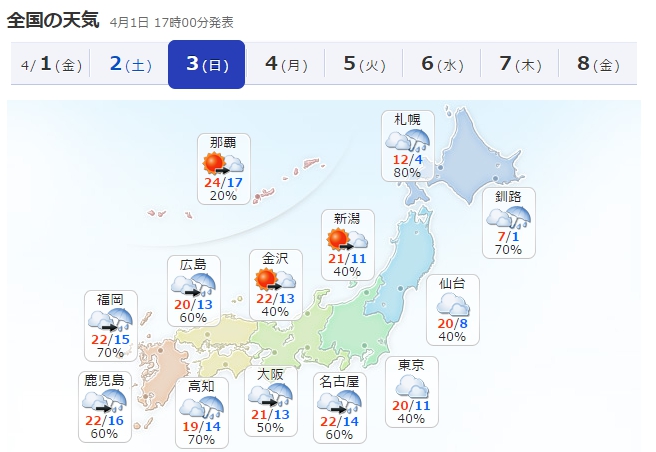 Look at this. According to YAHOO weather forecast, chance of rain on Monday in Fukuoka and almost nowhere in Japan will see sunshine. If you are in Fukuoka now or you touch down there tomorrow, we highly recommend you to go out for sakura seeing tomorrow Sunday.
By the way, I'm wondering how many years I haven't seen sakura. Oh yes, I'm seeing everyday on the picture.
Basic information of Fukuoka