Pre wedding in Sakura scene on 1st April

Good day everyone.
Today we are going to introduce a couple who had good weather luck on the day of their pre wedding. Their pre wedding date was 1st April 2016 in Fukuoka city. The weather forecast said raining chance was 50% in the morning and the weather would get better slowly afternoon.
The couple spent at Kurokawa Onsen (Hot spring) a day before and had been raining much and they were so scared about the weather of next day. But the weather was getting better and better from early morning and sun shines at the time they started to take photo (2:00 pm). For the case it rains hard, we arranged a Japanese garden "Yusen-tei (友泉亭)" that we can take photo shooting at its indoor. But against our concerning, it did not rain at all while photo shooting.
"Yusen-tei (友泉亭)"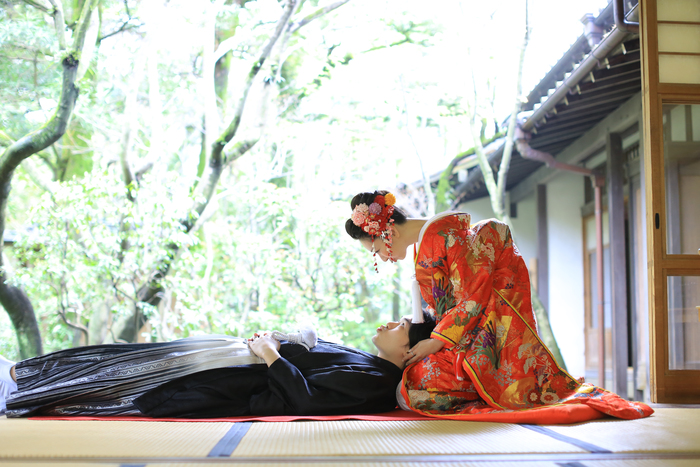 They already had shooting idea and decided to go to Fukuoka as their destination for pre wedding shooting even in our first meeting and we suggested this Japanese garden for indoor shooting and making them feel Japanese tradition. On the shooting, some pigeons fortunately came to balcony to welcome them. Seems everything went good for photo shooting.

After they finished to take photos at Yusen-tei, they moved to "Maizuru park (舞鶴公園)" for outdoor shooting. Maizuru park is actually the best location for sakura seeing in Fukuoka, and always top on the popular ranking in whole Fukuoka prefecture. But as it had been raining in the morning on that day, so luckily they did not need to face many tourists.
"Maizuru park (舞鶴公園)"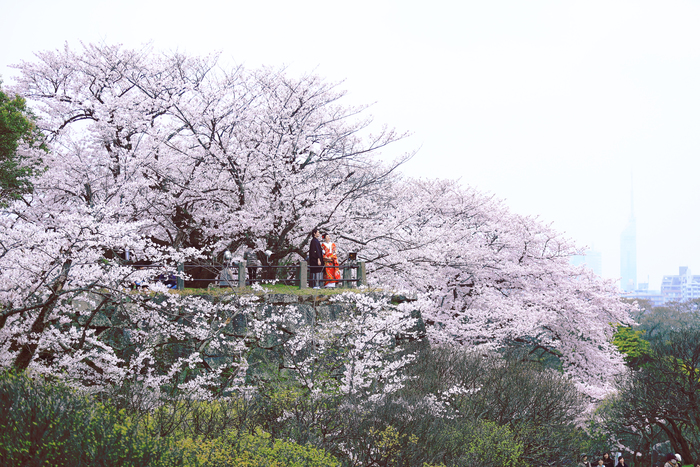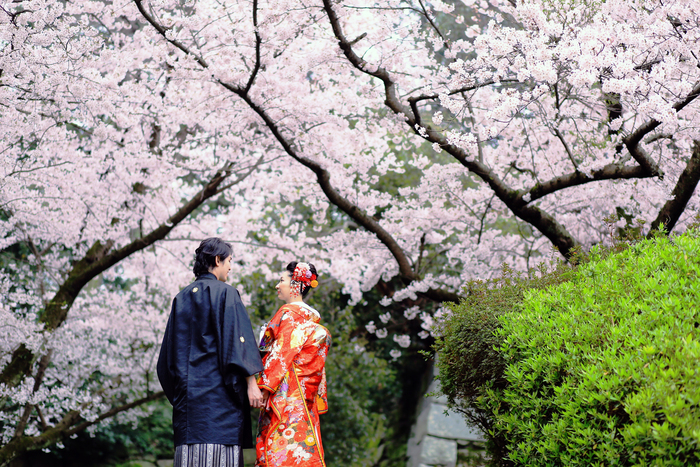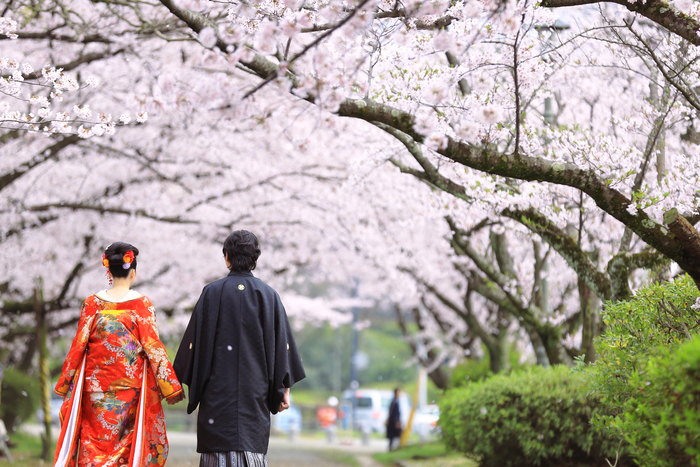 Right after photo shooting the couple sent us one picture that they and all photography team's staffs are together on and let us know that all staffs accompanied them were very friendly and kind, and they started to feel missing Fukuoka and they wanted to go back again. That's the happiest moment for us in our duty, if a couple feel happy and satisfied we are much happier.
Now they are taking time to choose photos for album. We are looking forward to doing layout and making album and hope the album makes them happier and we serve them well until everything is finished.

We appreciate so much for them choosing us.
Best wishes always…
Basic information of Fukuoka