"Shima river" Day trip to Summer resort from Tokyo



For those who are planning to trip to Tokyo in the hottest month in Japan August, We are introducing summer resorts that you can day trip from Tokyo. There are 3 highly recommendations for your relaxation and avoiding freaking heat divided into three categories "Sky", "Waterside" and "Underground". Last time we wrote about "Sky" and Today's information is "Waterside". If you are sick of hotness of Tokyo while you stay there, try to go these summer resorts to avoid heat.


Region
From Tokyo
Characteristic
Category
Nakanojo cho (Gunma prefecture)
2 hours
Clean river and hot spring
Waterside
"Shima river 四万川"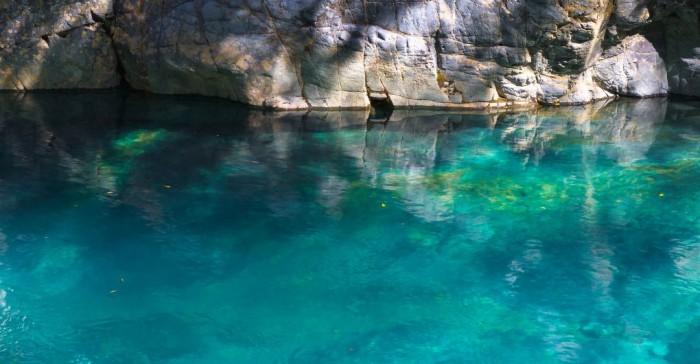 Shima river is mainly flowing to south for around 20 km through Shima river dam and Nakanojo dam in Nakanojo cho Gunma prefecture. Many of Yamane are inhabiting and lots of people come to enjoy fishing every Spring. Shima region is surrounded mountains of altitude over 1000 meters. The climate has large annual range due to high elevation, but temperature don't go so high even in summer and it is known as good summer resort. There are lots of holes on the river bed, and it makes water beautiful blue like aquamarine. When you walk along the river, you will forget hotness and feel so much comfortable for sure.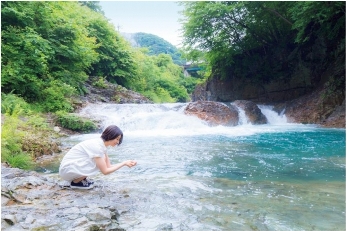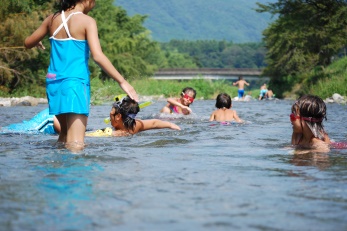 "Shima hot springs 四万温泉"

On the other hand, Shima region is also famous as great hot spring spot. Its water is known as efficacy to such cuts, neuralgia and fatigue recovery. And it is recognized that's good for the gastrointestinal when we drink. You will find many places that they provide it for drinking in this town. Here are some information of public hot springs.
| Name | Address | Fee | Opening hour |
| --- | --- | --- | --- |
| 御夢想の湯 | 群県吾妻郡中之条町四万4372-1 | Free | 9:00 am ~ 3:00 pm |
| 河原の湯 | 群馬県吾妻郡中之条町 四万 | Free | 9:00 am ~ 3:00 pm |
| 上之湯 | 群馬県吾妻郡中之条町大字四万 | Free | 9:00 am ~ 3:00 pm |
| 町営 こしきの湯 | 群馬県吾妻郡中之条町大字四万4400-27 | 400 Yen | 10:00 am ~ 5:00 pm |
| 四万やまぐち館 | 群馬県吾妻郡中之条町四万3876-1 | 1000 Yen | 12:00 pm ~ 7:00 pm |
| 湯の宿山ばと | 群馬県吾妻郡中之条町大字四万乙4374 | 2160 Yen | 10:00 am ~ 1:00 pm |
| 中生館 | 群馬県吾妻郡中之条町大字四万乙4374 | 500 Yen | 10:00 am ~ 2:00 pm |
| | | | |
If you can arrive there early and enjoy swimming and hot springs, we are sure it must be a great day and you are going to be so much refreshed. It almost cost you nothing. Make unforgettable day with suitable budget.
We are sorry, this is not information of Tokyo but for those who will stay at Tokyo in summer season.
Basic information of Tokyo