"SUNTORY WHISKEY HOUSE" in Osaka


Whiskey was born in Ireland in the 12th century. And in its long history, whiskey has came over to Scotland, U.S., Canada and Japan and it had been growing in each climates and features.

"SUNTORY WHISKEY HOUSE" is the facility made by their concept "Proposal of a lifestyle with whiskey" with 3 different sections of "Whisky Gallery", "Whisky Dining WWW.W" and "Whisky Bottle Bar SUNTORY WHISKY HOUSE". It is where you can feel different whiskey charm with five senses. Enjoy everything you feel when you bring the glass to mouth. The color that got in manufacturing process, flavor that came through wood barrel and taste that has grown in long history… You will be captivated by authentic whiskey there.

Whisky Gallery
The large gallery that spreads from entrance displays original old bottles and limited bottles that they had sold so far, photos, advertisement posters and more things that you can feel their 90 years history. Since Yamazaki distillery was opened in 1923, SUNTORY's whiskey has been getting much of praises and honors.

A part of the gallery, there is a show room for furniture and interior goods made by whiskey barrel that had worked for 50 to 70 years. Artisans choose dismantled wood from whiskey barrels and handcrafts each products such as table, chair, sofa and even accessories. Each product that has wood's warmth only exist one piece in the world.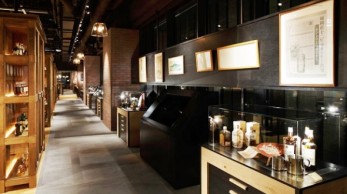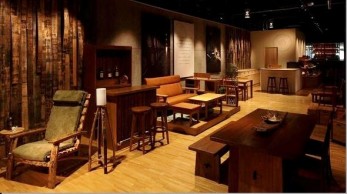 | Opening hours | Close | TEL |
| --- | --- | --- |
| 11:00 am ~ 8:00 pm | None | 06-6359-3788 |
Whisky Dining WWW.W
The name "WWW.W" is come from the first letter of Water, Wood, Wind and Whiskey. They provide special flavor of whiskey with the original glass that WWW.W had invented. All menu are also invented while they were sticking to the compatibility of the whiskey. In addition, WWW.W pays attention on not only whiskey but also Ice, water and soda. Dishes cooked by seasonable ingredients and whiskey will make you so much satisfied.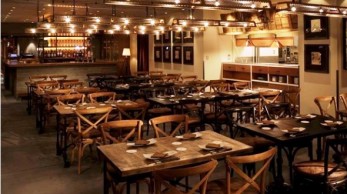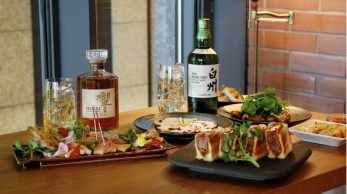 | Opening hours | Close | TEL |
| --- | --- | --- |
| 11:30 am ~ 2:00 pm | 5:30 pm ~ 11:00 pm | None | 06-6359-5177 |
Whisky bottle bar
Spending luxurious time while facing a whiskey bottle. No matter if you alone or with precious somebody, the calm yet modern atmosphere will offer ultimate impression. The much experienced whiskey concierges of this sophisticated bar will serve various premium whiskey including "HIBIKI 響". Would you like to have tranquil time at their fantastic facilities?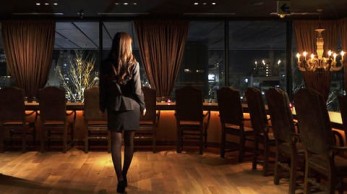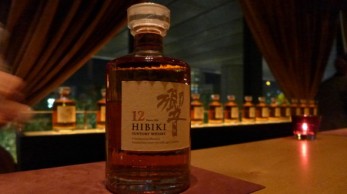 | Opening hours | Close | TEL |
| --- | --- | --- |
| 5:30 pm ~ 12:00 am | Sunday and public holidays | 06-6359-2177 |
| | |
| --- | --- |
| Address: | 2/F Knowledge Capital. Grand Front Osaka. 3-1 Ofuka-cho. Kita-ku. Osaka city |
| TEL: | 06-6359-3788 (Whiskey Gallery) |
| | 06-6359-5177 (Whisky Dining WWW.W) |
| | 06-6359-2177 (Whisky Bottle Bar SUNTORY WHISKY HOUSE) |
| Sources | SUNTORY official website http://www.suntory.co.jp/?ke=hd |
| | |
Basic information of Osaka