What a couple !!



We found an article on a website talking about a couple travelling around world for pre wedding shooting. "Backpack Wedding" We guesses no one has heard it and knows what it means. They are travelling to many countries and regions with wedding dress and tuxedo. All photos they took at their destinations are very cute and unique. However it no doubt costs them much for this travel and they haven't married yet. I am just wondering what made them find out this idea.

One day, they were watching Japanese TV showing a couple taking wedding photo at Italian world heritage and thought that they also could make it even though they have not married yet. And just 4 days after they made decision, they took pre wedding photo at first country Hong Kong! And the thing that we cannot believe is they had been travelling without photographer and taking photos by themselves with camera stand!!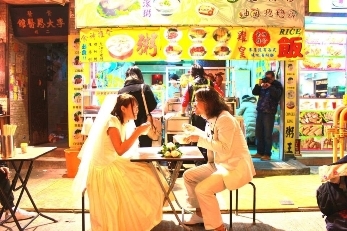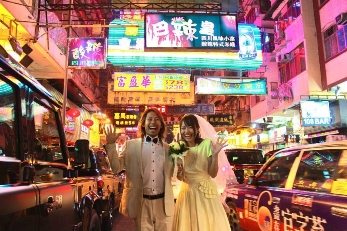 Afterwards, the couple planned to go to Hawaii in February, and Peru, Bolivia, Argentina, Chile, Paraguay and Brazil in March, and Florida in April, and Cebu Philippines in May as their last destination. They tried to take over 100 time at Hawaii until they get one which makes them satisfied. The girlfriend is actually professional photographer, so it seems she focus to take quite good one.

Photos taken at south America are so much unique and we can see their real smile and happiness on it. A heart shaped hole on the wall made by red soil makes this photo cuter and they use it for shooting way very well.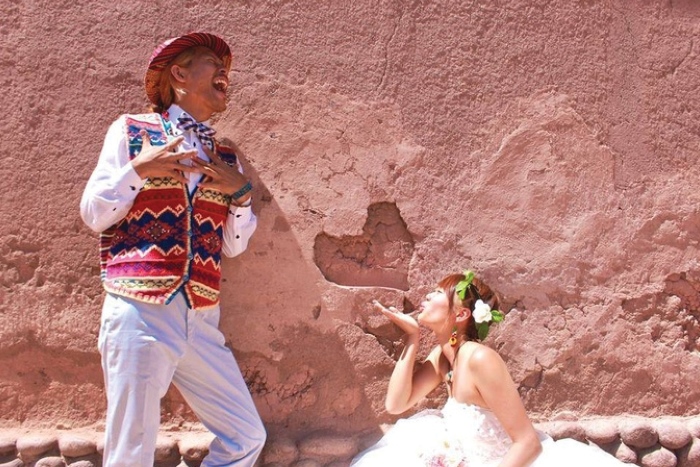 Look at this beautiful natural blue of Uyuni salt lake. Incredibly they are talked by a photographer who wants to take photos for them and he took a brilliant one that we can't explain with any word. The blue color that Mather nature has produced, pure white of wedding dress and meeting a man by chance offered this beautiful scene. Everything happens for reasons. But they must appreciate this moment.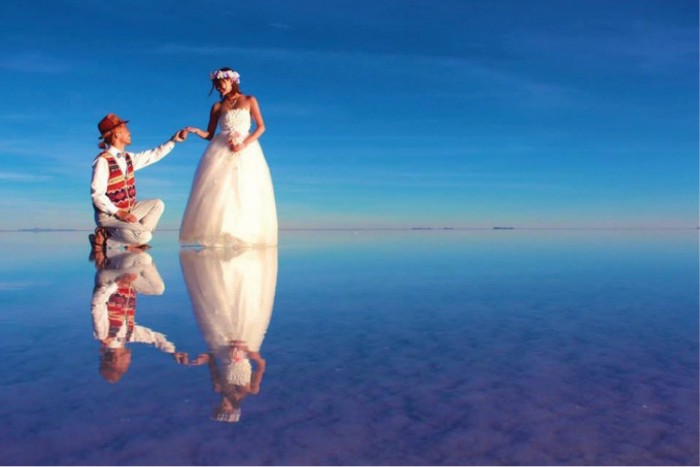 They faced some accidents as well on this trip. Her wedding dress was confiscated at Machu Picchu because they are not allowed to take photos with wedding dress. But they had never given up and took photos from the good angle looking down mysterious Mach Picchu scenery.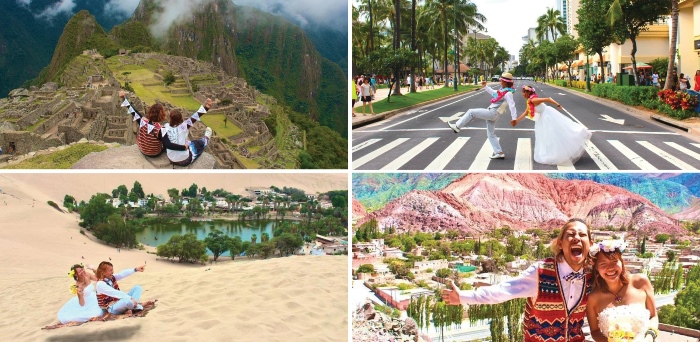 A couple engaged after their long trip. He gave her a camera instead of engage ring to capture heaps of happy moments that they would have together in life. Each couple has each mind and thought. But I guess many couples envy their lifestyle. Hope this blog makes you a bit happier.

Source: RETRIP