Yufuin, a town of hot spring


Freaking hot summer is gone now and hot spring season winter is coming silently in Japan. There is four seasons with totally different climates in Japan and this always be a main reason why lots of people choose Japan for their travel destination. We just saw the news that the snow accumulation of 10 cm was recorded in Hokkaido last week. Winter normally spots November to February, and it is the best season for hot spring.

Kyushu is the area that most hot spring spots exist in Japan and there are many tourists come to Kyushu to enjoy authentic hot spring. Especially Oita prefecture has two main area (Beppu 別府 and Yufuin 湯布院) where hot spring crowds. Yufuin one of the most popular hot spring resort in Japan, located about ten kilometers inland from Beppu in Oita prefecture and exist on a flat river basin surrounded by mountains. The stores and hotels of Yufuin are spread out around town, and not clustered along the main street like in many other resort towns.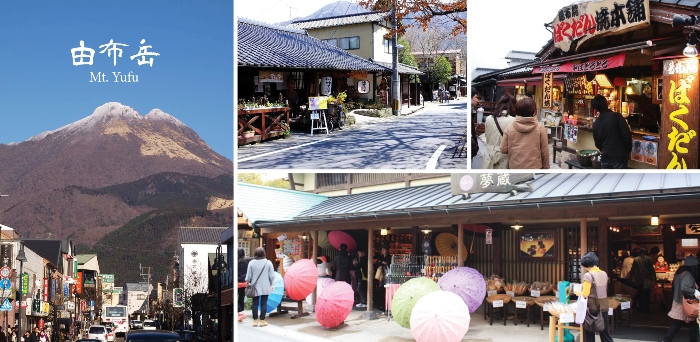 While other cities in Kyushu had been developed with big malls, huge accommodations and so on, Yufuin had rejected development with entertainment complex and continued to keep their appearance and hospitality. Instead, the town has been holding events such as film festival and music every summer fair since 1960's to get more of female visitors. Those challenge succeeded to protect their beautiful town view and left rural district atmosphere. In many investigations, Yufuin is often selected as the best hot spring in Kyushu where has lots of hot springs. Numbers of hot spring wells in Yufuin (852 spots) are 2nd most in Japan, following the most abundant Beppu hot springs. And its yield of hot water (38,600 L / min) is the 3rd largest in Japan.

"Yufuin Tamonoyu (由布院玉の湯)" and "Kamenoi Bessou (亀の井別荘)" has related with this town for long time and known as high grade accommodations. Because of abundant hot spring water, there are public hot spring stores where people take a bath with reasonable price. In addition, more spots that offer hot spring bath exist large area around main street. So it might be a good idea, you decide which hot spring spots you go while you walking around main street and seeing their appearances. We introduce some facilities that many Japanese people like.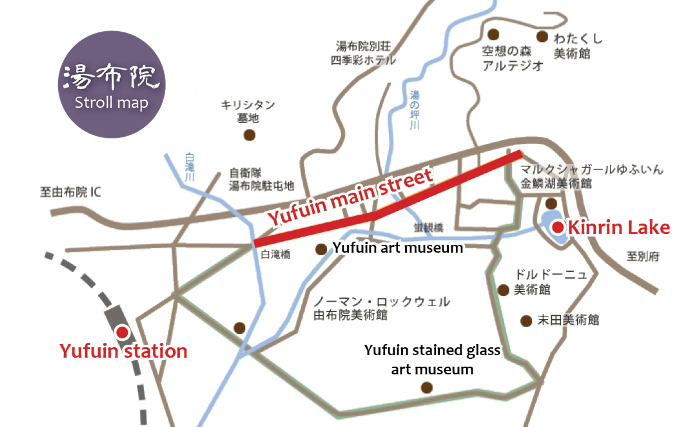 杜の湯 ゆふいん泰葉
Name
Mori no yu – Yufuin Yasuha
Address
1270-48 Kawakami. Yufuincho. Yufu city. Oita
Tel
0977-85-2226
Check in
3:00 pm
Check out
11:00 am
Website
http://www.yasuha.co.jp/

由布のお宿 ほたる
Name
Yufu no Oyado – Hotal
Address
1791-1 Kawakita. Yufuincho. Yufu city. Oita
Tel
0977-84-5151
Check in
3:00 pm
Check out
10:00 am
Website
http://www.yufuin-hotaru.com/

Basic information of Fukuoka