Bridal Photo Works debut 【Kyoto & Shiga】


We are starting to introduce a new photography "Bridal Photo Works" which has salons in Kyoto and Shiga prefecture located next to Kyoto. They are a company with long history since their founding as authentic outfits rental shop, deal with various outfits for not only pre wedding but also wedding ceremony and banquet.

Kyoto salon is located in Higashiyama area near by Kiyomizu-dera temple (清水寺) and Gion, serves shooting at many locations that other photography don't work at. Basically they are closed every Wednesday, but opened even in Wednesday for foreign couple and family if they get order for shooting.

Shiga salon is located in Hikone city (彦根市) along lake Biwa (琵琶湖). Hikone has lots of historical scenery which offer great atmosphere for photo shooting with Kimono. On the other hand there are locations which suit wedding dress and tuxedo as well such as silent forest and chapel standing next to Lake Biwa.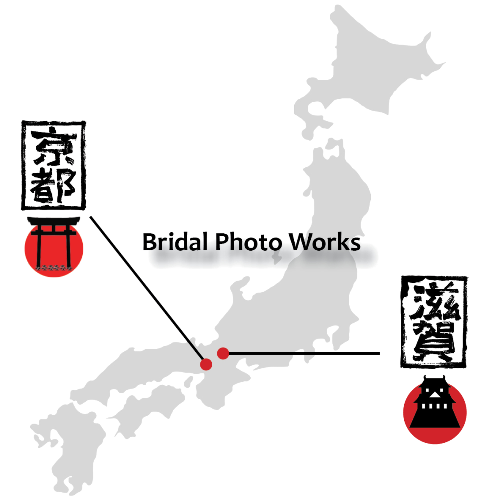 On the shooting date, Chinese or English speaking interpreter will accompany you. So kindly let us know in advance which language you prefer. And they provide small snack for your break time. Please enjoy your break time as well while shooting.

In addition, they are going to come and exhibit HK wedding fair held in coming August and we are now preparing for it. We are very glad to be able to work with a new photography team from new prefecture and giving another new choice for pre wedding in Kyoto.