Cherry blossom forecast 2017


Estimated dates that cherry blossom starts to open are just announced.

These estimated dates and blossom condition will be changed by climate and other reasons so it must be more accurate when it is announced right before the season. But to make your travel schedule, it's better to get information as soon as possible. According to 1st forecast, we don't find much difference compared to last year. Tokyo, Fukuoka and Aichi prefecture will see cherry blossom earliest in Japan probably on 22nd or 23rd March.

In this sakura season, it's very difficult to book hotel in anyway. There are many tourists from overseas who come to Japan to see sakura every year and all accommodations and flights are so packed with foreign tourists. It might be better to refer this information and try to fix your schedule. This is the one provided by Japan Meteorological Corporation on 18 January.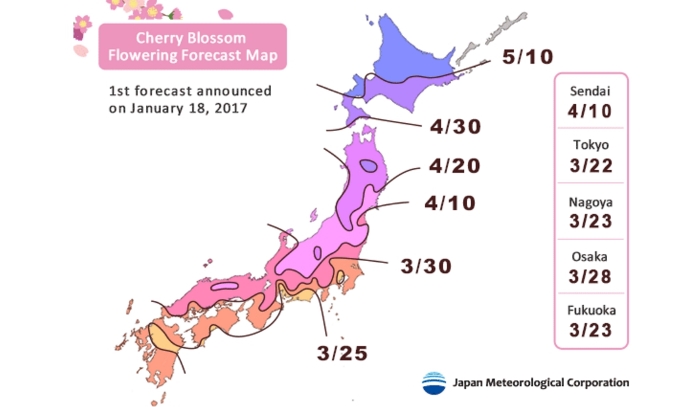 On the other hand, this is another forecast (as of 25th January) that we found on internet and many people watch. They are mentioning about the dates of full bloom as well. Estimated full bloom dates of Kyoto and Fukuoka that we already got many order are 6th April and 4th April. We believe that more and more customers are going to look for their shooting date in 2nd week of April because of this information.

Of course this is just estimation but you can refer it for your information. Many photography crews are getting more and more orders these month and some dates in this period are no longer available. We still can offer great deals for you. Please contact us if you are interested in shooting in this fantastic period.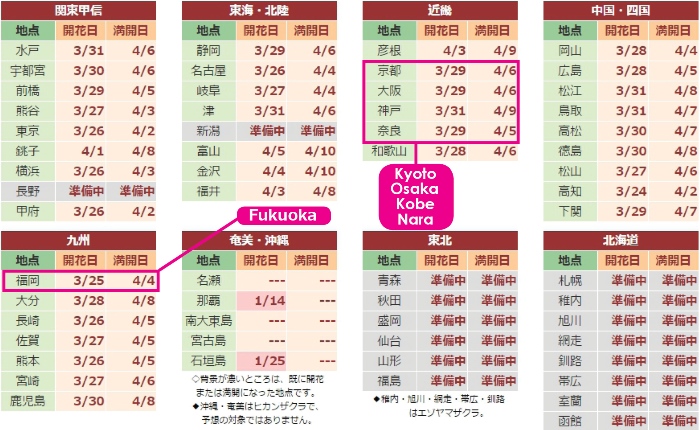 Thanks to continuous support of Japanese local photography crews, we have been providing various kinds of shooting package. We are sure you will find a suitable package and be satisfied with their great shooting skills and hospitality. Please refer the following sample photos and photography list for your information. They all are popular with many Japanese couple too so they are getting busy with many orders of this season.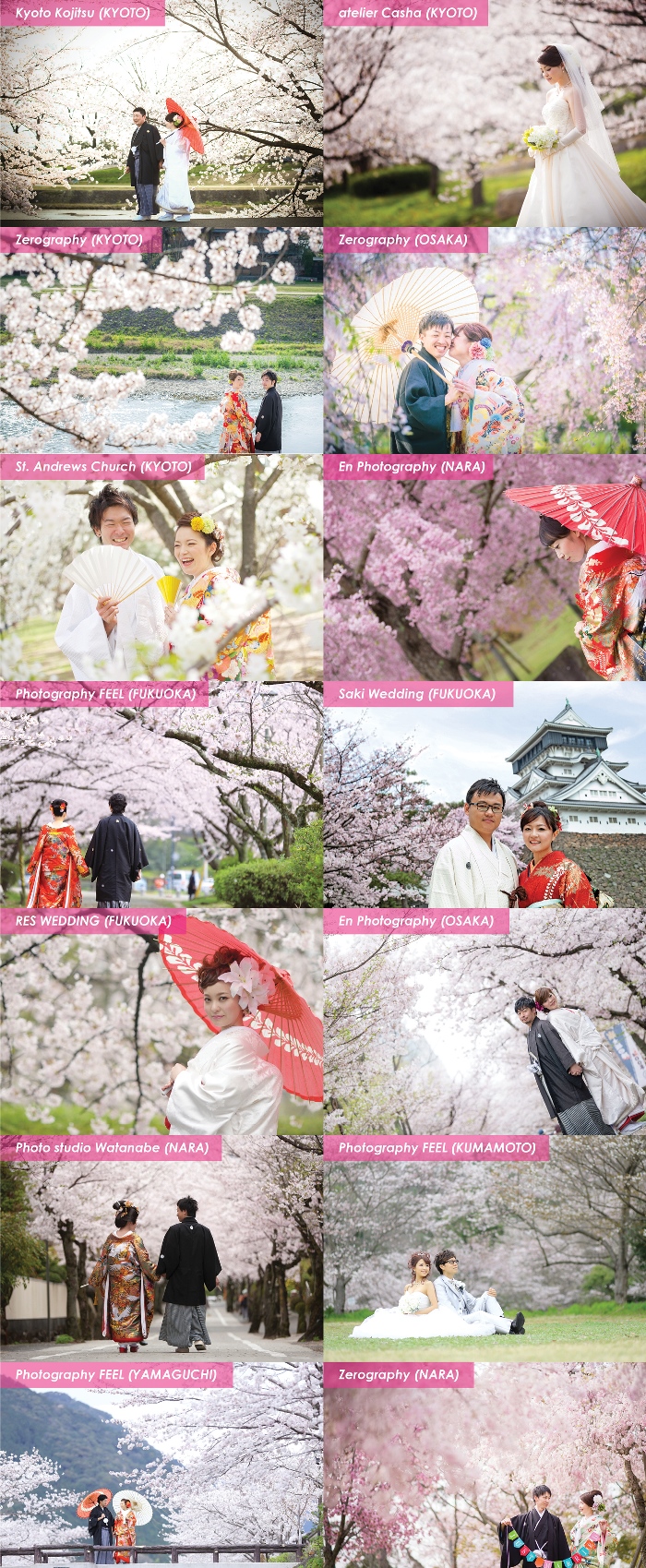 Kyoto
Fukuoka
Nara
Osaka