Early Bird September 2019


Early Bird Special Offer (Valid for SAKURA season as well)

It's still summer time and 3 months to end of 2019. But today, we offer "Early Bird Special Offer" for those who consider about photo shooting in 2020 including Sakura season. It's offered by Dream Dome Photography, similar with previous special offer for red leaf season which was very popular. You will get HKD 1,800 at most!!
As you guys know, Japanese consumption tax will go up to 10% on 1st October and we need to change our pricing as well. So it must be more reasonable if you make your decision and give us official order by 30 September.

This offer is valid to all customers who
1. give us official order by 31st December 2019
2. is going to have shooting during 23rd March to 1st May 2020

Terms and conditions
1. This offer is for a couple in a day.
2. The shooting must be in weekday.
3. Even if it rains, the shooting will be carried at Japanese tea house or somewhere rain do not affect.
4. The shooting locations cannot be changed.
5. Japanese Garden cannot be requested.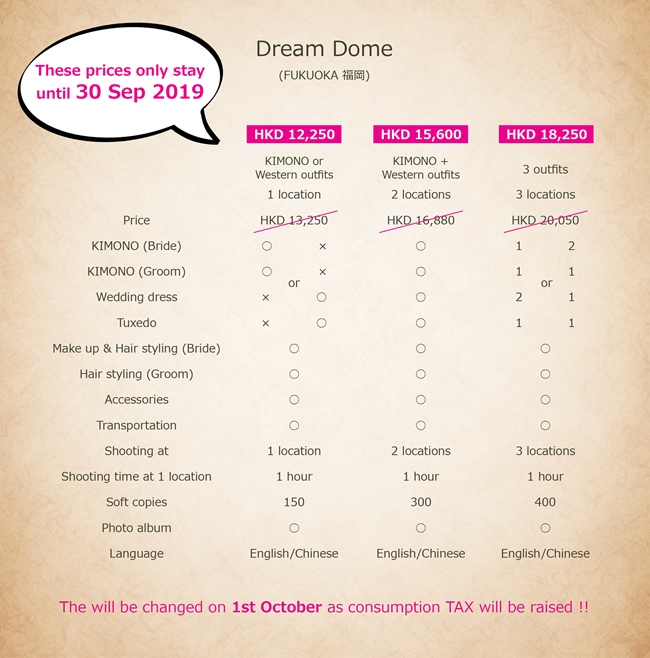 Know more about this photographer!
Contact us now
Please fill up the form and give us contact if you are interested.