Get extra KIMONO for free



In this year, we had headache due to sakura (cherry blossom) has come much earlier than average year. But thanks to professional photographers, we are now getting nice photos from the crews and thankful message from our precious customers.

It's been just a couple of weeks since sakura season is gone, we are becoming happy with happy news coming. First promotional news is "Extra 1 KIMONO campaign" offered by Kyoto Kojitsu Photography which was selected by many couples last year too.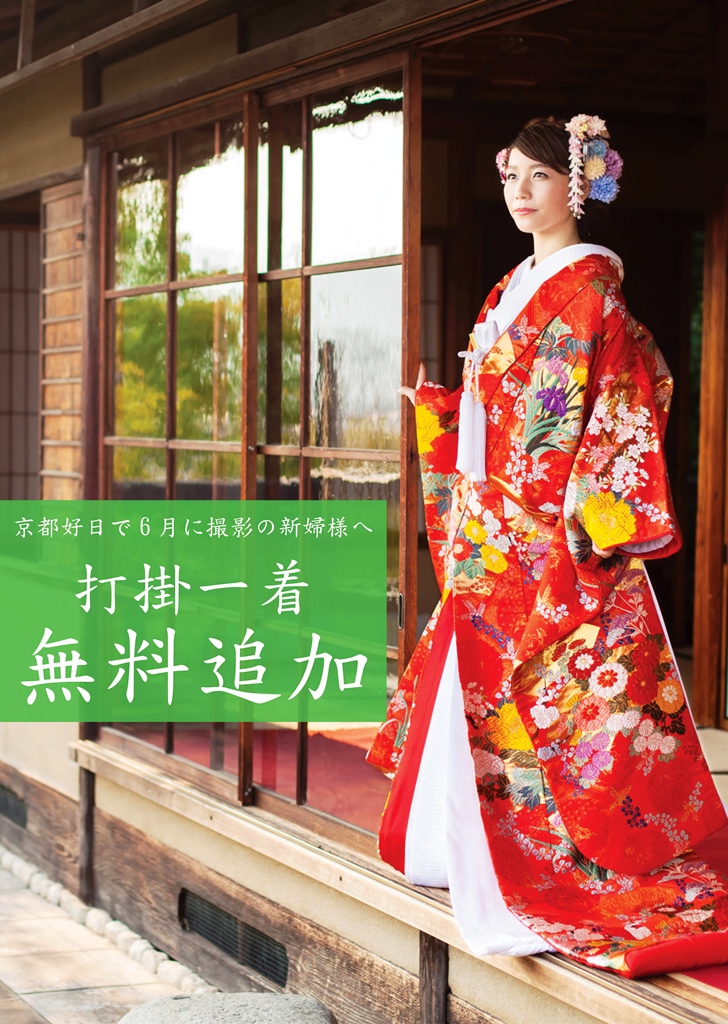 Those couples who take photo shooting in June, they offer free extra 1 KIMONO for bride. You can pick from either choices of Iro-uchikake (色打掛) or Siromuku (白無垢). No matter which package you choose, the crew serves shooting in at least 2 locations. So you will be able to different KIMONO for each location. Of course no extra fee will be charged for it.

Compared to crowded March and April, tourists will be much less in June. So shooting goes very smooth, and photos must make you satisfied.

Please fill up the following form and send it now if you want to get this privilege!! We are looking forward to your contact. Thank you so much.