ITE Hong Kong Expo

ITE Hong Kong Expo will be held on 16-19th June this week.

ITE Hong Kong EXPO is consisting with over 600 exhibitors booths from 50 countries and regions from all over the world for everything that related with travel such as hotels & accommodations, flights, tour package, study abroad information, visa, transportation suppliers, government bodies and so on. First two days (16 and 17th) are B to B session and second two days (18 – 19th) are B to C session for general consumers.

And It's a time to announce what we had prepare for around half year. We actually will start to work with the biggest travel agents in Japan H.I.S. from this ITE Hong Kong Expo. This company also starts to focus Hong Kong young couples to provide Japanese bridal/wedding packages for, and we Ema Mino support for its wedding section and create new packages that includes flights, accommodation and pre wedding or ceremony. Same as our own packages, H.I.S. also provides packages for Hokkaido, Nara, Kyoto, Fukuoka and and Okinawa. But we are mainly going to promote pre wedding packages for Nara and Kyoto prefecture in this expo.

[Date] (Trade days)16-17th June , (Public days)18-19th June
[Time] 10:00am-6:00pm on 16th-17th (trade only), 10:00am-7:00pm on 18th and 10:00am-5:00pm on 19th (Public)
[Venue] Hong Kong exhibition and convention centre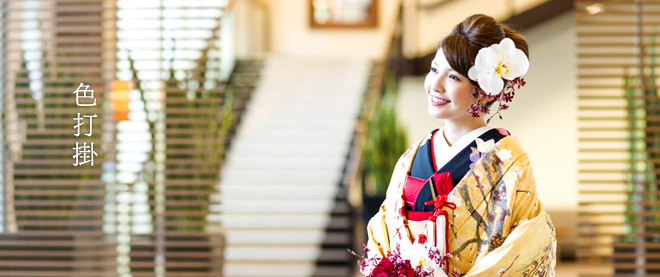 There is a photo shooting space for you with KIMONO. Please visit our booth and try it on!
We are looking forward to welcoming you.