Pre wedding in Kyoto HKD 9,800


We are glad to announce that we had created a simple yet reasonable package of pre wedding with KIMONO for couples planning to take photos in weekend in January and February.

Those who have pre wedding on the day we selected (weekend) in January and February can enjoy the package shooting at 1 location with KIMONO in only HKD 9,800. This offer is for only two couples in a day and it's counted with customers in Japan too. If the crew gets 2 orders, it will be no longer available.

We made this package as simple as possible to offer reasonable offer because of Christmas. But we are sure that most of what you want is included and it's a very good offer for people who travel in weekend or prefer short shooting time. And it is valid the weekend just before Chinese New Year, so if you are going to stay in Japan in Chinese New Year holidays please consider it.
The days you can choose are 12, 19, 26, 27 January and 2, 3, 16, 17 February (total 8 days). And the order must be made by 31 January.

The details of the offer are as you see below.


KIMONO (Bride)
Included
KIMONO choices (pinterest)
KIMONO (Groom)
Included
Accessaries
Included
Make up & Hair-styling (Bride)
Included
Stylist accompanying
Included
Soft copies
At least 200
Location
1
Transportation
Included
Language
English
Photo album
Not included
Option: HKD (Normal) 1480 → HKD 1200
Additional KIMONO (Bride)
HKD 2000
*Please be noted that photo shooting permission is costed for some locations.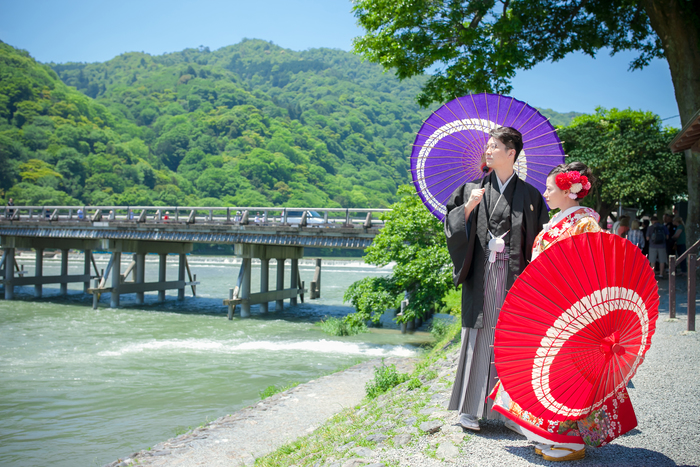 All KIMONO that Kyoto Kojitsu provides are as authentic as it is used for wedding ceremony. Experience their fantastic KIMONO and careful hospitality in this period.
Once again, this offer is for two couple only in a day and valid for specific 8 days only
.
We are looking forward to hearing from you.
Contact us now