Maple leaves come early this year


Summer is going to last soon and many websites have updated Autumn weather forecast lately. As the average temperature of this March was 2 degree lower than last year, most of them forecast maple leaves come early in this year.

For example for shooting at Kyoto, the one of the most popular regions, every year we had recommended our customers to select a day before the middle of December. But since 2017, four seasons has come earlier than usual. Sakura in Spring and maple leaves in Autumn come and end early. One of the crew told us not to expect maple leaves in December so much and asked us to recommend customer to select November.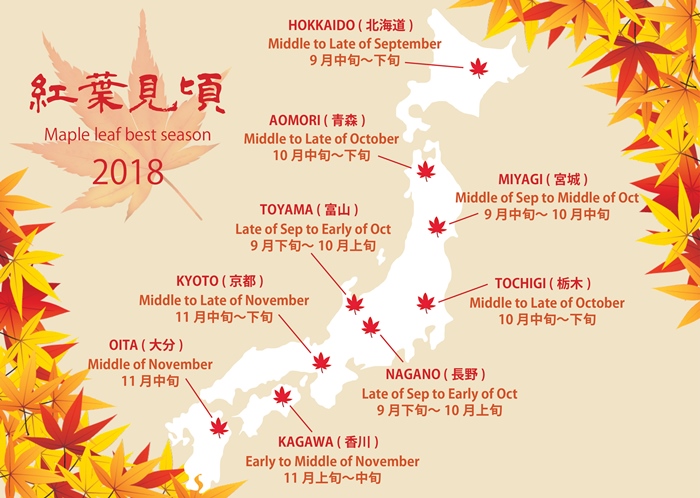 Today, we are showing latest forecast for Hokkaido (北海道), Aomori (青森), Miyagi (宮城), Toyama (富山), Tochigi (栃木), Nagano (長野), Kyoto (京都), Kagawa (香川) and Oita (大分). According to many Autumn forecasts on internet, best period will be ended in November or earlier no matter which region you select. Even you select December, we guess that there still be leaves but not much like November.

Because of these information, the photography crews are getting more and more orders now for photo shooting in November. Yes, we are still in freaking hot weather. But it's not too early to fix your pre wedding with maple leaf. Never be late to contact us if you are considering.