Our new photo album with box case
We had been photo album factory to have discussion and drawn picture over and over for our own designed new album. And we finally received new album from factory yesterday. It makes us satisfied with their good quality, and we decided that we serve this new album on our packages is not only pre wedding but also family photo, kids' photo or any kind of anniversary photos. From now on, you will get a box case as well with a photo and name of you. The size is 10 x 14 inches with 20 pages, and the box case and photo album cover also has one picture on it. Your name and the date of your shooting will be at album cover and box case as well. We are so exciting to work with this factory for all customers.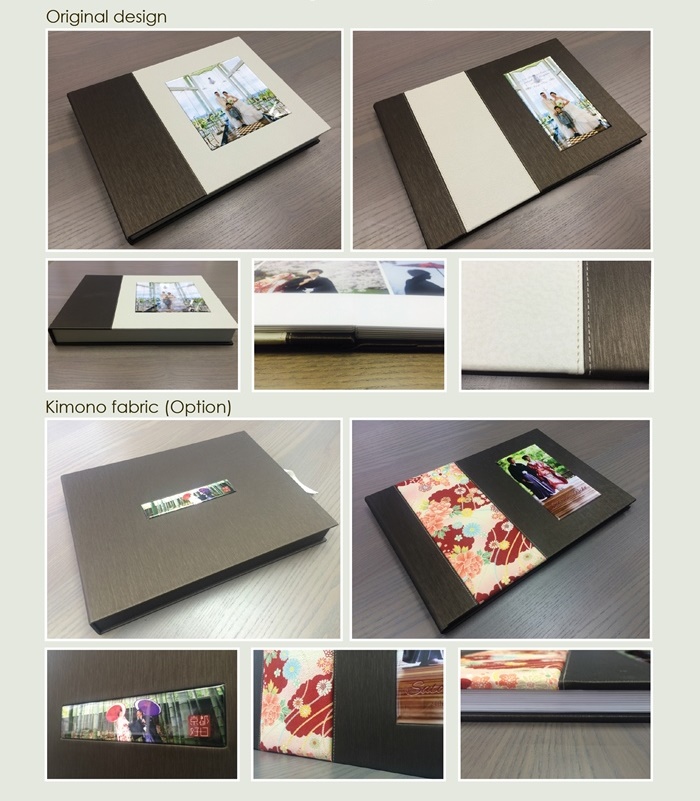 This time we make this album with landscape form. It is actually first time for us to try but thanks to all staffs in the factory who relate this project, we are pretty satisfied with their item now. It takes much time as we had to create all layout again for this size and shape. But after we got this merchandise, it make us forget the patience that we had so far for this album.


We are spending much time for this album and there will be more and more page layouts varieties soon. Creating new thing is just like cooking. When we look at all customer's pictures, we imagine which layout suits their preference and photo style. Outfits, locations, weather, shooting time… Our album concept is created by those photo conditions. Now we are looking for KIMONO material for album surface especially for those who wear the kimono for their pre wedding. When we get ready we will show you that immediately.
Capture your memorial moment and save it eternally with this beautiful album !!!