Opening Campaign by Dream Dome


Kyushu, The very popular with foreigners to visit for sightseeing.

A photography crew "Dream Dome" is based in Fukuoka Kyushu, have beeing working with us since 2016. And now they official make their debut as our partner on our website. The photographers have taken photos not only in Japan, but also abroad. Besides wedding photos, they are professional on various scene as well. They provide much KIMONO choices on the package. So we suggest you to have fitting in advance before photo shooting. In addition, we will recommend shooting locations which suits your idea.

By the way, we are happy to announce their "Opening Campaign". If you meet the following terms and conditions, you are able to enjoy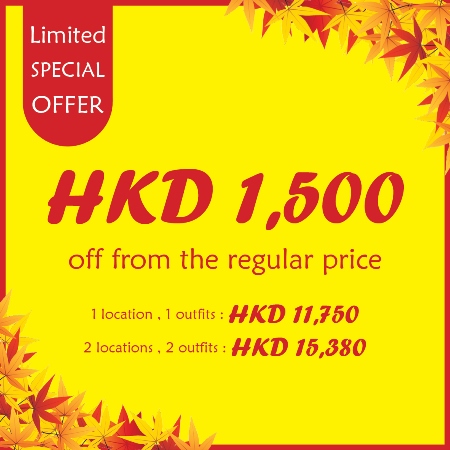 (Terms and Conditions)
1. It's valid only for a couple in a day.
2. Official order must be made by 31st August 2019.
3. The shooting must be done between 1st October and 31st December 2019 (3 months).
4. The shooting day must be in weekday. (Except public holidays)
5. The shooting will be carried on even it rains on the day.
6. Japanese garden will be chosen by Dream Dome. (Request is not acceptable)
7. The prices will be different if you bring over your own attires.

Know more about this photographer!
Contact us now
Please fill up the form and give us contact if you are interested.