Only 2 weeks left till Osaka promotion finishes.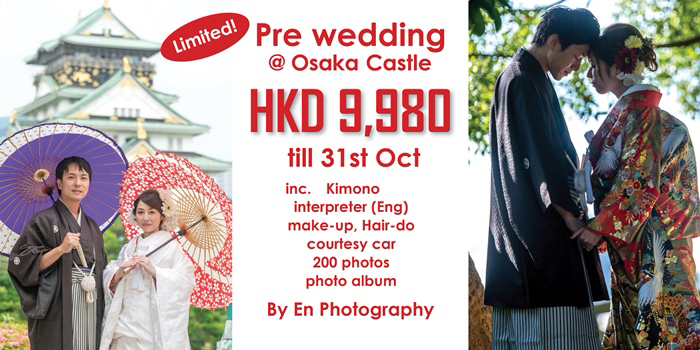 Since the middle of September, we have been promoting a package provided by En photography Osaka, keep all services in original packages and discount the price to make it HKD 9,980. Osaka castle is the great location for shooting that offers sakura (cherry blossom) and momiji (maple leaf) landscape too, also one of the symbols of Kansai area, offer traditional landscape and historical scene for your pre wedding photos.

The salon of En Photography is located in Osaka city where is very convenient so it does not take long to move to shooting place. For those who just planned to go to Osaka now, or who don't have so long time for shooting, it is a good offer for you. The packages are all included and you need to bring over nothing on the day of your shoot.

This promotion can be selected no matter which date you choose as your shooting date. If you decide and order us by the end of October, you can enjoy this package with this reasonable price even though you go for shooting during cherry blossom and maple leaf season. Of course you can order twice too for different period.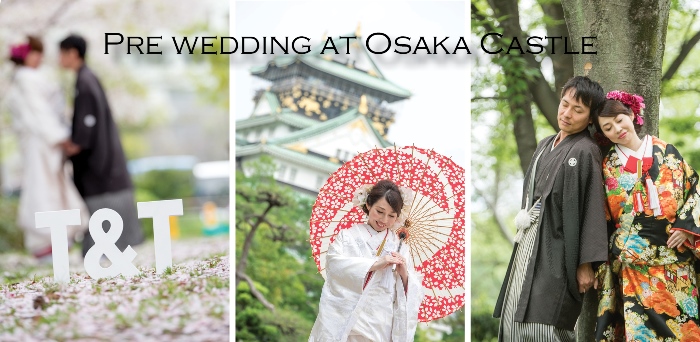 Once again.
This promotion will be finished 7:00 pm on 31st October. Only two weeks left.
Contact us now if you are interested, and get reasonable price and enjoy your special day at Osaka.