News
[Date: 06/02/2015]

It's been long time since we start to produce Fukuoka packages.

There are lots of great places that many people don't know yet.

The beauty of city, nature and historical buildings coexists in Fukuoka.

Those facilities are some of your choices. We are the one and only argent that provide shooting at those

facilities with such reasonable prices.


Hilton Fukuoka

Marry Gold
Hotel Okura Fukuoka
And of course we do outdoors shooting as well.
Minority Revolution FUKUOKA!!
Capture your brilliant moments in this city.
[Date: 21/01/2015]
According to Yahoo Japan news, over 900,000 people have visited to Japan from Hong Kong last year. It means 12% of all Hong Kong citizens have a trip to Japan at least once. These are incredible numbers.

If Japanese yen keep on dropping more, visitors from HK must increase this year.

Anyway we are so glad to know such many people like our country Japan and hope more and more people are going to be interested trip to japan.

And we photography team promise to you all to continue providing great package for those who are going to have pre-wedding shooting.

Thank you so much. Yokoso, Japan!


[Date: 21/01/2015]

"Kyoto Kojitsu" photography team is full of order booking on 4th and 5th on April.

Thank you so much.

This week is the most crowded period for shooting with cherry blossom (Sakura) landscape.

So even weekdays (Mon-Fri) we are getting more and more orders.

If you are interested in shooting at Kyoto with Sakura, let us help you for whole scheduling.



Capture your precious moment in beautiful landscape that you can never feel in Hong Kong.
[Date: 23/12/2014]

We are getting more and more shooting order for cherry blossom season even it's over 3 months before the

best period.

And one of our photography teams "京都好日 kyoto-Kojitsu" already finished to accept orders for 4th and 5th

April 2015 because of full booking.


And we just started to provide shooting with both Kimono and western outfits as well.

Package price is HKD 18,880- (Shooting at 2 locations / 2 outfits f0r each of you / 500 soft copies guaranteed)



We had prepared much more choices for your outfits.

If you are interested in cherry blossom season, let us help you for scheduling of the day of your shoot.

We are looking forward to seeing for discussion.


Merry Christmas !!
[Date: 17/12/2014]

We know it's too soon for forecast of the best cherry blossom viewing period.

No weather forecast had mentioned exactly when the cherry blossom bloom and which day is going to be full gloom.


But some foreign website forecasts bravely, and this is the one that I just found out.


As you guys know, the best period differ each prefectures and year.

But if you want to get a rough information, we can say what they said on their website is possibly truth.

Some photography teams are full of booking in the first weekend already.


Shall we fix your shooting schedule?

"Strike while the iron is hot"
[Date: 11/12/2014]

Hong Kong Christmas wedding expo would be held at Wan Chai convention centre on 12-14th Dec.

And our Bell For team also join this expo at Okinawa booth.


Our booth No. is H01. It's just near by entrance D1.

You would be able to get some privilege that is provided only in this period. Please bring your friends!!

We increase the numbers of soft copies with reasonable price and provide two different size albums too.

You would be contented with our packages for sure!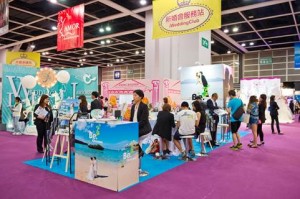 We are looking forward to seeing you at our booth.
[Date: 13/11/2014]
It's been seven months after we publish our English website.

And now we are very glad to announce that our Chinese website is published today!!

A lot of customers have said that they prefer Chinese character to read so far.

So we expect this website works well for all of you.

Huge thank to those who had supported us and did a lot of things on the website.