News
[Date: 07/12/2016]


Merry Christmas universe!!

Only three weeks left to new year, it's getting colder in Hong Kong, our town is illuminated for X'mas. We Ema Mino want couples and families to become happier in Christmas and now we are in X'mas promotion period. Those who apply our package by 3:00 pm on 24th December will have HKD 1,000 discount no matter where you go, when the date of your shooting / wedding ceremony is, which genre of photo you choose. After X'mas, high season of travel to Japan such as Chinese new year and cherry blossom season will come soon and many tourists go to Japan for their vacations. You can apply our package for these high seasons as well.

The detail of our package will never change even in this promotional period. All privileges that you can get only when you book through us are also available. Order your photo shooting in this reasonable promotional period and feel Japanese service quality.

There are some dates that some photography crews are no longer available for shooting in sakura (cherry blossom) scene. If you are considering photo shooting in this season especially the beginning of April, you are better to hurry up for your decision and fixing your schedule.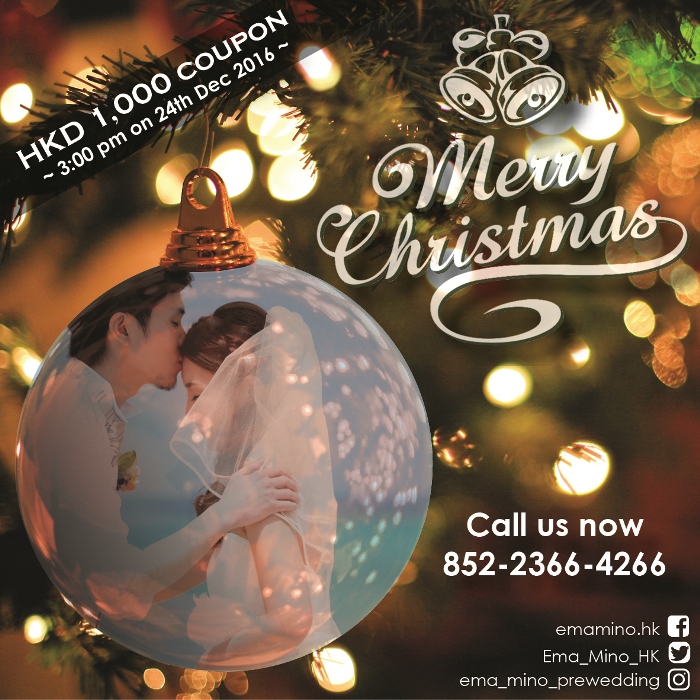 Contact us
Office information

| | |
| --- | --- |
| Address | Flat 01. 5/F Cammer Commercial Building. 30-32 Cameron Road. Kowloon. HK |
| e mail | info@ema-mino.com |
| Tel | +852 2366 4266 |
| Fax | +852 2366 4299 |
| Business hours | 10:00 am – 7:00 pm (Monday to Friday) |
| | 10:00 am – 3:00 pm (Saturday. Sunday and Public Holiday) |
| Close | Irregular (Mentioned on sidebar of website) |
| | |
[Date: 08/11/2016]


Around 6:00 am (5:00 am in Hong Kong), one of main street around Hakata station in Fukuoka city "Hakata ekimae dori(博多駅前通り)" had collapsed. As luckily this happened a bit earlier than the most crowded time with people go to school and office, according to local news there is no injured person at this moment. But traffic regulations are forced, it is impossible to approach nearby. there is no knowing when it will be restored, so please pay more of your attention to all information about this when you have to go around there.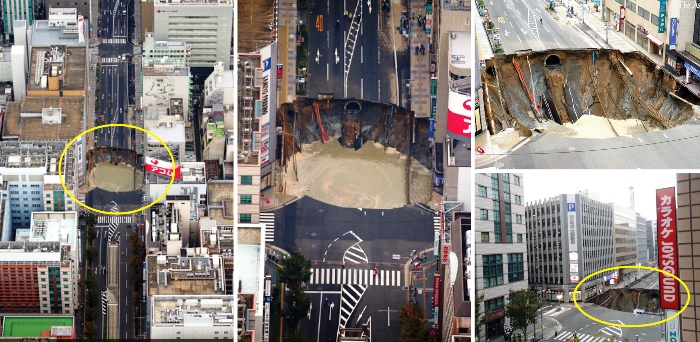 Japanese people share and spread those information with twitter, so you can get more detailed information there. Go to twitter page and search with words such as "博多駅前通り", "博多駅", "陥没" or some other similar words. It's very helpful for you to get the latest information on time. But we believe you better not to get close there. For all travelers to Fukuoka city, just take good care of yourselves.


| | |
| --- | --- |
| Actual spot | Around intersection "Hakata ekimae 2chome (博多駅前2丁目)" |
| Evacuation recommendation | 12 and 14-3-2chome Hakata ekimae |
| | 5 and 7-5-2chome Hakata ekimae |
| | 21-25-3chome Hakata ekimae |
| | 1 and 29-26-3chome Hakata ekimae |
| | |
Basic information of Fukuoka






[Date: 03/11/2016]

"Tachiarai cho (大刀洗町)" has been spreading its name in Hong Kong now. Tachiarai cho is a town where has much nature located in Fukuoka prefecture and surrounded by Asakura city, Ogori city, Kurume city and Chikuzen cho. Condition of its climate and temperature is much suitable for growing vegetable. These vegetable is branded soon after it's harvested, and shipped to various places. And Hong Kong is also about to be one of their destinations.

A Japanese sushi restaurant in Hong Kong "Mikasaya (三笠屋)" regularly hold events to serve and sell fresh vegetables harvested in Tachiarai. On the last event held on October, Mikasaya was packed with guests who want to find Japanese vegetables. And those various vegetables from Tachiarai like lettuce, peanuts, spinach, ginger were sold in reasonable prices. Mikasaya sushi restaurant provides some dishes with Tachiarai's seasonable vegetable too. The combination of vegetable and sushi that they create may make you surprised.

A small town with around 15,500 residents stand up now with their potentiality to welcome foreign tourists in close future.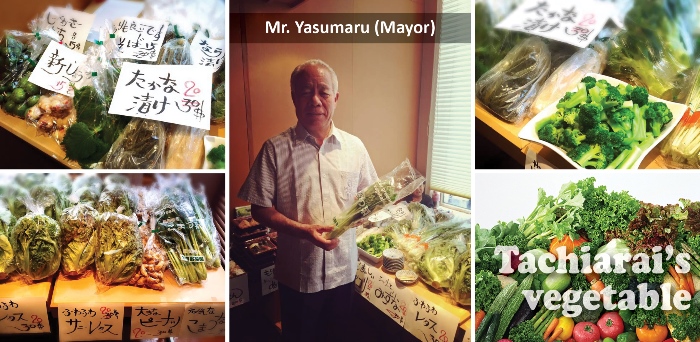 And incredibly Tachiarai just started to accept LEGAL WEDDING for foreign couples!!

Some ward offices in Fukuoka had started to function as registry office for legal wedding. But they have their each terms and conditions for acceptation such as "couple need to have wedding ceremony in Fukuoka city". But Tachiarai town office accept your legal wedding any time without any requirement to attract more young couples and tourists to the town.

We Ema Mino have packages which serve legal wedding and pre wedding in this beautiful town with nature scene. We believe "Coexistence of modern city and majestic nature" is the biggest attractiveness in Fukuoka prefecture. We also hope lots of couples will enjoy pre wedding in natural scenery of Tachiarai. Get more information and spend your time there during you stay in Fukuoka.


Tachiarai town office
Address
819 Tomita. Tachiarai-cho. Mitsui-gun. Fukuoka
Tel
0942-77-0101
Opening hours
8:30 am – 5:15 pm
Close
Saturday / Sunday / Public holidays
Tachiarai cho website
http://www.town.tachiarai.fukuoka.jp/
Basic information of Fukuoka






[Date: 20/10/2016]


We Ema Mino has been working with more photography crews in Kyoto than any other prefecture so far. Today we just welcomed a new crews as 10th partner company in Kyoto and started to serve with them. "Hanamusubi" is know as a merchant and rental shop of Japanese traditional Kimono, has over 120 history since 1895 that they established. Hundreds of their top quality Kimono collections have been attracting many couples in Japanese traditional wedding ceremony scene.

They originally serve only for those who have wedding ceremony at shrine, but now we created outdoor pre wedding packages and all customers who only have photo shooting also can wear their authentic kimono on pre wedding. All photography crews that we work with only have high grade Kimono on their collection, but we can say with our real confidence that collection of Hanamusubi is one of the best of all crews.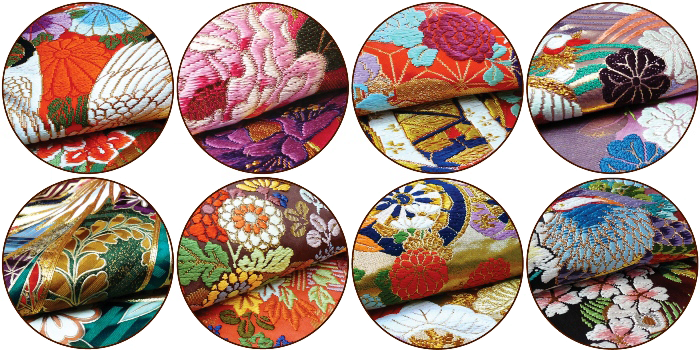 The stitch work finished carefully by craftsman is worthy to be called "A work of art" and it is exactly Japanese tradition. Gorgeous kimono with various colored stitch make you more beautiful and ensure great photo and memorial day.

The shop is a traditional Kyoto's house and its appearance makes us feel their long history. Experienced photographers take shooting indoor and also at their garden too. Hope many couples enjoy shooting and their professional service as well. They will give you underwear and socks for Kimono as gift for the time you wear Kimono in Hong Kong. Enjoy shooting and feel "A work of Art" through their luxury Kimono.







[Date: 17/10/2016]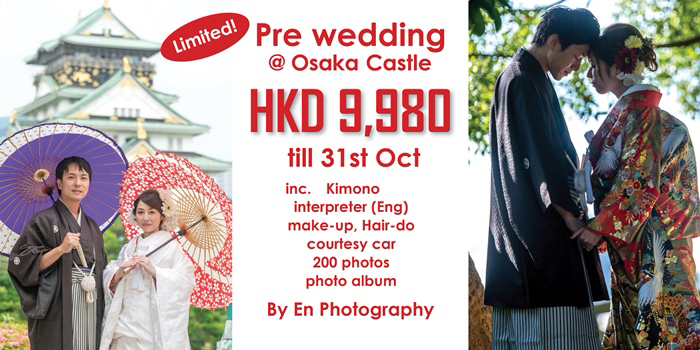 Since the middle of September, we have been promoting a package provided by En photography Osaka, keep all services in original packages and discount the price to make it HKD 9,980. Osaka castle is the great location for shooting that offers sakura (cherry blossom) and momiji (maple leaf) landscape too, also one of the symbols of Kansai area, offer traditional landscape and historical scene for your pre wedding photos.

The salon of En Photography is located in Osaka city where is very convenient so it does not take long to move to shooting place. For those who just planned to go to Osaka now, or who don't have so long time for shooting, it is a good offer for you. The packages are all included and you need to bring over nothing on the day of your shoot.

This promotion can be selected no matter which date you choose as your shooting date. If you decide and order us by the end of October, you can enjoy this package with this reasonable price even though you go for shooting during cherry blossom and maple leaf season. Of course you can order twice too for different period.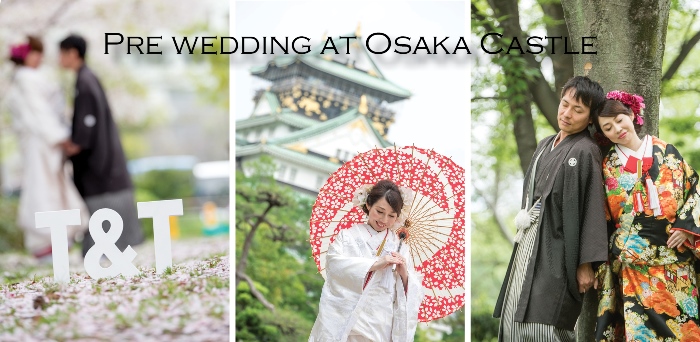 Once again.
This promotion will be finished 7:00 pm on 31st October. Only two weeks left.
Contact us now if you are interested, and get reasonable price and enjoy your special day at Osaka.








[Date: 10/10/2016]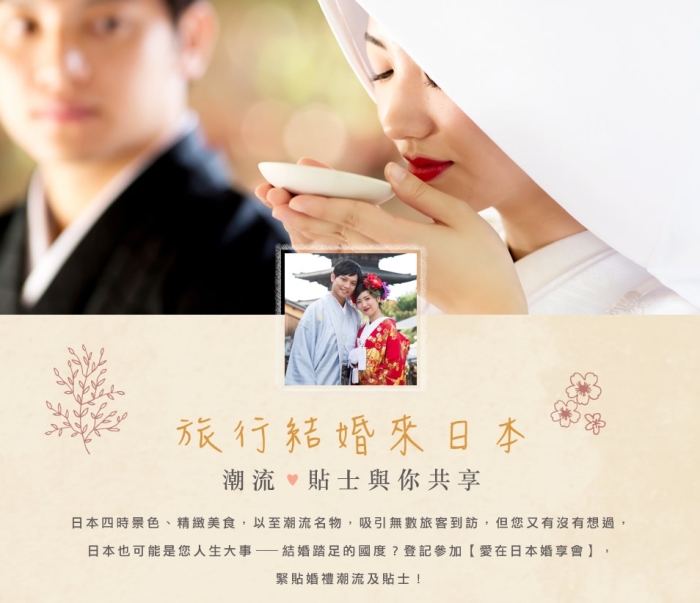 We are sorry for being late to announce information of Japanese wedding briefing event held on 15th October at Intercontinental Grand Stanford Hotel. This event will be held by JNTO "日本政府観光局", consisting with 9 wedding producers, photographers, associations and prefectures or regions.

All exhibitors have speech time to promote their service so you will know what they can serve for you and judge if their service suits your idea and what you want. And also we sell packages with special price for those who join this event and have some privileges as well. Each company and region have different service. This is a good chance to listen them all for your information.


| Exhibitors | Contents | Region |
| --- | --- | --- |
| Ema Mino | wedding producer / Photography | Agency in Hong Kong |
| SAKI WEDDING | wedding producer / Photography | Fukuoka pre. |
| Anna | Make up artist | MUA from HK serving in Japan |
| Tottori | Prefecture / Sight seeing / Wedding facilities | Tottori pre. |
| Okinawa | Prefecture / Resort wedding / Chapels | Okinawa pre. |
| Kitakyushu | City / Pre wedding / Wedding facilities | Fukuoka pre. |
| Mojiko retro bridal Ass. | Pre wedding / Wedding facilities | Fukuoka pre. |
| And more… | | |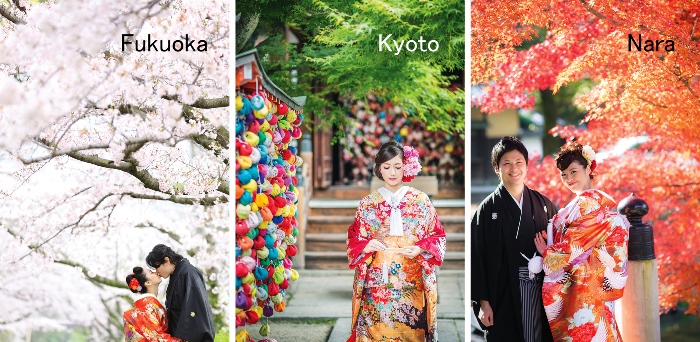 After all presentations, the lucky drawing also will be held. All gifts are prepared by companies and prefectures from Japan. You might get something nice.
We are supporting SAKI WEDDING too on their booth to sell reasonable packages. If you are interested in wedding ceremony or pre wedding in Fukuoka, please visit our booth.
But please be noticed that all visitor must be registered through official website of this event. Click the following URL to jump the website and registry in advance before you come.
Event info
Date
15th October 2016 (Saturday)
Time
2:00 pm – 4:45 pm
Venue
Intercontinental Grand Stanford Hotel (Academy Room)
Address
70 Mody Road. Tsimshatsui East. Kowloon. Hong Kong
Website
*Registry*https://campaign.esdlife.com/ad/JNTO/2016/09/01/






[Date: 13/09/2016]
Happy Mid-Autumn festival!!
We are very proud to announce that we Ema Mino just started a promotion package of shooting in Kimono at Osaka Castle provided by En photography. According to investigation of Japanese administrative, approximately 5 times of visitors to Kyoto had flied to Osaka from Hong Kong 2015. But unfortunately no much peoples and couples know that Osaka is also good location for photo shooting. Osaka castle park offers various landscapes in different seasons. Many people visit there to see Cherry blossom and maple leaves fin its season, but we seldom find couples taking pre wedding at Osaka castle park or around.

Our new partner En photography is the crew located in Osaka city, has been serving pre wedding at Osaka Castle for long time. Now we just started to provide their first promotion package for those who's planning to have pre wedding with kimono at Osaka Castle. The promotion period is from now to end of October 2016, and promotion price will be offered to couples who can give us an order until 31st October and you can choose any of days up to the end of April 2017 as your shooting day.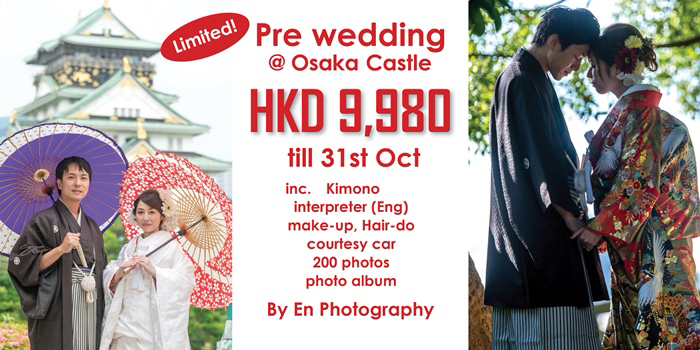 (*Weekend shooting fee: extra HKD 1,600)

The package includes everything you need such as outfits (1 pair of Japanese Kimono), English interpreter, Make-up, Hair-do for bride, courtesy car, 200 photo soft copies, accessories, facility fee and 10×14 inches 20 pages photo album. Total service time is around 4-5 hours (1-2 hours for shooting), so after you finish photo shooting you still have half day. Even if you have not considered pre wedding on your schedule so far, you can change your mind now.

1. I'm planning to Osaka soon with my boyfriend/girlfriend.
2. I like to wear Kimono or I want to try it.
3. I had been looking for suitable yet reasonable package for my pre wedding in Osaka.

If you apply the above subject, you might be better to contact us now.

Contact us
Your smart choice will give you a good result.