News
[Date: 02/09/2015]
We are proud to announce that new pre wedding and wedding ceremony packages from the resort accommodation "KAFUU WEDDING" is just published on our website. For those who are interested in oversea wedding, Okinawa is one of the greatest choices all the time. Then we now suggest this amazing accommodation for your pre wedding with confidence.

They are worth to be called authentic resort facility, located in Onna village (恩納村) and have lots guests from not only Japan but also many foreign countries. The unique shaped pure white coloured chapel, bright yellow sunshine and clear blue sky attract couples for sure.


And incredibly, they would provide the fantastic

accommodation for one night plus breakfast FOR FREE

for all those who choose their shooting packages.
If you try to book them by yourself, it cost you over HKD 2,000. You can feel how great their facility is. Look at these fabulous facility and view from guest room. These is the reason why it's difficult to book the room.
We are so excited to start to work on collaboration with them.
Feel real luxury in the paradise!!
[Date: 25/08/2015]
We Ema Mino and wedding producer Saki Wedding arranged 1st legal wedding at Nokono-shima in Fukuoka prefecture on 5th August. Okinawa, Hokkaido and some more places started to accept legal wedding before and now Fukuoka prefecture also started this service for those who want to get married officially in Japan.
This couple is the 1st couple that got married in Fukuoka prefecture. They submit marriage registration to Sawara ward registry office and the ward office issued an official marriage certificate. They are our customers yet friends actually, and brought their parents for their wedding banquet in Fukuoka. It must go to be an unforgettable and precious memory for all of them. August is the hottest month in most of prefectures in Japan. That day was extremely hot due to perfect weather, but the couple had been looking pretty happy all day long.

Click here to watch this TV news>>


Congrats Rei and Wenbe!!
We are also happy to be a part of your happy happy wedding.
Thank you so much for choosing us.






[Date: 25/08/2015]
Because there has been increasing numbers of flight and cruise ship from three main cities in China to Okinawa these months, the most people ever had came to Okinawa in July and has been recorded the monthly best numbers in four consecutive months. It was the first time to accept more than 40,000 tourists from China with various purposes like sightseeing, pre-wedding, oversea wedding, shopping, marine sports, scuba diving and so on.It is planned that there will be more flights and cruise ships from many cities of Asian countries for summer season. Now Okinawa is becoming more approachable location for not only Japanese people but also foreigners. We hope everybody enjoy its nature and tradition.
Yokoso Okinawa!!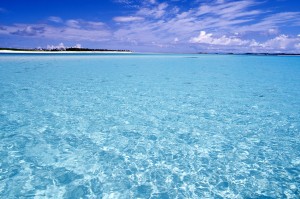 [Date: 24/08/2015]
In these years more and more couples go to Okinawa from oversea for their legal wedding. The numbers of couples in 2013 is around 4 times of 2010. And more than half of all couples are from Hong Kong. Taiwanese couples and Chinese couples are following to the next.
Okinawa is good choice for pre-wedding photo shoot as well. So if it includes those who only have pre wedding photo shooting without banquet, the number must be quite huge. We guess that some of the reasons why many people choose Okinawa for their wedding are, easy approachable location, Japanese Yen has been dropping so much, and Okinawa prefecture accept legal wedding.
We are happy know that many people are now interested in resort wedding. FYI, There are over 30 chapels for wedding in Okinawa.
We have packages for both photo shooting and legal wedding. Let us help you for your precious and memorial event!!
[Date: 04/06/2015]
We are very excited to announce that we would hold "Japan Fair" in Island Shangrila Hotel on 9, 10th July. Five different companies have been cooperating to held this event lately. We focus the "Quality of Japan" in this fair and will provide something special and unique that you can feel Japanese quality. All we prepare some privilege/special discounted items or package just for this fair and there are a lot of thigns that you cannot find in Hong Kong. Invitation card will be sent you after you contact us and give us your home address and e-mail address.

Sanaco is the organiser of this event and the oldest Japanese jewelry shop in Hong Kong. Nackymade is eyeglass atelier from Kobe that provide fashion glass only one craft man can make. Shiawase Green Tea will bring and sell small tea set on HKD 100 only. And we Ema Mino provide great photo packages for all Japan lovers. We are sure you can enjoy this event and looking forward to seeing you there.

But only those who has invitation can visit us in this fair. So if you are planning to come over, kindly write "Japan Fair Invitation" on our asking form and send it to us by 6th July. We will send you detailed information of this fair immediately.

Send Asking Form

The companies that would join the fair are…


[sanaco]
[nackymade]
[KOYUDO]
Jewelry shop (organizer)
Eyeglasses shop
Make up brush shop
[Shiawase Green Tea]
[Ema Mino]
Japanese Green Tea
Agency of Japanese photography
We had prepared some new limited shooting packages just for this fair.
Please feel free to visit us. See you there!!






[Date: 01/06/2015]
ST WEDDING just started a campaign for next 10 months.

Order period:June 2015 ~ September 2015 (Expect dates we join wedding fairs)
Shooting date:June 2015 ~ March 2016

①We lend a pair of Yukata and accessories for photo shooting for free !!
②You can get Perl necklace and earring (¥30,000 equivalent) !!
You can enjoy the shooting with your own outfits and Yukata on the same day.
This campaign is available for those who would take shooting by the end of March 2016. If you are interested their campaign kindly order by the end of September.
Feel Okinawa!! Enjoy unique style photography!!
[Date: 26/05/2015]
The most popular photography team of our crews in Okinawa "Bell For" would move to Miyako Island in this month.

Since we started shooting service last year Bell For photography is the one which has been chosen by the most people. They serve shooting at many locations in entire Okinawa Island such as Manzamo, Chapel Diamond Ocean, Kise beach, American Village, Naminoue-Shrine, Sikina-en garden and so on. With rich experience and accurate advice, they had been made customer satisfied so far.


We are very sorry to announce that they will have to leave Okinawa Island. But we are already in process to create interesting packages. We are sure that we are going to provide some new packages with new locations and landscapes.
We are looking forward to informing you all our new packages in Miyako Island which has most beautiful sea color in Okinawa.