Sakura coming soon


It's been a month since 2018 starts and still very cold in Hong Kong and Japan. How are you doing lately?

Every February and March, we had unfortunately needed to reject customer's order due to full reservation. As you know, since pre wedding / post wedding photo shooting in cherry blossom season is the most popular with not only foreign couples but also Japanese couples, many photography crews get fully reserved. Some of them are already reserved 90% of whole availability by the end of 2017, and it's quite difficult for them to accept new orders.

We also feel sorry to reject your order of photo shooting due to late decision and no choice. We already got a lot of contract for this period but still can offer packages. We are showing current booking situation here. Kindly refer it, consider well and decide as soon as you can.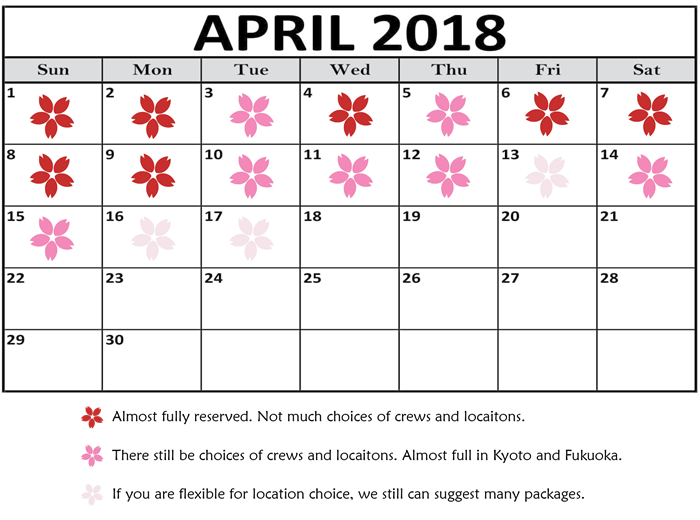 Ema Mino has been working with many Japanese photography crews and offer various package for you. There is no choice if they are completely sold out, but it is possible for us to suggest suitable crews and locations. Please share us your idea and let us offer the most suitable package for you.

We normally do never push you for early decision. However it's different situation now. If you are seriously thinking of order for this season, we highly recommend you to make your decision now.

Sakura will never wait for you.