Saki Wedding Policy




● Saki Wedding picks you up on the day of your pre wedding / ceremony. The meeting point would be changed by shooting locations. Please refer the final schedule that we provide.

● For fitting outfits before shooting, please be sure book the time in advance. We sometime don't accept walk in customers.

● Tuxedo size of Saki Wedding's collection are limited. Kindly inform us your body size in advance if you want to choose one from Saki Wedding. Our packages basically do not include tuxedo.

● Please be on time to arrive at meeting point with no make-up or light make-up on the day of your shoot.

● Please don't put any hair dressing stuff on your hair.

● Groom: Kindly prepare white colored underwear shirt (U neck or V neck) and black or white socks.

● Bride: Kindly choose the underwear with removable strap or nu bra and prepare sunblock cream if need.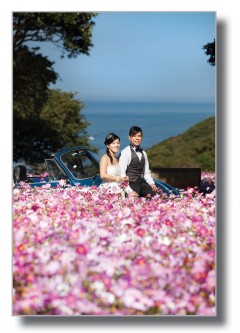 ● Photographer take photos in public area. Be noticed that you might be taken photo by strangers around you without they ask you for permission.

● There is a case that some outsiders are at your background on the pictures.

● Please entrust your valuables and belongings to the assistant during your shooting. We don't take any responsibilities for loss theft and damage.

● The flower situation and the weather situation are not guaranteed.

● If we start to serve you late in the circumstances of you, the numbers of photo data, outfits and shooting time are not guaranteed.

● In case you caused damage to equipment or outfits in the negligence, we might charge you the damage cost.

● We will charge you cancellation fee in accordance with their policy.

● Saki Wedding only provide original photo soft copies without any retouching.





● In case the weather forecast of 3 days before says it rains on the day of your shoot, you can slide your shooting day to another day. (Free of charge). But in this case you only can extend the day (No cancellation).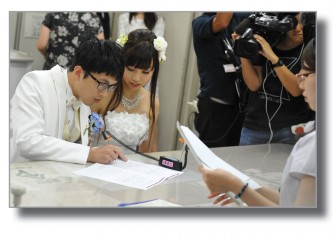 ● Fukuoka prefecture accept legal wedding registration only in case you have wedding ceremony officially in Fukuoka.

● We Ema Mino will collect the following documents by 3 months before of your big day. Then we will check if all documents have no problem to accept.

● Documents we need you to submit are 1.Birth certificate, 2.Single certificate, 3.Passport copy and 4.ID card copy. (Sometime we ask you for ID copy and Passport copy of the witness)

● Please ask us for more information at the meeting.





● We Ema Mino follow each photography's cancellation fee. Each photography has each different cancellation policy so please refer the policy pages of the photography that you select.

【Saki Wedding】
●The day of order ~ 35 days advance: 20%, ●34 ~ 13 days advance: 40%, ●12 ~ 4 days: 80%,
●Within 3 days: 100%, of total amount of packages



Why people choose us and Japanese photography team?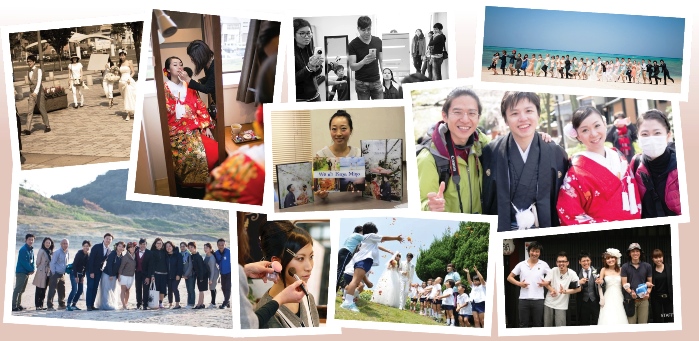 Nowadays Japan has became one of the most popular countries in the world for oversea pre wedding and wedding ceremony. Some couples have not only pre wedding but also banquet and legal wedding. Everybody want to make their wedding so special and memorial but of course a lot of people (staffs) relate with your big day so it must be quite important to choose right wedding support team. We Ema Mino is Japanese company established in 2014 and have been working as Hong Kong agency of Japanese photography and wedding teams for foreign young couples. All our partner teams are Japanese companies. It means we are very professional and familiar with serving in Japan.

Since many people start to choose Japan for their wedding, many foreign companies have served in Japan. And we have got reports from Japanese government that some of those companies take pre wedding without license at where we have to get permission or not allowed to take photos. And you are forced to stop taking photo by government officer. But We Ema Mino will have enough time to talk to you to get your idea, and prepare everything that we need in advance. So you will never need to worry anything about your big day.

All photography crews that serve you on the day of your shoot are Japanese companies. All staffs are Japanese so we can say with real confidence that you will have a great services with nice care and consideration that only Japanese can find. We would like you to feel Japanese service quality and enjoy your special day in Japan.