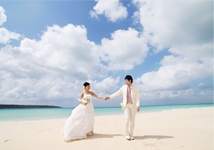 Okinawa is the southernmost prefecture of Japan and is comprised of hundreds of islands forming the Ryukyu chain stretching over 1,000 kilometres long.
See more studios >>>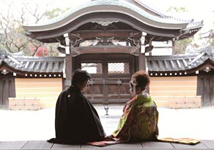 Kyoto is one of the oldest and most famous metropolises in the Orient. With temples, parks, bustling business districts and markets, to regal estates and quaint neighborhoods.
See more studios >>>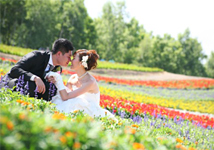 Hokkaido is the northernmost island of Japan. Furano-city, located in Kamikawa Subprefecture, is famous amongst tourists for its lavender fields every year.
See more studios >>>



We need to get an idea of your pre wedding, where and how you want us to take photos. Then we'll suggest a suitable package.

After we fix the shooting schedule and all the details of your photo shooting, we issue you with a final price.

If the quote suits your budget, we'll then go ahead to arrange photographer, MUA and everything else you need.

Enjoy Japanese pre wedding in beautiful outfits and professional make up. Our Photographers never miss your best smile.

We check all your pictures and let you choose some photos from amongst them for your photo album.

You get a beautiful album and all the photo data soft copies taken from your special day.



You can see lots of packages with different Japanese photography in our website. Just feel free to let us know your idea of pre wedding. We will suggest the best one for you and book the photography crew, outfits and everything else that you need in Hong Kong in advance before the day of your shoot. So you will not need to contact them directly.


You can see many reviews from real guests and judge which photographer is the best and most suitable for your own pre wedding.


Our website is in English and Chinese, and you'll never need to contact Japan by yourself. Hong Kong local staff will support for all your preparation for shooing before you leave.


We answer all your questions about your session and solve any problems or concerns you might have before you leave. Just go to their salon or studio without any concerning. We can give you any of other infomation that can be useful for your pre wedding travel.


We guarantee you at least 100 pictures in soft copies no matter which studio you decide on. And also you will get glass cover photo album as well. Make your pre wedding brilliant with our great service.